Pictures of Polychrome Terracotta Warriors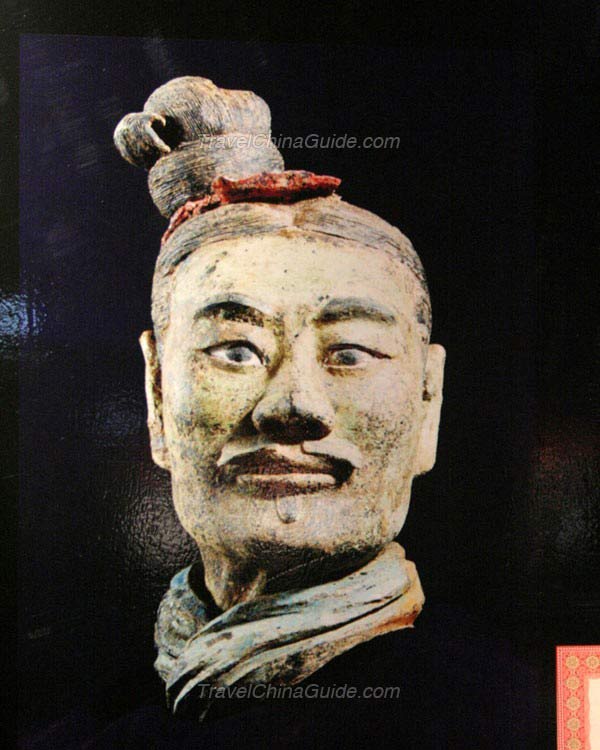 Among the thousands of clay figures excavated from the pits of terracotta Army, the most precious ones should be these polychrome terracotta warriors. It is said that only eight such figures have been discovered so far. Actually, many these kind warriors were originally coated with polychrome, but very few have been discovered yet, hence they are rare.
Further Reading: True Colors of Terracotta Warriors
- Last modified on Sep. 29, 2017 -
Questions & Answers on Pictures of Polychrome Terracotta Warriors
Asked by Ms.Ling | Apr. 23, 2011 01:41

Reply
I'll arrive at xianyang airport at 10am (from shanghai by China southern airlines) and will fly to beijing (by China airlines) at 9:30pm (the same day).
are the two airlines located in the same terminal at xianyang airport?
I plan to leave my luggage in the storage in the airport and go to see terracotta warriors, is it enough time for me?
How much it's charged for each luggage?
Thank you...

Answers (1)
Answered by Ms.Jane | Apr. 23, 2011 02:08

1

0

Reply
No, China Souther Airlines is in T1 and the other is located in T2. It is suggested that you leave luggages at T2. Not very sure about the charge, but should be CNY10~20/luggage.

You could go to visit the Terracotta Warriors. If possible, please hire a cab for a round-trip. That will save you time.