Jinci Temple Pictures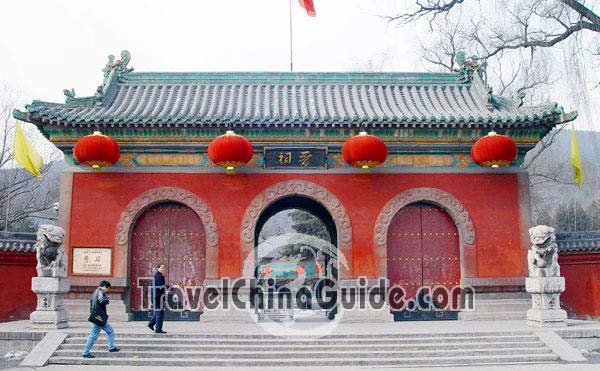 The Jinci Temple in Taiyuan is a classical garden of peculiar temple style in China.
The Jinci Temple, situated 25 kilometers southeast of Taiyuan City, is a combination of historical cultural relics and beautiful landscapes. It has a long history, which can be traced back to the Western Zhou Dynasty (1100BC-711BC). Inside of it, the numerous halls, cabinets, pavilions and bridges are guaranteed to keep any visitor enthralled. Attraction Intro:
Jinci Temple
- Last modified on Oct. 21, 2017 -
Questions & Answers on Jinci Temple Pictures
Asked by Mr.Flint from HOLLAND | Dec. 15, 2009 09:28

Reply
Hello,

I want to go by bus from Beijing to Pingyao (during the day)
Where do I need to take the bus, and howlong does it take me to get there?

Thanks for reading
Answers (1)
Answered by Ms.SUNNYDREAM from CHINA | Dec. 15, 2009 19:44

0

0

Reply
Hi, Mr.Flint, as far as I know, you could take bus from Lize long-distance bus station (丽泽长途汽车站) to Taiyuan long-distance bus station firstly, then take a taxi to Taiyuan Jiannan bus station (太原建南汽车站), take bus from this station to Pingyao.
Besides, since you need to transfer and sometimes traffic jam may occur, it is difficult to estimate the time.
Otherwise, you may take overnight train K603 or 1163 from Beijing West Train Station to Pingyao, which should be more convenient.
Hope it helps.

Asked by Mr.Jan from CANADA | Jul. 14, 2009 23:12

Reply
What's the best way to get to Wutai Shan from Beijing (preferably overnight so as not to lose daylight)? Can you recommend a place to stay?
Answers (1)
Answered by Mr.Colin | Jul. 15, 2009 20:56

0

0

Reply
You can take train to Witaishan: 1174, K601, K603 and 6295/The first two are departing From Beijng Railway station, departing at 2:31am and 06am. The last Last redspectively leave st 17:03 and 63. anpuy 5 hours.
You can slao take buses which can ba found in Liuliqiao bus Station. Ot seems to have two shuttle buses a day there to Wutaishan. It's takes about 6.7jout.
Asked by Mr.Paolo from ITALY | May. 31, 2009 18:49

Reply
Are there private cars for four people from Beijing to Datong? If so, what's the cost and the time of the trip?
Answers (1)
Answered by Ms.Rebecca from CN | Jun. 01, 2009 20:50

0

0

Reply
Hello, Mr.Paolo
I suggest you take a soft sleeper train to Datong from Beijing. And you four can share a private compartment. The trip will take you about 6 hours and the cost is about CNY160.00 per ticket.