Destinations
Asia
Middle East
Africa
South America
Bhutan Travel Guide
Why Choose Us?
Free 24/7 Services
100% Tailor Made
Hand-picked Hotels
Expert Local Guides
No Hidden Charge
Best Value for Money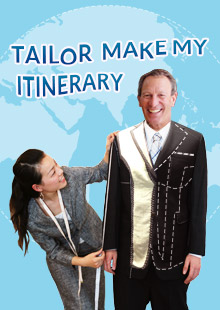 Endorsed by
The New York Times Travel Supplement has named our company as being in their opinion a large and reliable Chinese travel agency. Details...
Bhutan has many surprises with awesome scenery and architecture, charming people and undiluted culture. Take our private Bhutan tours to experience splendid adventures on this unique kingdom.
Bhutan Private Tours
South Asia Private Tours with Bhutan
Bhutan Travel Guide
Basic Facts
Area: 14,824 sq mi (38,394 sq km)
Population: about 775,000
Location: South Asia
Capital: Thimphu
Currency: Ngultrum
Time Zone: UTC+6
Language: Dzongkha, English
Administrative Division: 20 Dzongs (Counties)
Religions and Beliefs: Buddhism, Hinduism
National Flower: Meconopsis Ftonwiforld
National Symbol: Dragon
Country Description
Bhutan, short for the Kingdom of Bhutan, means the end of Tibet in Sanskrit. Its culture can be traced back to the same origin of Tibet culture. Adjacent to China in the north and borders on India in the south, it is a landlocked country nestling in the Eastern Himalayas. As a small and remote country restricted for many years, it has nurtured a unique culture and has the best-preserved natural environment. The country wasn't open up to the world until the 1970s, so it is regarded as a mysterious land. Many people go there to explore its mystery and unique culture.
Taktshang Goemba, a temple built on the edge of a cliff in Paro, is one of the ten famous temples all over the world. It is a holy land for Buddhism followers. Standing atop the temple, tourists can overlook the beautiful scenery of the Paro Valley.
Trashi Chhoe Dzong, a renowned Buddhism temple, is the administrative center of Thimphu. It was originally built in the 13th century and is free of charge.
Punakha Dzong is one of the most beautiful Dzongs in the country. Numerous Buddhism manuscripts, religious paintings and vivid portraits of famous religious celebrities are collected here.
Best Time to Go
The best time to visit Bhutan is March-June and September-October as the climate is moderate. Many festivals are held during this period, giving visitors a chance to experience the local culture and traditions. Visitors are not advised to go there in August because it's the rainy time. Owing to the big temperature difference between day and night, tourists are advised to take some warm and thick clothes, especially for hikers and mountain climbers. Women shouldn't wear revealing clothes; long pants or overknee dress are top choices to show respect to the local custom and culture.
2. Generally, tourists should get visas in advance through qualified travel agencies, and then they can buy air tickets.
3. Bhutanese Tourism Bureau says that tourists should prepare at least USD 250 per day during peak seasons and USD 200 per day during slack seasons.
4. Internet is not widely spread in the country. Usually, tourists need to go to the business center of hotels to use wired network.
5. Bring some medicine beforehand in case of carsickness for there are many twisting mountain roads.
History
It is said that Bhutan has a long history of about 2,000 years, but no clear evidence showed that. Since the 8th century Bhutan was a tribe of Tubo Kingdom, a Tibetan regime in ancient China. The country was founded by Ugyen Wangchuck as a independent country in 1907 since when the country decided its King by hereditary rule. In 1949, it signed the Permanent Peace and Friendship Treaty with India and followed India's instruction in foreign affairs. Till the 1970s, the country revealed its mysterious veil to the world, and then visitors got the opportunity to explore this land.
Geography
With 95% of its land under mountains, Bhutan is a mountainous country which is lower in the south and higher in the north. It has the highlands in the north, rivers and valleys in central part, as well as plains and hills in the south. Glacier in the north part, occupying 10% of the whole Bhutanese land, is the main renewable water resources of the country.