Zhongshan Travel Guide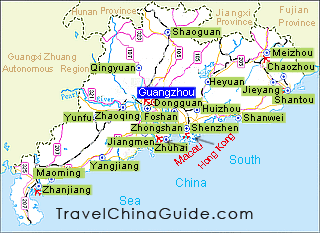 Zhongshan City in Guangdong Province occupies a central position on the western side of the Pearl River Delta, the important waterway that connects Guangzhou with Hong Kong and Macau. At present, there are 24 townships controlled by the Zhongshan Government which in turn falls under the jurisdiction of Guangdong Province. Covering an area of 1,800 square kilometers (about 695 square miles), this is the hometown for 1,409,000 permanent residents and more than 800,000 overseas Chinese.

Currently, Zhongshan is proving to be an attractive city for investors from both home and abroad. The world Fortune Top 500 has set up more than 20 enterprises in the city. At the same time, the local Hi-Tech industry is developing rapidly and occupies an important place in the national market.

The local government places a great emphasis upon the development of a pleasant living environment as well as encouraging industrial growth. As a consequence, in recent years, Zhongshan has received a series of honors, such as being nominated the National Clean City and National Garden City of China. In addition the city has been the recipient of the Habitat Scroll of Honor Award of the United Nations.
Zhongshan, originally called Xiangshan in ancient Chinese, was renamed in honor of Sun Yat-sen, who was born in nearby Cuiheng in 1866. Sun Yat-sen is regarded as the father of modern China as he devoted himself to the overthrow of the feudal Qing Dynasty and foundation of a new democratic republic in China. When visiting the city, you are recommended to visit a series of historical attractions relating to Sun Yat-sen. For example, Dr. Sun Yat-sen's Memorial Hall, the Museum of Dr. Sun Yat-sen, the Sun Yat-sen Park and even the Sun Wen Xi Road.

Economic development has been accompanied by strong growth of the tourist industry which is becoming a highlight of the city. Besides its cultural heritage, Zhongshan also offers visitors charming natural surroundings, which include the graceful water townships south of the Pearl River and the splendid ten top views of the city.
In modern times, Zhongshan has considerable development of a highway network linked with the maritime transportation on the delta. You can also reach travel destinations by taking the convenient urban city-bus or taxi.
Weather
-