Fuzhou Weather
7-Day Fuzhou Weather Forecast
Averages for Fuzhou Weather
High/Low Temperatures of Fuzhou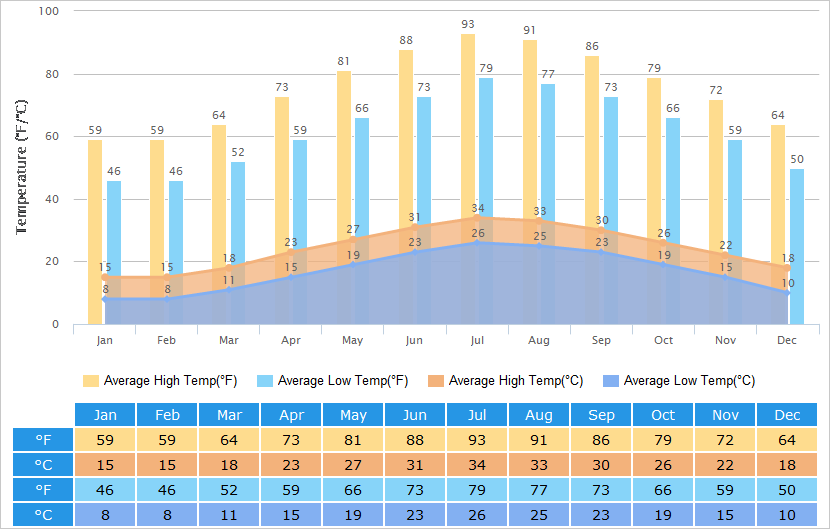 Average Temperatures of Fuzhou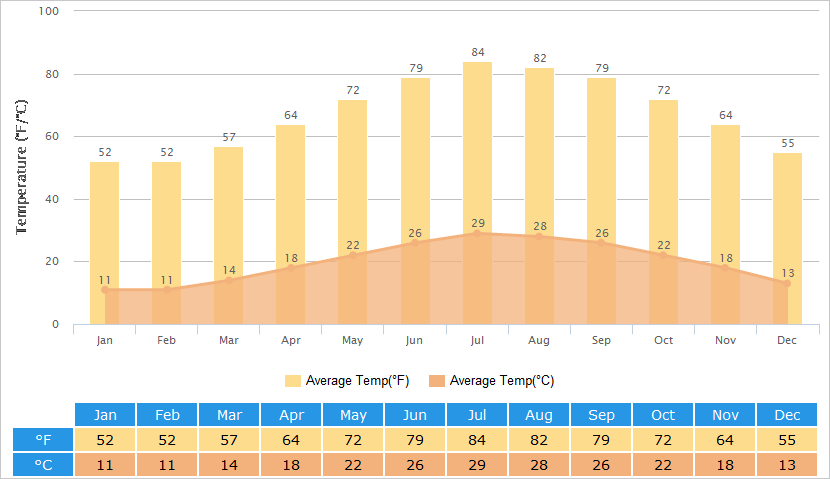 Humidity Graph of Fuzhou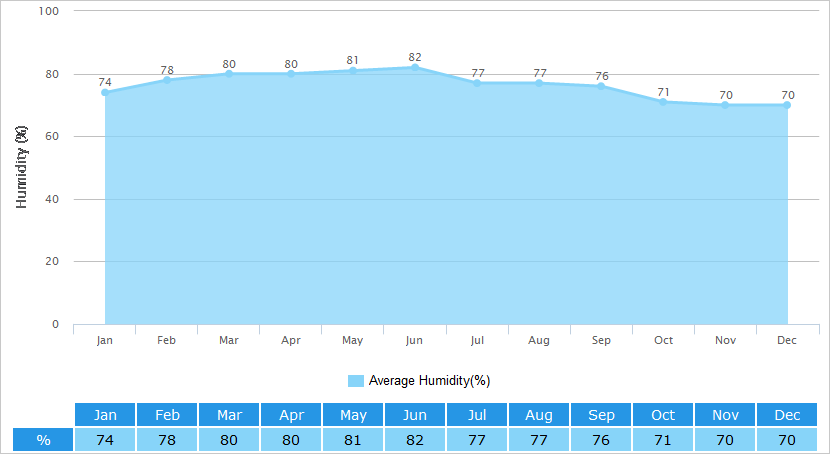 Average Rainfall of Fuzhou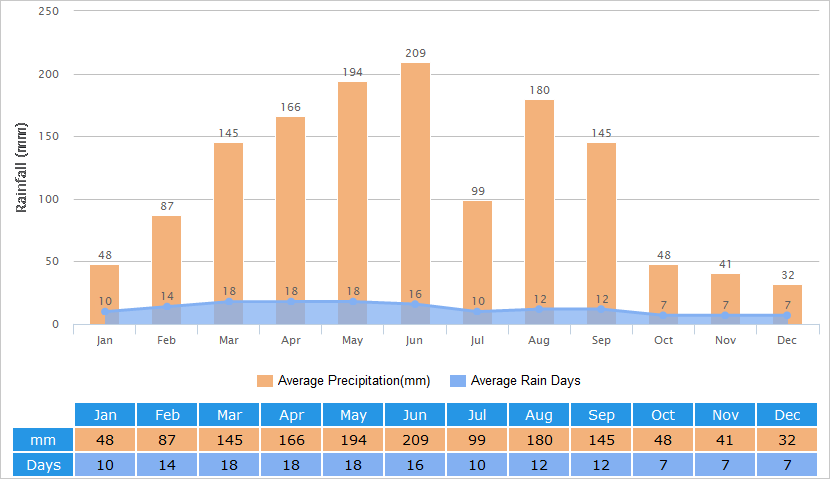 Air Quality of Fuzhou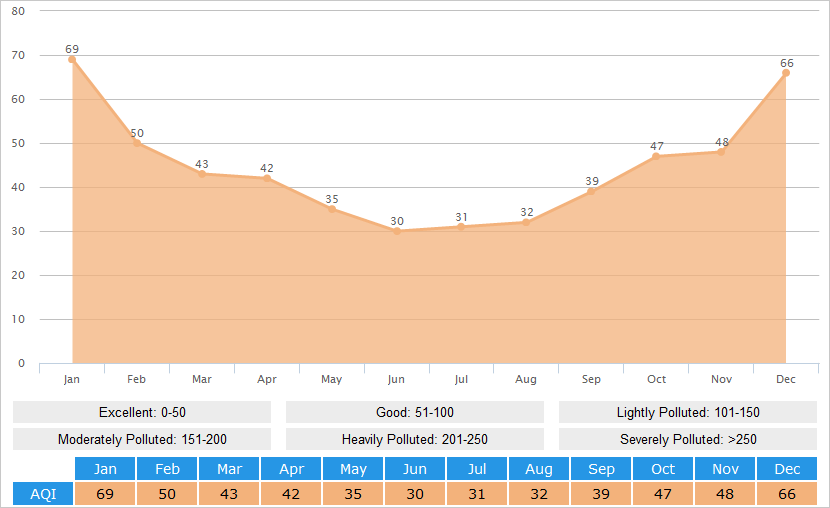 Fuzhou Climate - Seasons & Travel Advice
Fuzhou, bordering the East China Sea, has a warm and humid sub-tropical monsoon climate with abundant rainfall. The weather in Fuzhou is mild and the annual average temperature is about 19.6

C (67.28

F). Weather in spring is changeable and rainy. Tourists will require a knitted sweater or jacket. During May to September is the summer season of this city, it is sunny and hot for the main with a peak temperatures between July and August, tourists should wear well ventilate clothing. Also June, July and August is the typhoon season, and as such is prone to heavily rain and storms which is not the ideal time for visiting. Unlined garments or a thin sweater are sufficient in the fall, from October to November. With an abundance of sunlight, fall is a season of good weather which is also the best time for travel. Temperatures in winter are lower, but there is no severe cold. The average temperature of the coldest month, January, is 9.7

C (49.46

F) - 11

C (51.8

F) which is better for tourists to wear sweater and coat.
The recommended season of visiting Fuzhou is in fall and winter. Then the cool and clear days, with evergreen trees describe a scene of southern latitudes, which is charming especially for tourists from northern latitudes. For a group, this city is a suitable destination for tours all the year round.
Cross-Straits Fair for Economy and Trade is held every May 18th. Tourists should avoid this period due to the shortage of restaurant tables and hotel beds, etc. around this time.