Zhenjiang Weather
Averages for Zhenjiang Weather
High/Low Temperatures of Zhenjiang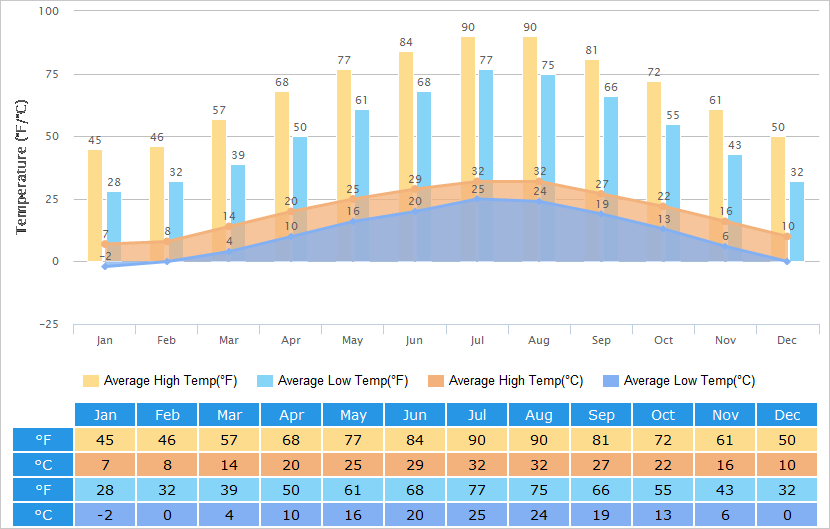 Average Rainfall of Zhenjiang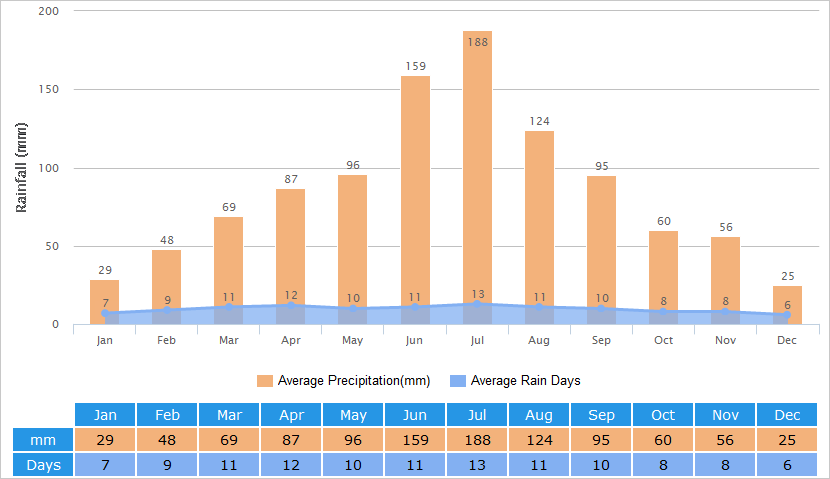 Air Quality of Zhenjiang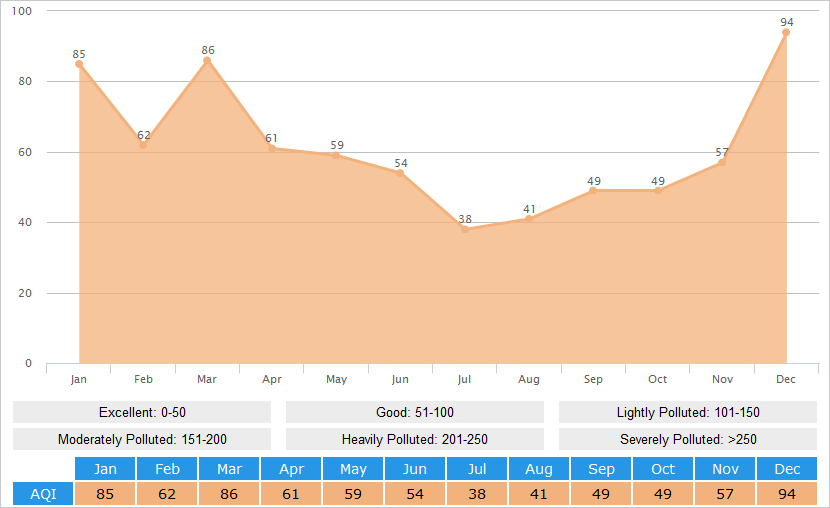 Zhenjiang Climate - Seasons & Travel Advice
Zhenjiang has distinct four seasons, and as a subtropical monsoon climate. The average annual temperature is 15.4

C (59.7

F). Spring and autumn are the best seasons to visit Zhenjiang. In spring, under the warm weather, various flowers are in full bloom, which decorate the city; in the cool autumn, when the harvest season comes you can satisfy your appetite with various fresh and juicy fruits.
During spring and autumn, there are also many tourism festivals holding in Zhenjiang:
Temple Fair of Maoshan Hill is held from March 20th to April 20th every year in Maoshan Hill. During this festival, you can appreciate the local folk performances and taste the local flavored snacks of local flavor when climbing the hill.
Osmanthus Flower Festival of Jiaoshan Hill is held from September 26th to October 26th every year in Jiao Hill. There is an exhibition of various potted flowers available. You can not only taste various tea, appreciate the blooming osmanthus flowers but also plant trees for memorial. You can also picnic or barbeque there.