China Embassy in Cyprus

Visa Application Form of PRC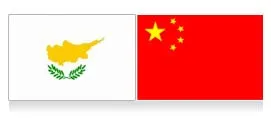 Ambassador: Mr. Liu Xinsheng
Address: 30 Archimidous Street, 2411 Engomi, Nicosia, Cyprus (P.O.Box 24531, Nicosia, Cyprus)
Tel: +357-22-352182 (24-hour duty phone)
Fax: +357-22-353530
Email: chinaemb_cy@mfa.gov.cn
Website: http://cy.china-embassy.org/eng/
Consular Office of Chinese Embassy in Cyprus
Tel: +357-22-352183, 590717
Email: consulate_cyp@mfa.gov.cn
Office Hours: 09:00 - 12:00, Monday, Wednesday, Friday (except holidays)
Commercial Counselor's Office
Address: 17 Agapinoros Street, 1076 Nicosia
Mailing Address: P.O.Box 27088, 1641 Nicosia
Tel: +357-22-376126 (for Counselor)
+357-22-375252 (for Economic Secretary)
+357-22-375253 (for Commercial Secretary)
Fax: +357-22-376699
Email: shangwu@cytanet.com.cy
cy@mofcom.gov.cn
General Instructions on Application
Requirements for Tourist Visa
1. The original passport valid for more than 6 months with at least 2 blank visa pages;
2. Visa Application Form;
3. One recent passport photo attached to the application form;
4. Return air ticket;
5. Hotel reservations;
6. International travel insurance that will cover your stay there;

For non-Cypriot applicants, they shall provide their residence permit or work permit in Cyprus besides of the above documents.
Also, aplicantions are reviewed on case-by-case basis, so more supporting documents might be needed and applicants might also be called for an interview if necessary.

Notice about Visa Application Procedure:
1. Mailed in applications are not acceptable.
2. Cypriot applicants and non-cypriot applicants with resident permit can either come to the Embassy personally or send someone else to handle application on their behalf.
3. Non-cypriot applicants who are temporarily staying here have to apply in person to the Embassy.
Fees
Regular Fee per Person
| Visa Types | Cypriot Citizens | American Citizens | Citizens of Other Countries |
| --- | --- | --- | --- |
| Single-Entry | EUR 20 | EUR 105 | EUR 30 |
| Double-Entry | EUR 30 | EUR 105 | EUR 45 |
| Multi-Entry with 6-month Validity | EUR 40 | EUR 105 | EUR 60 |
| Multi-Entry with 12-month Validity | EUR 60 | EUR 105 | EUR 90 |
| Group Visa per person | EUR 10 | EUR 90 | EUR 20 |
| Hong Kong Visa | EUR 21 | EUR 21 | EUR 21 |
Notice:
1. It takes a week for processing. The embassy also provide rush service with a surcharge of EUR 20 per person. You can collect it the next opening day.
2. Please collect passport with the pick-up ticket given when submitting application.
3. Pay fee on collection. The embassy does not accept cash as payment, applicants have to pay either with credit/debit card or deposit the money into following bank account in Bank of Cyprus:

EMBASSY OF THE PEOPLE'S REP OF CHINA
0110-01-209231-00



Please contact Embassy of Cyprus in China if Cypriots are in distress there.



Related China Embassies in Europe: Czech Republic, Denmark, Estonia
- Last modified on Feb. 20, 2019 -
Questions & Answers on China Embassy in Cyprus
Asked by Sue sun from CHINA | Feb. 20, 2019 04:10

Reply
i'm a Chinese Citizen living in Cyprus, how to renew my Chinese Passport?cannot find the Form online
Answers (1)
Answered by Rice | Feb. 20, 2019 18:39

0

0

Reply
Prepare your passport and its copy, a completed application form, and passport-style photos, residence permit, as well as other documents the consular officers consider necessary, and then submit the application to the embassy or the consulate where you resides. You can contact the embassy to inquire the details.
Asked by Xen from CYPRUS | Feb. 19, 2019 22:23

Reply
Rush Service. I plan to travel to China
and I was wondering whether the Rush Service is available for anybody that is willing to spend the extra 20 Euro fee. Or you have to have special circumstances? I will be flying to Cyprus on a Saturday night but then I have a flight out of Cyprus the following Friday (needing my passport back) and thus I will not have a week to obtain the visa. Thanks!
Answers (1)
Answered by Alexander | Feb. 20, 2019 18:34

0

0

Reply
If so, you can try to apply for the rush service when you submit the application.
Asked by Stacey from CYPRUS | Jan. 07, 2019 00:20

Reply
Do cypriot citizens need Visa for Beijing
Answers (1)
Answered by Ray from FRANCE | Jan. 07, 2019 18:51

0

0

Reply
Hi, I think you need a visa for Beijing.
Asked by Kyriaki from CYPRUS | Dec. 30, 2018 09:02

Reply
If my invitation letter is from Hong Kong than mainland china is that okay?
Because I am going to stay at my friends house (Honk Kong) and we are going to visit Mainland china as roadtrips, so I won't have hotel reservation and I cannot have a invitation letter from mainland china as my friend is from Honk Kong! So what do i do?
Answers (1)
Answered by Weaver from SAN MARINO | Jan. 02, 2019 17:35

0

0

Reply
If you apply for mainland Chinese visa, you need an invitation letter from mainland China. You are advised to find an agency to help you.
Asked by Kyriaki Pavlou from CYPRUS | Dec. 27, 2018 01:55

Reply
Honk Kong, Macau Visa free?
I am a cypriot citizen and I am going to visit my friends in Hong Kong and Macau for 2 weeks! Is Hong Kong and Macau free countries for cypriot citizens? (Because both of them were in a list of visa free access for cypriot citizens but now as I see in your table there is a Hong Kong entry permit!)
Answers (1)
Answered by Richards from DENMARK | Dec. 27, 2018 18:16

0

0

Reply
You don't need to apply for visa. Don't worry.