China Embassy in Cyprus

Visa Application Form of PRC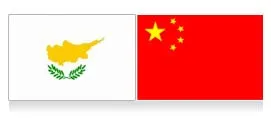 Ambassador: Mr. Huang Xingyuan
Address: 30 Archimidous Street, 2411 Engomi, Nicosia, Cyprus (P.O.Box 24531, Nicosia, Cyprus)
Tel: +357-22-352182 (24-hour duty phone)
Fax: +357-22-353530
Email: chinaemb_cy@mfa.gov.cn
Website: http://cy.china-embassy.org/eng/

Consular Office of Chinese Embassy in Cyprus
Tel: +357-22-352183, 590717
Email: consulate_cyp@mfa.gov.cn
Office Hours: 09:00 - 12:00, Monday, Wednesday, Friday (except holidays)

Commercial Counselor's Office
Address: 17 Agapinoros Street, 1076 Nicosia
Mailing Address: P.O.Box 27088, 1641 Nicosia
Tel: +357-22-376126 (for Counselor)
+357-22-375252 (for Economic Secretary)
+357-22-375253 (for Commercial Secretary)
Fax: +357-22-376699
Email: cy@mofcom.gov.cn

General Instructions on Application
Requirements for Tourist Visa
1. The original passport valid for more than 6 months with at least 2 blank visa pages;
2. Visa Application Form;
3. One recent passport photo attached to the application form;
4. Return air ticket;
5. Hotel reservations;
6. International travel insurance that will cover your stay there;

For non-Cypriot applicants, they shall provide their residence permit or work permit in Cyprus besides of the above documents.
Also, aplicantions are reviewed on case-by-case basis, so more supporting documents might be needed and applicants might also be called for an interview if necessary.

Notice about Visa Application Procedure:
1. Mailed in applications are not acceptable.
2. Cypriot applicants and non-cypriot applicants with resident permit can either come to the Embassy personally or send someone else to handle application on their behalf.
3. Non-cypriot applicants who are temporarily staying here have to apply in person to the Embassy.
Fees
Regular Fee per Person
| Visa Types | Cypriot Citizens | American Citizens | Citizens of Other Countries |
| --- | --- | --- | --- |
| Single-Entry | EUR 20 | EUR 105 | EUR 30 |
| Double-Entry | EUR 30 | EUR 105 | EUR 45 |
| Multi-Entry with 6-month Validity | EUR 40 | EUR 105 | EUR 60 |
| Multi-Entry with 12-month Validity | EUR 60 | EUR 105 | EUR 90 |
| Group Visa per person | EUR 10 | EUR 90 | EUR 20 |
| Hong Kong Visa | EUR 21 | EUR 21 | EUR 21 |
Notice:
1. It takes a week for processing. The embassy also provide rush service with a surcharge of EUR 20 per person. You can collect it the next opening day.
2. Please collect passport with the pick-up ticket given when submitting application.
3. Pay fee on collection. The embassy does not accept cash as payment, applicants have to pay either with credit/debit card or deposit the money into following bank account in Bank of Cyprus:

EMBASSY OF THE PEOPLE'S REP OF CHINA
0110-01-209231-00



Please contact Embassy of Cyprus in China if Cypriots are in distress there.



Related China Embassies in Europe: Czech Republic, Denmark, Estonia
- Last modified on Oct. 29, 2020 -
Questions & Answers on China Embassy in Cyprus
Asked by Anwar from PALESTINE | Dec. 21, 2019 07:06

Reply
Work visa
I am a non Cypriot citizen studying at Near East University with a Student permit in North Cyprus. I have been offered a work contract in China and I want go apply for work visa. Can I apply through the chinese embassy?
Answers (2)
Answered by Allen from CYPRUS | Dec. 22, 2019 23:37

0

0

Reply
Yes, you can.
Answered by Anwar from PALESTINE | Dec. 23, 2019 00:27

0

0

Reply
Is there a chinese embassy in Northern Cyprus or a representative office because I can't apply through the Greek part where the chinese embassy is located.
Asked by Mika from CYPRUS | Nov. 06, 2019 01:10

Reply
What is the process for a work visa please?
Any help would be greatly appreciated.
I've been offered a contract for one year to teach English in China, I am a British passport holder with Cypriot Nationality as well.
Can somebody kindly tell me the process is. The Chinese agent I working with doesn't seem to know what is required.
Do I need to do the work visa form online also the Notification letter of foreigner's work permit in the people's republic of china I can't locate the form and should this be initiated by the employer or by me. Not sure, very confused. Thanks in advance
Answers (1)
Answered by Gabby from UNITED KINGDOM | Nov. 06, 2019 19:11

0

0

Reply
Mika, which passport do you plan to use? If it's the British passport, you need to fill in the application form online for visa on the website of the China Visa Center in the UK. You need to prepare your passport, print out of your visa application form, and a work permit, which should be obtained through your employer in China.
Asked by Uzu Kalu from NIGERIA | Sep. 19, 2019 00:39

Reply
Chinese Business Visa Application
Hello, my name is Uzu Kalu, Nigerian with a cypriot residence here in cyprus. I am applying for a Chinese business visa to visit china to buy some products. i want to know the exact documents am to provide at the embassy of china here in cyprus

Answers (1)
Answered by Maria from NIGERIA | Sep. 19, 2019 20:16

0

0

Reply
(1) Passport
Original passport with at least six months of remaining validity and 2 continuous blank visa pages at least, and a photocopy of the passport's data page and the photo page if it is separate.

(2) Visa Application Form and Photo
Completing the online Visa Application and printing out the form. Please be noted that all applicants will be required to prepare the digital version of a recently-taken passport photo (bare-head, full face) against a light background before starting the online application and appointment procedure.

(3) Proof of legal residence status

(4) Round trip air tickets and accommodation (such as hotel reservation/assumption of responsibility for hosting etc.)

(5) Documents on the commercial activity issued by a trade partner in China, or trade fair invitation or other invitation letters issued by relevant entity or individual.
Asked by Okolie Chukwebuka Dennis from TURKISH REPUBLIC OF NORTH CYPRUS | Aug. 07, 2019 16:19

Reply
How to apply for the Chinese visa in North Cyprus?
Dear Sir / Madam,

My name is Okolie Chukwuebuka Dennis, a student of Cyprus International University North Cyprus with a Nigerian passport holder need to apply for the Chinese visa in order for me to be able to attend the TEFL / TESOL course program schedule to hold on October 8, 2019.

Thank you as I wait in anticipation for a favorably reply.

Very Sincerely,
Okolie Chukwuebuka Dennis.
Answers (1)
Answered by Rita from GREECE | Aug. 08, 2019 18:48

0

0

Reply
you can't apply for a China visa at North Cyprus. You can apply in your own country.
Asked by Yiangos from CYPRUS | Jul. 24, 2019 11:21

Reply
Is there an online tourist application form?
From what I understand there is no online application form for getting a tourist visa. I f I am correct do we use the old traditional application form with the passport photos clipped on it? What other documents are needed apart from air return ticket and hotel booking? And then come and submit it or do we have to make an online application?
Answers (1)
Answered by Elinor from USA | Jul. 24, 2019 19:57

0

0

Reply
Dear, you should fill in the application form online, print it out and make an appointment. Bring the required documents including valid passport, application form and recent photo, round trip air tickets and hotel reservation and then submit to Chinese Embassy in Cyprus at the appointment time.