China Embassy in Czech Republic

Visa Application Form of PRC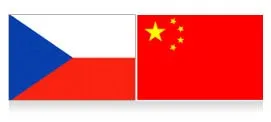 Ambassador: Ms. Ma Keqing
Address: Pelleova 18, 16000 Praha, 6-Bubenec, Prague, Czech Republic
Tel: +420-233028800
Fax: +420-233028880
Office Hours: 08:00-12:00, 13:30-17:00, Monday-Friday (except holidays)
Email: recepcechina@seznam.cz

Consular Office
Tel: +420-233028888, 233028898, 728939951 (for Consular Protection)
Fax: +420-233028845
Email: konzularniodd@seznam.cz
Office Hours
For Submitting Applications:
9:30a.m.-11:30a.m. Monday-Friday (November 1 to March 15)
9:00 a.m.-11:30 a.m. Monday-Friday (March 16 - October 31)
For Pick-up Time:
10:00a.m.-11:00a.m. Monday-Friday
Processing Time
It takes 4 working days to process the application of Visa, Notarization or Authentication. The fee is 60 Euros. If you want to pick up your passport or legalized documents earlier, you need pay additional fees: 35 Euros for 2 working days processing; 25 Euros for 3 working days processing.
Regular Fees for Notarization & Authentication
Documents of Civil Affairs 20 Euros
Documents of Commercial Affairs 40 Euros
Sections of Chinese Embassy in Czech Republic
Sections
Information
Protocol office
Tel: +420-224311323
Fax: +420-223028847
Political office
Tel: +420-224313859, 233028849, 233028850, 233028853
Fax: +420-224319888
Economic & Commercial Office
Tel: +420-233028871, 233028873, 233028860, 233028861
Fax: +420-233028876
Email: cz@mofcom.gov.cn
Defense Attaché Office
Tel: +420-233028863, 233028878
Fax: +420-233028878
Cultural Office
Tel: +420-233028870, 233028875
Fax: +420-233028874
Email: jiewenhuachu@hotmail.cm
Science & Technology Office
Tel: +420-233028866, 233028862
Fax: +420-233028865
Email: gumin@most.cn
Educational Office
Tel: +420-233028869
Fax: +420-233028868
Email: tangyundawn@gmail.com
Consular Office
Tel: +420-223028888, 233028898
Fax: +420-233028845
Email: konzularniodd@seznam.cz
2018 Holiday Schedule
The Consular Office of the Embassy will be closed on the following public holidays in the year of 2018:
| Festivals | Date | Day |
| --- | --- | --- |
| New Year's Day | January 1 | Monday |
| Chinese New Year | February 16 - 22 | Friday - Thursday |
| Easter Day | March 30 - April 2 | Friday - Monday |
| Qingming Festival | April 5 | Thursday |
| International Labor Day | May 1 | Tuesday |
| Victory Day | May 8 | Tuesday |
| Dragon Boat Festival | June 18 | Monday |
| Memorail Day of Kirill and Matodi | July 5 | Thursday |
| Memorial Day of Jan Hus | July 6 | Friday |
| Mid-Autumn Festival | September 24 | Monday |
| Czech Nationality Day | September 28 | Friday |
| Chinese National Day | October 1 - 7 | Monday - Sunday |
| Christmas Day | December 24 - 26 | Monday - Wednesday |

Please contact
Embassy of Czech Republic in PRC
if Czeches are in distress there
Related Chinese Embassies in Europe:
Copenhagen, Denmark
,
Tallinn, Estonia
,
Helsinki, Finland
- Last modified on Sep. 07, 2018 -