Dragon Boat Festival
| | |
| --- | --- |
| English: | Dragon Boat Festival, Chinese Duanwu Festival |
| Chinese: | 端午节duān wǔ jié; 龙舟节lóng zhōu jié |
| Date: | 5th day of 5th lunar month |
| 2024 Date: | Jun. 10, 2024 |
| 2025 Date: | May 31, 2025 |
| 2026 Date | Jun. 19, 2026 |
| Holiday: | 3 days |
| Observed by: | All Chinese people; people in Korea, Japan, Vietnam, Malaysia, Singapore, USA, UK... |
Dragon Boat Festival, also called Duanwu Festival, is one of the four grandest traditional festivals in China, falling on 5th day of the 5th month in Chinese lunar calendar. The other three are Chinese New Year, Mid-Autumn Festival and Qingming Festival.
Time for Dragon Boat Race
People enjoy a 3-day holiday for celebrations, among which the dragon boat race is the most popular. The iconic festival food is Zongzi (sticky rice dumplings).
A Day to Commemorate Qu Yuan & Ward Off Bad Things
It has been observed for over 2,000 years in China, to commemorate Qu Yuan (340-278 BC), an ancient Chinese patriotic poet. It is also a day to ward off evil spirits, diseases, pests and other poisonous animals by hanging calamus and wormwood, wearing perfume pouches, drinking realgar wine, and bathing in herbal water, etc.

Read more:
Chinese Dragon Boat Festival Facts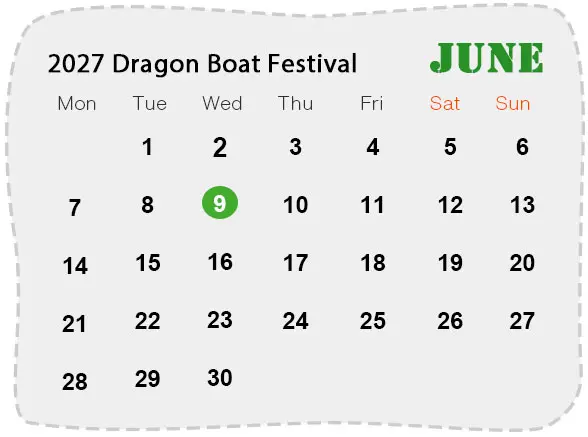 2024
2025
2026
Chinese Dragon Boat Festival is on 5th day of the 5th lunar month.

In Gregorian calendar, it varies every year, generally falling in June and in a very few years in late May.

The dragon boat holiday is 3 days long. In 2024, the festival date is June 10 and the holiday lasts from June 8 to 10. In 2025, it falls on May 31 and the holiday is from May 31 to June 2.
| | | |
| --- | --- | --- |
| Year | Date | Holiday |
| 2024 | June 10 | June 8 - 10 |
| 2025 | May 31 | May 31 - June 2 |
| 2026 | June 19 | June 19 - 21 |
| 2027 | June 9 | June 9 |
| 2028 | May 28 | May 27 - 29 |
What is Dragon Boat Festival for?
Commemorating Qu Yuan
Why is the Dragon Boat Festival celebrated? The earliest origin of the Chinese Dragon Boat Festival can be dated to the "dragon worship" in the Prehistoric Times (1.7 million years ago - the 21st century BC), while the most popular origin is closely related to the great poet Qu Yuan in the Warring States Period (475 – 221BC).
Qu Yuan was a minister in his home State of Chu, who wrote a lot of poems and proposed many reforms to show his care and devotion to his country. After the reform failed and he was exiled by the king, he chose to drown himself on the fifth day of the fifth lunar month in the river rather than seeing his country invaded and conquered by the State of Qin. After he drowned himself, people rowed boats to save him but failed. Since then, people commemorate Qu Yuan on 5th day of 5th lunar month every year, by rowing a boat to feed fish with Zongzi, so that they would not give a bite on Qu Yuan's body.
Great people like Wu Zixu and Cao E also died on the same day, so in certain areas, people also commemorate them during the festival.
Easing Diseases, Preventing Epidemic and Warding off Evil Spirits
Why is the Dragon Boat Festival so important? In addition to its memorial meaning, there is some actual use. Originally, the festival was set close to Summer Solstice, when pests, other poisonous animals and germs start to become more active, so people took measures to prevent the diseases and epidemics from happening on that day and later evil spirits were also added to the list to be prevented. Many of the customs have been handed down till today.



Read more:
Origin and History of Dragon Boat Festival
Legend of Qu Yuan

How to Celebrate Dragon Boat Festival – Top Activities & Customs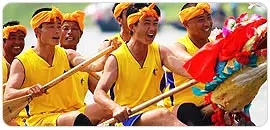 Dragon boats are thus named because the fore and stern of the boat is in a shape of traditional Chinese dragon. A team of people works the oars in a bid to reach the destination before other teams. One team member sits at the front of the boat beating a drum in order to maintain morale and ensure that the rowers keep in time with one another. Now it has turned to be a sport event not only held in China, but also observed in Japan, Vietnam, USA, Canada and UK, etc.

Read more: Top 12 Events of Dragon Boat Racing in China

2. Eating Zongzi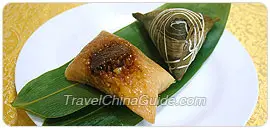 Zongzi is a pyramid-shaped glutinous rice dumpling wrapped in reed leaves. It has various fillings. In north China, people favor the jujubes as the filling, while the south sweetened bean paste, fresh meat, or egg yolk. Nowadays, Zongzi already becomes a common food, which can be easily found in supermarkets and food stores. However, some families still retain the tradition to make Zongzi on the festival day.

Read more:
How to Make Zongzi
Dragon Boat Festival Food, including realgar wine, eel …

3. Hanging Calamus and Wormwood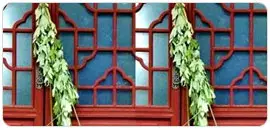 It is said that hanging wormwood leaves on the door can protect people living inside from diseases. Calamus leaves look like swords; they are hung to ward off evil spirits. From a scientific point of view, the Dragon Boat Festival falls in hot summer, which breeds germs easily and pests and other poisonous animals are active; both wormwood and calamus give off special fragrance, which can clean the air and drive out mosquitoes and insects, thus help people staying away from diseases and epidemics.

4. Wearing Perfume Pouches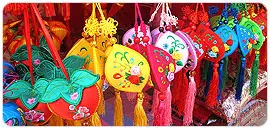 This custom has the same purpose with hanging calamus and wormwood, as the pouches are always filled with Chinese herbal medicines which can repel pests and other poisonous animals. Nowadays, it is more popular among children and the pouches are made into various shapes, including the traditional zongzi pattern, various animals, gourd, pumpkin and flowers.

5. Pasting Portrait of Zhong Kui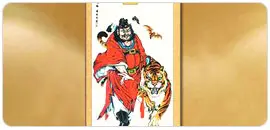 Zhong Kui was a very ugly guy who is responsible for driving out evil spirits. On the festival, people paste his portrait on the door or hang it in the room to protect their house.
Besides, there are some customs popular in certain areas, including tiring five-color silk necklace, bracelet, and anklet; drinking realgar wine; bathing with herbal water; bathing in the water where dragon boat race was held; fetching water at noon; and picking up herbal medicines.


Read more:
Dragon Boat Festival Traditions - Top 15 Things to Do
Hong Kong Dragon Boat Festival (Tuen Ng Festival)
Dragon Boat Festival in Taiwan

Dragon Boat Festival Wishes in Chinese
| 端午节快乐 | duān wǔ jié kuài lè | Happy Dragon Boat Festival! |
| --- | --- | --- |

Send Dragon Boat Festival Greeting Card

What Countries Celebrate the Dragon Boat Festival?
China, as the origin of the Dragon Boat Festival, celebrate it at the largest scale with the most activities. Some other countries in Asia, like Japan, South Korea, Vietnam, Singapore and Malaysia also celebrate it with some different features. For example, in Singapore, Nyonya, the local species and seafood are used to make Zongzi. The North America and Europe, with the immigration of Chinese, also introduced in the festival. But the celebration activity is mostly dragon boat racing.



Dragon Boat Festival Celebration around the World: Singapore, USA, Canada...

Travel Smart during Dragon Boat Festival
The 3-day holiday of Dragon Boat Festival usually gives rise to travel crowds in China. You'd better avoid this period when making a travel plan, or you need to make an early-bird booking for hotels, air and train tickets. To have a worry-free and smooth journey, you are suggested to join a tour with TravelChinaGuide. Hereunder are the bestsellers.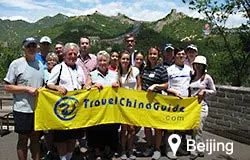 Private Beijing One Day Tours
One Day to Great Wall, Tiananmen Square, Forbidden City, Temple of Heaven…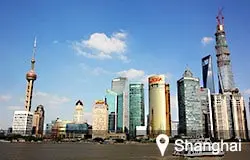 Best of China
8 Days Small Group Beijing - Xi'an - Shanghai, top three destinations in China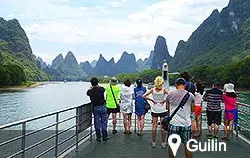 China Delights
11 Days Small Group Beijing - Xi'an - Guilin - Yangshuo - Shanghai
- Last updated on Oct. 23, 2023 by Gabby Li -
Questions & Answers on Dragon Boat Festival
Asked by Janelle from JAPAN | Jun. 27, 2023 18:15

Reply
When should I remove my bracelet?
Answers (1)
Answered by Gina | Jun. 27, 2023 19:00

0

0

Reply
Do you mean the five-colored bracelet tied on Dragon Boat Festival? We don't remove it intentionally, just let it go naturally.
Asked by bella from AUSTRALIA | Jun. 05, 2019 15:55

Reply
Describe the Dragon Boat festival in 2-3 sentences.
Answers (1)
Answered by Isaac from DENMARK | Jun. 06, 2019 02:16

0

0

Reply
Dragon Boat Festival, also called Duanwu Festival, is a traditional holiday in China. Dragon boat racing and eating Zongzi are the central customs of the festival. In some regions in China, people also wear a perfume pouch, tie five-color silk thread and hang mugwort leaves or calamus on their doors.
Asked by Molly from POPS | Jun. 18, 2018 08:19

Reply
How is the Dragon Boat Festival celebrated?
I want to know how it is celebrated. Like what do you do.
Answers (1)
Answered by Anne from USA | Jun. 19, 2018 01:19

1

0

Reply
1. Hang Calamus and Moxa in front of the gate
2. Hold and attend the Dragon Boat Race
3. Eat Zongzi
4. Wear perfumed medicine bag to ward off evil and disease
5. Drink Realgar Wine