Dragon Boat Festival
Dragon Boat Festival, also called Duanwu or Tuen Ng Festival, is a traditional holiday observed annually over 2,000 years in China to commemorate Qu Yuan (340-278 BC), an ancient Chinese patriotic poet. Originated from south China, Dragon Boat Festival enjoys higher popularity in southern areas, such as Jiangsu, Zhejiang, Guangdong and Fujian Provinces.

Chinese: 端午节[duān wǔ jié]
Date: 5th day of 5th lunar month
History: more than 2,000 years
Traditions: eating Zongzi (sticky rice dumplings), dragon boat race
Chinese lunar calendar
, the date of Dragon Boat Festival falls on the 5th day of the 5th lunar month according to lunar calendar, so the Gregorian date varies every year, and hereunder is the holiday schedule from 2019 to 2024.
| | | |
| --- | --- | --- |
| Year | Date | Holiday |
| 2019 | June 7 | June 7 - 9 |
| 2020 | June 25 | June 25 - 27 |
| 2021 | June 14 | June 12 - 14 |
| 2022 | June 3 | June 3 - 5 |
| 2023 | June 22 | June 22 - 24 |
| 2024 | June 10 | June 8 - 10 |
Qu Yuan
was a patriotic poet who wrote a lot of works to show his care and devotion to his country. Composing masterpieces like Li Sao (The Lament), he was regarded as one of the greatest poets in Chinese history. After he was exiled by the king, he chose to drown himself in the river rather than seeing his country invaded and conquered by the State of Qin. He died on the fifth day of the fifth lunar month, thus people decided to commemorate him on that day every year.

Eating Zongzi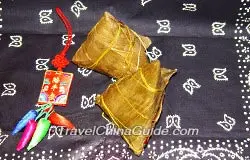 Most Chinese festivals are observed by eating a particular food as a custom, and the Dragon Boat Festival is no exception. Zongzi, a pyramid-shaped glutinous rice dumpling wrapped in reed leaves, is the special food eaten on the day. It has various fillings. In north China, people favor the jujubes as the filling, while the south sweetened bean paste, fresh meat, or egg yolk. Nowadays, Zongzi already becomes a common food, which can be easily found in supermarkets. However, some families still retain the tradition to make Zongzi on the festival day. See How to Make Zongzi.

Read more on Dragon Boat Festival Food, including realgar wine, eel …

Dragon Boat Racing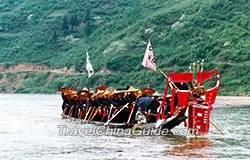 Dragon boats are thus named because the fore and stern of the boat is in a shape of traditional Chinese dragon. A team of people works the oars in a bid to reach the destination before other teams. One team member sits at the front of the boat beating a drum in order to maintain morale and ensure that the rowers keep in time with one another. Legend holds that the race originates from the idea of the people who rowed their boats to save Qu Yuan after he drowned himself. Now it has turned to be a sport event not only held in China, but also observed in Japan, Vietnam, and Britain.

The best places to experience the dragon boat races during the festival are:
a. Yueyang International Dragon Boat Race: Miluo River Dragon Boat Race Center, Yueyang, Hunan
b. Zigui Dragon Boat Racing: Xujiachong Bay, Zuigui County, Yichang, Hubei
c. Miao People's International Canoe Festival: Qingshui River, Guizhou
d. Hangzhou Xixi Dragon Boat Race: Xixi Wetland Park

Read more on
Top 5 Dragon Boat Festival Activities & 17 Regional Customs
Top 12 Events of Dragon Boat Racing in China

In addition to China, many countries and regions also celebrate Dragon Boat Festival, especially where there is a large gathering of Chinese migrants.



Hong Kong Dragon Boat Festival (Tuen Ng Festival)

Dragon Boat Festival in Taiwan

USA: New York, San Francisco, LA, Boston, Denver…

Canada: Toronto, Ottawa, Victoria, Vancouver…

Dragon Boat Festival Celebrated in Singapore

Travel Smart during Festival
The 3-day holiday of Dragon Boat Festival usually gives rise to travel crowds in China. You'd better avoid this period when making a travel plan, or you need to make an early-bird booking for hotels, air and train tickets. To have a worry-free and smooth journey, you are suggested to join a tour with TravelChinaGuide. Hereunder are the bestsellers.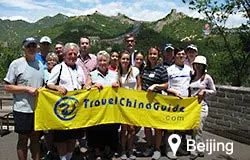 Private Beijing One Day Tours
One Day to Great Wall, Tiananmen Square, Forbidden City, Temple of Heaven…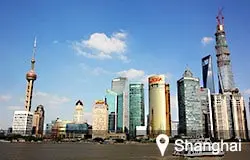 Best of China
8 Days Small Group Beijing - Xi'an - Shanghai, top three destinations in China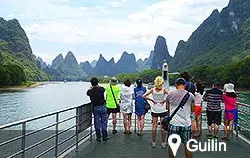 China Delights
11 Days Small Group Beijing - Xi'an - Guilin - Yangshuo - Shanghai

Further Reading:


2020 / 2021 / 2022 China Public Holiday Calendar


Chinese Festival Food
- Last modified on Dec. 28, 2019 -
Questions & Answers on Dragon Boat Festival
Asked by bella from AUSTRALIA | Jun. 05, 2019 15:55

Reply
Describe the Dragon Boat festival in 2-3 sentences.
Answers (1)
Answered by Isaac from DENMARK | Jun. 06, 2019 02:16

0

0

Reply
Dragon Boat Festival, also called Duanwu Festival, is a traditional holiday in China. Dragon boat racing and eating Zongzi are the central customs of the festival. In some regions in China, people also wear a perfume pouch, tie five-color silk thread and hang mugwort leaves or calamus on their doors.
Asked by Molly from POPS | Jun. 18, 2018 08:19

Reply
How is the Dragon Boat Festival celebrated?
I want to know how it is celebrated. Like what do you do.
Answers (1)
Answered by Anne from USA | Jun. 19, 2018 01:19

1

0

Reply
1. Hang Calamus and Moxa in front of the gate
2. Hold and attend the Dragon Boat Race
3. Eat Zongzi
4. Wear perfumed medicine bag to ward off evil and disease
5. Drink Realgar Wine