China Embassy in Ethiopia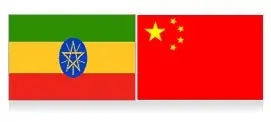 Ambassador: Mr. Tan Jian
Address: Jimma Road, Higher 24, Kebele 02, House No.792, Addis Ababa, Ethiopia
Mailing Address: P. O. Box 5643, Addis Ababa, Ethiopia
Email: chinaemb_et@mfa.gov.cn
Working Hours: 08:30-12:00, 14:30-17:00 from Mon. to Fri. (except holidays)
Website: http://et.china-embassy.org/eng/
Consular Office
Contact Number: +251-11-3203724, +251-922-726200
Fax: +251-11-3203803
Email: consulate_eth@mfa.gov.cn

Note: The consular office is open to receiving visa applications from 8:30a.m. to 12:00a.m.on Monday, Tuesday and Thursday.
Sections of Chinese Embassy in Ethiopia
Sections
Information
Consular Office
Tel: +251-11-3203724, +251-922-726200
Fax: +251-11-3203803
Political Office
Tel: +251-11-3710010
Defense Attaché Office
Email: zethwgc@da.mil.cn
Cultural & Educational Office
Tel: +251-11-3711561
Fax: +251-11-3718912
Commercial Office
Address: W23-K05-H.No. 3257, Nifasilk Lafto, Addis Ababa, Ethiopia
Mailing Address: P. O. Box 27753/1000, Addis Ababa, Ethiopia
Tel: +251-11-3728740, 3728739, 3728780, 3728781, 3728782
Fax: +251-11-3711611
Email: et@mofcom.gov.cn
Office Hours: 08:30-12:00, 14:30-17:00 from Mon. to Fri. (except holidays)
Visa Fees
Please pay by cash. Checks are not accepted by the embassy.
Regular Fee per Person
| Visa Types | Ethiopian Citizens | American Citizens | Citizens of Other Countries |
| --- | --- | --- | --- |
| Single-Entry with 3-month Validity | ETB 1200 | ETB 2300 | ETB 600 |
| Double-Entry with 6-month Validity | ETB 1800 | ETB 2300 | ETB 850 |
| Multi-Entry with 6-month Validity | ETB 2400 | ETB 2300 | ETB 1200 |
| Multi-Entry with 12-month Validity | ETB 3600 | ETB 2300 | ETB 1800 |
| Hong Kong Visa | ETB 500 | ETB 500 | ETB 500 |
| Authentification Fee | ETB 1900 | N/A | N/A |
Expedited Service Fee per Person
The regular processing time of a visa is 4 working days. For urgent cases, the expedited service is available. Moreover, additional fees will be paid as following:
| | |
| --- | --- |
| 1 working day processing | ETB 500 |
| 2 or 3 working days processing | ETB 300 |
Chinese Visa for Hong Kong
All Ethiopian passport holders (except for Diplomatic/Services Passport Holders) need a valid Hong Kong Visa to enter HKSAR for any purpose, including transit (out of airport) and transit (remain in airport).
Chinese Visa Requirements of Tourist Visa L
1. The original passport with blank pages and at least 6-month validity.
2. One properly completed Application Form with one recent passport photo attached on it.
3. Please provide documents showing the itinerary including air ticket booking record (round trip) and proof of a hotel reservation, etc. or an invitation letter issued by a relevant entity or individual in China. The invitation letter should contain:
(1) Information on the applicant (full name, gender, date of birth, etc.)
(2) Information on the planned visit (arrival and departure dates, place(s) to be visited, etc.)
(3) Information on the inviting entity or individual (name, contact telephone number, address, official stamp, signature of the legal representative or the inviting individual)
Note: If applicants want to visit Tibet, they should get the Tibet Travel Permit issued by Tibet Tourism Bureau. Please provide the Tibet Travel Permit when you submit your application.

Please contact Embassy of Ethiopia in China if Ethiopians are in a difficult situation there.

Other China Embassies in Africa: Gabon, Ghana, Guinea
- Last modified on Mar. 16, 2021 -
Questions & Answers on China Embassy in Ethiopia
Asked by ABDIRAHMAN MOHAMED from SOMALIA | Jun. 04, 2021 21:41

Reply
How can I get the green code
Dear sir/madam I'm businessman who work in china I got office for exports to Somalia now I'm in Somalia and I want to go back to china as soon as possible now I took the vaccine 1st dose and 2nd dose and I got ticket to china from Ethiopia I will submit all the documents to the Embasyy in my country then travel to Ethiopia where and I will be transit in There so my question is will I get the green code there also if I come there and do the test also there
Answers (1)
Answered by Christine | Jun. 07, 2021 02:28

0

0

Reply
It's not recommended to make the transit. If have to, yes, you need to do all the procedures twice. See details at: travelchinaguide.com/china-travel-restrictions.htm
Asked by Amare Assefa from ETHIOPIA | May. 31, 2021 04:24

Reply
Is china open for buisness travellers
Dear Sir /Madam
My name is Amare Assefa I am a businessman engaged in the manufacturing of paper and carton as well as water-based ink.
I had Purchased my machines from Henan province some four years back from a factory located in Qinyang city
currently, we are in need of spare parts for our paper machine which we had tried to order online and even by using social media but to our regret, there are usually issues in understanding one another with suppliers.
Hence our question are the following
1) Is it allowed to travel to China at this time?
2) What are the requirements and procedures that need to be followed?
3) Once I arrive in china can I freely travel between cities
Thanking you in advance and please provide us with information that you may think we need to know
Regards
Amare
Answers (2)
Answered by Christine | Jun. 01, 2021 02:12

0

0

Reply
1. It's possible for you to get a visa to China, but not guaranteed.
2. The visa requirements include your passport, recent photo, a fully completed application form, an invitation letter from your business partner. To board the flight to China, you need to do 2 tests within 48 hours before boarding: covid-19 nucleic acid and covid-19 serology IgM antibody.
3. Upon landing, you will be required to undergo a 14-day restrict quarantine. After which, 7 day home quarantine. Then, you can travel freely in China.

For more details, please see: www.travelchinaguide.com/china-travel-restrictions.htm
Answered by Amare | Jun. 01, 2021 03:43

0

0

Reply
thank you for your prompt reply one more info do i need to be quarantined if I am partially or fully vaccinated
Asked by Solomon from ETHIOPIA | Feb. 10, 2021 12:07

Reply
Chinese Government Scholarship
Dears
My name is Solomon from Debre Markos University, Ethiopia. I am applying "A" category Chinese government PhD scholarship. However, the online form need to be filled an agency number. How can I get the agency number of the embassy of Chinese in Ethiopia please?

Regards!
Answers (1)
Answered by Nick | Feb. 17, 2021 23:57

0

0

Reply
You can contact the Chinese Embassy in Ethiopia to know about this agency number.
Asked by TF from ETHIOPIA | Dec. 16, 2020 05:23

Reply
How to get a work visa?
Currently I am in Ethiopia. I have got a postdoctoral positions in one of the universities in china. The University advised me to contact the Chinese Embassy in Ethiopia to start the visa process. Kindly let me know how could ?
Answers (1)
Answered by Sandra | Dec. 24, 2020 22:18

0

0

Reply
You can ask the university to issue you a work permit and a PU or TE invitation letter first, and then prepare your passport, application form, and recent passport style photo, and submit all these documents to the Chinese embassy in Ethiopia to apply for a work visa.
Asked by Zerihun Abegaz from ETHIOPIA | Dec. 14, 2020 23:15

Reply
Information about Renewal of expired visa due to COVID-19.
I am Dr.Zerihun Abegaz, first of i would like to thank for your response. you request me type of visa we are Government official our program is which was canceled due to COVID-19 were for GMP inspection of 2 pharmaceutical industries in China. last time we were submitting all document to your Embassy office in Addis Ababa and we were receive Visa. but our Journey were canceled so what do you advice should we bring again the invitation or can we use the previous one which we submit to your office. now is flight allowed to Beijing and Chengdu? can we start to renew our visa to use it. waiting for your response.
Answers (2)
Answered by Larrisa | Dec. 17, 2020 23:45

0

0

Reply
Dear, you need to submit new invitations to renew your visa. The previous invitation is valid for only three months.
Answered by Ayalew dereje | Feb. 05, 2021 18:24

0

0

Reply
Are you sure you are dr.? Your English is so poor. Kindly advise me where you got your phd, and in what feild of study? Is it from somalia?
Just kidding.

Ayalew