China Embassy in Ethiopia

Visa Application Form of PRC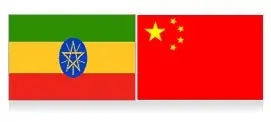 Ambassador: Mr. La Yifan
Address: Jimma Road, Higher 24, Kebele 02, House No.792, Addis Ababa, Ethiopia
Mailing Address: P. O. Box 5643, Addis Ababa, Ethiopia
Email: chinaemb_et@mfa.gov.cn
Working Hours: 08:30-12:00, 14:30-17:00 from Mon. to Fri. (except holidays)
Website: http://et.china-embassy.org/eng/
Consular Office
Contact Number: +251-11-3712625, +251-922-726200
Fax: +251-11-3203803
Email: consulate_eth@mfa.gov.cn

Note: The consular office is open to receiving visa applications from 8:30a.m. to 12:00a.m.on Monday, Tuesday and Thursday.
Sections of Chinese Embassy in Ethiopia
Sections
Information
Consular Office
Tel: +251-11-3712625, +251-922-726200
Fax: +251-11-3203803
Political Office
Tel: +251-11-3710010
Defense Attaché Office
Tel: +251-11-3710428
Fax: +251-11-3713066
Cultural & Educational Office
Tel: +251-11-3711561
Fax: +251-11-3718912
Commercial Office
Address: W23-K05-H.No. 3257, Nifasilk Lafto, Addis Ababa, Ethiopia
Mailing Address: P. O. Box 27753/1000, Addis Ababa, Ethiopia
Tel: +251-11-3728740, 3728739, 3728780, 3728781, 3728782
Fax: +251-11-3711611
Email: et@mofcom.gov.cn; ecchina@telecom.net.et
Office Hours: 08:30-12:00, 14:30-17:00 from Mon. to Fri. (except holidays)
Visa Fees
Please pay by cash. Checks are not accepted by the embassy.
Regular Fee per Person
| Visa Types | Ethiopian Citizens | American Citizens | Citizens of Other Countries |
| --- | --- | --- | --- |
| Single-Entry with 3-month Validity | ETB 1200 | ETB 2300 | ETB 600 |
| Double-Entry with 6-month Validity | ETB 1800 | ETB 2300 | ETB 850 |
| Multi-Entry with 6-month Validity | ETB 2400 | ETB 2300 | ETB 1200 |
| Multi-Entry with 12-month Validity | ETB 3600 | ETB 2300 | ETB 1800 |
| Hong Kong Visa | ETB 500 | ETB 500 | ETB 500 |
| Authentification Fee | ETB 1900 | N/A | N/A |
Expedited Service Fee per Person
The regular processing time of a visa is 4 working days. For urgent cases, the expedited service is available. Moreover, additional fees will be paid as following:
| | |
| --- | --- |
| 1 working day processing | ETB 500 |
| 2 or 3 working days processing | ETB 300 |
Chinese Visa for Hong Kong
All Ethiopian passport holders (except for Diplomatic/Services Passport Holders) need a valid Hong Kong Visa to enter HKSAR for any purpose, including transit (out of airport) and transit (remain in airport).
Chinese Visa Requirements of Tourist Visa L
1. The original passport with blank pages and at least 6-month validity.
2. One properly completed Application Form with one recent passport photo attached on it.
3. Please provide documents showing the itinerary including air ticket booking record (round trip) and proof of a hotel reservation, etc. or an invitation letter issued by a relevant entity or individual in China. The invitation letter should contain:
(1) Information on the applicant (full name, gender, date of birth, etc.)
(2) Information on the planned visit (arrival and departure dates, place(s) to be visited, etc.)
(3) Information on the inviting entity or individual (name, contact telephone number, address, official stamp, signature of the legal representative or the inviting individual)
Note: If applicants want to visit Tibet, they should get the Tibet Travel Permit issued by Tibet Tourism Bureau. Please provide the Tibet Travel Permit when you submit your application.

Please contact Embassy of Ethiopia in China if Ethiopians are in a difficult situation there.

Other China Embassies in Africa: Gabon, Ghana, Guinea
- Last modified on Apr. 11, 2019 -
Questions & Answers on China Embassy in Ethiopia
Asked by guest from ETHIOPIA | May. 18, 2019 03:52

Reply
is it possible to get a 30 day single entry visa with a passport less than 3 months remaining to expire?
Asked by Chakradhar Dash from INDIA | May. 15, 2019 04:46

Reply
Obtaining China Visa in June for six months to travel in August
My wife and I will travel to China in August second week and return in September second week from India.Is it possible to obtain six months' visa from Addis Ababa in June and travel from India in August?

Answers (1)
Answered by Doris from INDIA | May. 16, 2019 18:14

0

0

Reply
Hi, the validity period of single entry type is usually 3 months. It would be OK to obtain 3 months' visa for your situation.
Asked by mohammed suleman abuker from ETHIOPIA | Apr. 11, 2019 02:05

Reply
how I can apply business visa online first
Answers (2)
Answered by Isla | Apr. 11, 2019 20:27

0

0

Reply
Hi, as I know, you cannot make the application online. You can find someone else to do that on your behalf if you cannot go there in person.
Answered by ekol from CHINA | May. 14, 2019 06:40

0

0

Reply
contact me
Asked by tesfaye from ETHIOPIA | Mar. 27, 2019 05:17

Reply
I am a PhD scholar students at China sponsored by MOFCOM, and I want to take my family in china.
Dear
as I tried to mention above, am a students and want to take my wife and my daughter to china to stay their with my until i graduate and turn to ETHIOPIA.
please what is the main requirement to get family visa for my wife and daughter.
am looking for ward your reply.
I thank you for your time
Answers (2)
Answered by Kevin from GERMANY | Mar. 27, 2019 19:58

0

0

Reply
They can apply for S type if you have Chinese residence permit, and they should prepare passport, passport-style photo, completed application form, an invitation letter from you and copy of your residence permit and passport, as well as your relationship certificate and others.
Answered by DT from ETHIOPIA | Apr. 02, 2019 02:12

0

0

Reply
Dear Tesfish,
Wish you a successful application for your family to join you. Along with my best wishes, I want some information on how to apply for MOFCOM SCHOLARSHIP from Chinese Embassy.

I have asked the embassy in person but no one could give me an information regarding the scholarship. I only want when and where (if you have any phone numbers, cell phone specially), please tell me.