FAQ on China Postal Service

I've ordered an item from China, and got a tracking number, but tracking information shows "Opening". What does it mean?

Answer: China Post offers online tracking service for registered parcels, but sometimes the English information is not very clear. The tracking information of small parcels and large packages includes the item No., Year, Status, Location, Destination Country, and Date. Hereunder is a sample tracking information:
| Item No. | Year | Status | Location | Destination Country | Date |
| --- | --- | --- | --- | --- | --- |
| RB*********CN | 2013 | Collection | Shanghai | US | 20130507 1042 |
| RB*********CN | 2013 | Opening | Shanghai | US | 20130510 0429 |
| RB*********CN | 2013 | Departure from outward office of exchange | Shanghai | US | 20130510 1312 |
| RB*********CN | 2013 | Shipping | Shanghai | US | 20130511 0728 |
| RB*********CN | 2013 | Final delivery | US | US | 20130520 1200 |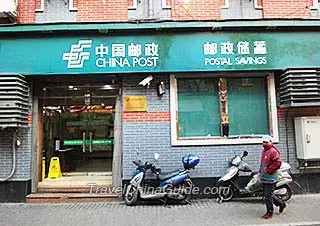 Post Office
In the Status Column, "Collection" means the post office received the parcel; "Opening" refers to the step of customs check; "Departure from outward office of exchange" indicates the parcel was ready for shipment; the last two statuses are quite clear.

The location part is also very clear. However, if you use the China Post official website, you will be confused as there are numbers like 20110600 and acronym as PVG, instead of "Shanghai". The number is actually the zip code of Shanghai, and PVG is the airport code of Shanghai Pudong International Airport.



Why does my parcel status get stuck at "Departure from outward office of exchange"?


Answer: Sometimes, the tracking information does not update in time. Another possibility is that your parcel has already left China, but the following status can not be traced as the destination country does not support China Post Tracking.

When can I receive my parcel?


Answer: It depends on what kind of China Post service you have chosen. Usually it takes 7 – 20 working days for AIR and SAL mails, and 40 – 70 days for a surface mail. Should there be any delay, it would be as long as 180 days. You can check the status through TCG's tracking tool. If it is an urgent parcel, you are advised to pay more for an Air mail.


I track my parcel at China Post, but it shows NULL. What does it mean?


Answer: The English information on the official website of China Post is translated from Chinese tracking status, but not all information can be successfully translated. So "NULL" is a technical problem of the website, not your parcel. TCG's tracking tool borrows the original Chinese status and translates them into simple and understandable English terms.


How can I contact China Post to consult detailed information about my package?


Answer: The customer service hotline of China post is 8610 11185; 8610 11183 for EMS service.


I found the location of PVG/PEK/FOC/CAN when tracking my package. What do these initials refer to?


Answer: These are the ITIT codes for airports. PVG refers to Shanghai Pudong Airport. PEK refers to Beijing Capital International Airport. FOC is the ITIT code for Fuzhou Changle International Airport. CAN is the airport code for Guangzhou Baiyun International Airport.


Can you give some instructions about how to address a Chinese envelope or dispatch note?


Answer: The format of Chinese envelope may be a little different from that common in other countries. Make sure you write the right information in the right place. The instructions on how to write an envelope are as follows:



Step 1: Zip code of the destination.
On the left front is the zip code of the addressee. Different areas in the country have different zip codes. You can refer to Area Code and Zip Code Directory to find the zip code.



Step 2: Address of the addressee.
The middle part should be your addressee's detailed address and name. In China, the address starts from addressee's country, province, city, district, street, number and name. If your can not write Chinese Characters, write it in Pinyin, the post officer won't mind. However, make sure that the pinyin is correct, or the letter may not be sent to the right place. The addressee's telephone number should be put after the address.



Step 3: Return Address.
On the right bottom, you need to write your address, name, and telephone number as well as your zip code, in case the letter or parcel needs to be returned.



Step 4: Stick the appropriate-value stamp firmly on the envelope. A dispatch note does not require a stamp, but you should fill in Detailed description of contents, Quantity, Net weight, and Value.
Note: Writing in red ink is not allowed when addressing an envelope.



Further Reading: Postage Rate of China Post International Parcels
- Last updated on Sep. 06, 2023 -
Questions & Answers on FAQ on China Postal Service
Asked by Robert weatherby from UNITED STATES | Nov. 28, 2023 10:01

Reply
It's Said package delivered
Track number am103621386 it was a water heater never received it
Answers (1)
Answered by Andrew | Nov. 29, 2023 01:40

0

0

Reply
We cannot find any track information about it. It is better to contact the seller in time.
Asked by Victoria from UNITED STATES | Sep. 06, 2023 09:56

Reply
Cleared customs
My package is in the US and has cleared customs but has not been delivered. Who do I contact? Can I pick it up?
AG815850779CN
Answers (1)
Answered by Ivy | Sep. 06, 2023 23:20

0

0

Reply
You may contact the carrier to see if they will deliver it to you or you need to pick it up on your own.
Asked by Chris from USA | Aug. 14, 2023 13:24

Reply
My tracking says delivered but it was not.
On Aug 12th my tracking changed to say "Successfully delivered Pinellas Park, Florida 33782-2965" yet I never received my package. my question is does China Post deliver straight to the home or is the package delivered to a local distributer who drops off the package? and if this is true, can I get the information for the local carrier?

My Tracking number is AQ000705946CN
Answers (1)
Answered by Edward | Aug. 14, 2023 19:05

0

0

Reply
In this case, it is possible that the parcel has been delivered to a local distributor. You can wait for some days and see if there is anyone delivering it to you. Of course, the best way is to contact the sender who can know more about the related information.
Asked by Margaret Swafford from USA | Jul. 05, 2021 02:05

Reply
NEEDING INFORMATION ABOUT MY ORDER THAT SHOULD HAVE DONE BEEN HERE.
MY NAME IS
MARGARET SWAFFORD
I purchased a pool threw Facebook/Intex pools, and it has made it over to theUSA. But theirsbeen no update since June 23,2021. And it shows it as being near NEW CASTLE DELAWARE. How can i find out why??
Answers (1)
Answered by Linda from USA | Jul. 11, 2021 23:08

0

0

Reply
You need to contact the seller or the carrier to see what happened to your package.