Internet in China
China has the world's largest Internet network following or net citizenry. It is extensive all over the country. By the end of December, 2012, some 564 million users were reported. However, the supporting infrastructure technology shortcomings need to be addressed.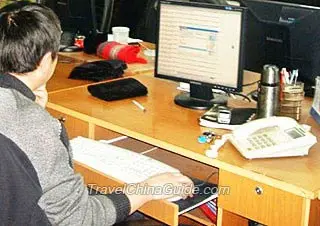 Who are the internet providers in China and how much do they charge?


Answer: The broadband and mobile internet service providers are China Telecom, China Unicom and China Mobile. Depending on different regional providers, one can get variant fee schedules. They charge their broadband service either monthly or yearly. Generally, monthly payment is higher than annual payment. Mobile internet charge is by the month. Contact the providers for details. Their hotlines are:
China Unicom: 10010 China Mobile: 10086 China Telecom: 10000
---

Can I access internet while in hotels?


Answer: Most hotels now provide free broadband or WiFi service. Some may have a fee paying Business Center for computer and internet service. Ask before you go.
---

How about the free WiFi access in public places?


Answer: Progressively more public places have free WiFi, especially in big cities. In Hangzhou, free outdoor WiFi is available in most urban areas as of October, 30th, 2012; in Hong Kong, WiFi is available free on all metro trains; in Beijing, you find it on some city buses; in Shanghai, free WiFi is available in public places like the Bund, Yuyuan Garden, Shanghai Museum, and Xin Tian Di, etc; in other cities, it is there at airports and railway stations, in some bars, fast food and high-end restaurants, shopping malls, and etc; recently, WiFi access service becomes common on domestic flights. This is the current trend.
---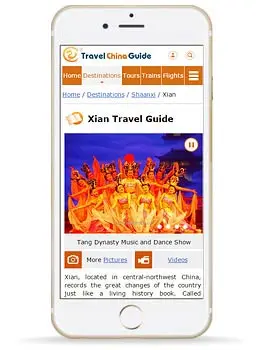 How can I access internet by my cell phone if WiFi is unavailable?


Answer: You buy a Chinese SIM card for the mobile internet service. Then you surf the internet from your cell phone.
---

I've heard about internet cafes. Do they exist in China?


Answer: Yes, internet cafes exist in many regions of the country, although they are in decline. Where you see the character "网吧 (wangba)", you can surf with a fee on a customer-use computer. Procedure: you get to the front desk and buy a card. You insert the card into the computer for internet access. If there is credit left on the card when you finish, you get a refund at the front desk. Note that the rules at internet cafes can vary widely. The cost varies from city to city, but do expect CNY 1-5 per hour.
Warnings for surfing in an internet bar:
1. Guard your personal belongings against theft.
2. Leave before 9:00 at night as a measure of security.
3. Never do online banking in an internet bar.
---

Can I logon onto Facebook, Google+, Twitter, etc in China?


Answer: Facebook, Google+, Twitter, etc are blocked in China. If you want to open the pages, you would need help from proxy server providers.

Popular Websites & Online Tools for Daily Lives in Chinese:


News: www.xinhuanet.com, www.ifeng.com, www.sina.com.cn


Online Chat Tools: WeChat, Tencent QQ …


Videos: www.iqiyi.com, www.youku.com


Social Networks: TikTok, Weibo


Online Shopping: taobao.com, jd.com
Note: The above mentioned websites/tools are mostly in Chinese.



Major English Websites:
www.xinhuanet.com/english/, en.people.cn
- Last updated on Dec. 08, 2022 by Brenda Lian -
Questions & Answers on Internet in China
Asked by Ella from PAKISTAN | Oct. 21, 2019 03:10

Reply
How much is internet device in Hangzhou? I want to carry my own net everywhere.
Which one is cheapest to use internet device or modem WiFi ?
Answers (1)
Answered by Lily from AUSTRALIA | Oct. 21, 2019 18:58

0

0

Reply
Well, generally speaking, you are suggested to use modern Wifi. It will be a cheaper way.
Asked by Roxanne from SOUTH AFRICA | Sep. 25, 2019 22:38

Reply
Do I need a Chinese Sim Card
Hello,

I don't have a Chinese Sim Card and it seems a lot of the places require a Chinese cellphone number to get the code to use the wifi, is that correct or can I use my South African number to use the free wifi?

Thank you.
Answers (1)
Answered by William from UNITED KINGDOM | Sep. 26, 2019 18:41

0

0

Reply
Generally speaking, you don't need to use Chinese phone number to connect Wifi. Just find the Wifi name and input the password. Sometimes, when you at airport or railway stations, you need to have the Chinese phone number to connect.
Asked by Ruse from MALAYSIA | Sep. 03, 2019 04:59

Reply
If I use data roaming, can I access Whatsapp & Gmail from China? Or do I still need a VPN?
Answers (2)
Answered by Hermosa from NETHERLANDS | Sep. 03, 2019 20:48

0

0

Reply
No, you still need to use VPN.
Answered by Yo from FRANCE | Oct. 31, 2019 04:29

0

0

Reply
You can : you have access to the internet servers of the origin country of the sim card but it may be very expensive. Check the fees
Asked by john from USA | Jan. 27, 2019 16:53

Reply
How difficult will it be to access WiFi in China in order to use a portable translator?
Answers (1)
Answered by Jenny from AUSTRALIA | Jan. 28, 2019 02:01

0

0

Reply
You can access it in some public places like restaurants and hotels.
Asked by alex from INDONESIA | Dec. 09, 2018 18:59

Reply
i will be travelling to Beijing on December 22,2018.
is there any free wifi spot ( cafe/etc ) that offers free wifi without local Chinese sim card phone.
Answers (1)
Answered by Banner from MALAYSIA | Dec. 10, 2018 18:22

0

0

Reply
Yes, generally there will be some free wifi spots in the cafes like Starbucks and some fast food restaurants like KFC.