China Facts
China is reputed as the oldest continuous civilization in the world. Its unique culture and customs make it a charming place for visiting. Before setting foot on this enchanting land, you are suggested knowing some facts about the country.

Chinese Name: 中华人民共和国 (zhōng huá rén mín gòng hé guó)
Area: 9,600,000 sq km (3,706,580 sq mi)
Population: 1.37 billion (2014)
Location: middle and east Asia, bounded on the east by the Pacific Ocean
Capital: Beijing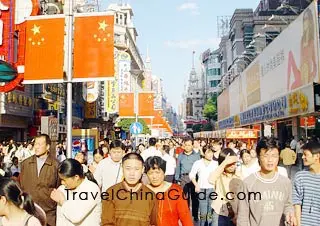 Chinese People
Located in east Asia and along the west coast of the Pacific, China covers an area of 9,600,000 sq km (3,706,580 sq mi), being the third largest country in the world. Generally it has a landform descending from the higher plateaus and mountainous areas in the west to the lower plains and coastal areas in the east.

See also: Top 10 Biggest Cities in China by Area

They are the largest nationality in the world. Since the earliest historical times, they have lived, multiplied and labored in this land. During the several thousand years' development, they have made great contribution to the world due to their wisdom and hard working. The advanced agriculture and manufacture, as well as the Four Great Inventions, have impressed and shocked the world.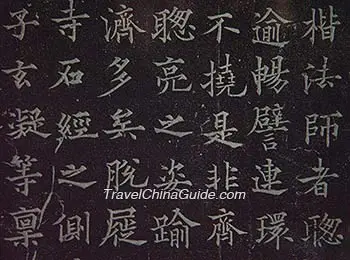 Chinese Language
They are composed of the surnames and the given names. The main sources of surnames come from the following cases: first, in matriarchal clan society, people took their mothers' given name as the family name, such as 姬 (Ji), 姚 (Yao) and 姜 (Jiang); second, in the distant past, the worshipped living creatures were taken as the family names, like 牛 (Niu), 马 (Ma) and 羊 (Yang); third, the ancestors' country names were taken as the family names, such as 宋 (Song), 秦 (Qin), 赵 (Zhao) and 吴 (Wu). The given names often connect with good wills, and men's given names are generally different from women's.


Formal Dress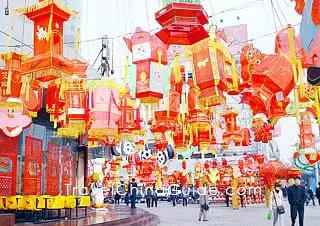 Lantern Festival
Chinese New Year
, the Qingming Festival, the May Day, the Dragon Boat Festival, the Mid-autumn Festival and the National Day. During these days, many people would like to have a good rest or go traveling. The Chinese New Year and the National Holiday, these two 'Golden Weeks', are the peak times for passenger transport, as during these periods of time, Chinese will go for family reunion or traveling, so you should avoid these days on your plan to the country.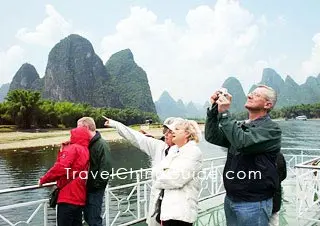 Photography in Li River Cruise
Nearly 848 million Chinese live in cities. Top 10 most populated cities in China are Chongqing, Shanghai, Beijing, Chengdu, Tianjin, Guangzhou, Shenzhen, Wuhan, Harbin and Suzhou.

See also: Top 10 Largest Cities in China by Population

- Last updated on Aug. 23, 2022 -
Questions & Answers on China Facts
Asked by Ella Feeney from AUSTRALIA | Aug. 10, 2019 00:40

Reply
At Zhanshan Temple is there a special deal for school groups to get in at a cheaper price? Thank you
Answers (1)
Answered by Isabella from DENMARK | Aug. 12, 2019 17:59

0

0

Reply
Well, as I know, there is no discount for school groups.
Asked by Pam from AUSTRALIA | Mar. 30, 2016 04:53

Reply
Do we need a special adapter for Chengdu
Hello.

We are travelling from Australia to Chengdu and want to know do we need a special adapter for charging our phones ets?

Pam
Answers (1)
Answered by Warner from CANADA | Mar. 30, 2016 22:27

20

18

Reply
You'd better take an adapter for the socket in CN may be different from that in your country.