Destinations
Asia
Middle East
Africa
South America
Central America
Europe
Myanmar Travel Guide
Why Choose Us?
Free 24/7 Services
100% Tailor Made
Hand-picked Hotels
Expert Local Guides
No Hidden Charge
Best Value for Money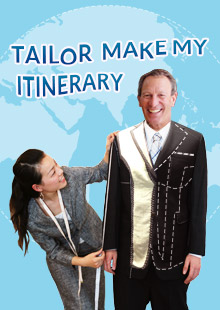 Endorsed by
The New York Times Travel Supplement has named our company as being in their opinion a large and reliable Chinese travel agency. Details...
Having retained its ancient customs, culture and natural beauty, Myanmar (Burma) seems a world away from the modern times. Join any of our Myanmar private tour itineraries or plan your own independent Burma travel packages and you will have an unforgettable experience.
Myanmar Private Tours
Southeast Asia Private Tours with Myanmar
Tailor Your Myanmar Private Tour
Independent Travelers
Myanmar today is no longer the most isolated nation in Southeast Asia. Old stores and railroads can be seen, as well as motorcycles, internet and increasing foreign tourists. The thousands of glorious pagodas witnessed the development of the country. Here travelers can see the integration of the past and the new life.
Top Destinations & Attractions:
Yangon: Shwedagon Pagoda, Sule Pagoda, Karaweik Palace;
Bagan: Ananda Temple, Shwesandaw Pagoda, Sulamani Temple;
Mandalay: U Bein Bridge, Mahagandaryone Monastery;
Inle Lake: Nyaung Shwe, Nga Phe Kyaung Monastery, floating markets.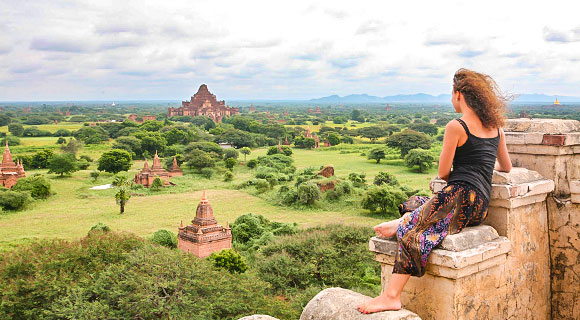 Shwesandaw Pagoda, Bagan
Best Time to Go
Generally speaking, November to the next February - the dry and cool season is the best time to take Myanmar vacation package, for the clear weather in the season. Consequently, sunscreen, sunglasses and hat may need to be put on. Try to avoid the hot season from March to May and the rainy season from mid-May to October.
The Northern regions are the coolest, with an average temperature of 21 °C (70 °F). Coastal and delta regions have an average maximum temperature of 32 °C (89.6 °F).
The most common way for travelers to enter the country is by air. Many countries in Asia have direct flights to Myanmar, such as Thailand, Cambodia, Singapore, India, Malaysia, Vietnam, and China. The flight from Bangkok to Yangon is the most convenient. If travelers prefer land access, they can enter from China or Thailand.

Various means of transportation are available in the country, like airplanes, trains, long distance buses, and ferries.

Myanmar Train Tickets Booking
Myanmar is a Theravada Buddhist country, where people devote great piety to Buddhism, so don't attack the religious beliefs in the country. In addition, don't talk about political issues when traveling because it still adopts military-political structure. Finally, it is better not to wear tank tops, shorts or miniskirts in the country on account of its conservative folk customs.

Floating market in Myanmar
History
The history of Myanmar can be traced back to 5,000 years ago. After being a unity state in 1044, the country experienced three major feudal dynasties - Pagan Empire (1044 - 1297), Taungoo Dynasty (1531 - 1753), and Konbaung Dynasty (1752 - 1885), leaving a lot of historical heritages. From 1886 to 1948, the over 60 years recorded the British colonial history on this land, and 1948 marked the nation's independence.
Geographical Features
With a higher terrain in the north while lower in the south, Myanmar has a southern coastline of more than 1,200 miles (1,930 km). The north of the country is mountainous area, the west has hills and mountains, and the east features plateaus. The Hkakabo Razi on the north tip is the highest mountain in the country with an altitude of 19,295 ft (5,881 m). In the middle of the western mountains and eastern plateaus lies the Irrawaddy Valley, a low and flat region.