Book 5 days in advance & save 10%
Daily Departures
(Mar 1 to Nov 15, 2018)
We Promise
Free Cancellation 24 Hours before
No Shopping Arrangement
The Lowest Price Guarantee
The Most Classic Itinerary
Expert Guide and Driver
One-on-one Customer Service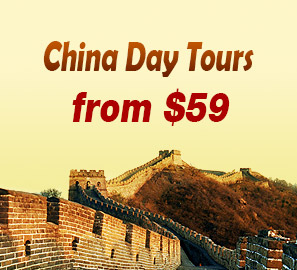 One Day Xian Small Group Tour to Terracotta Warriors - City Wall - Small Wild Goose Pagoda - Muslim Bazaar
No Shopping
Small Group, No Shopping, Service Guaranteed
Marvel at the 2200-year-old Terracotta Warriors
What an exciting experience to cycle on the ancient City Wall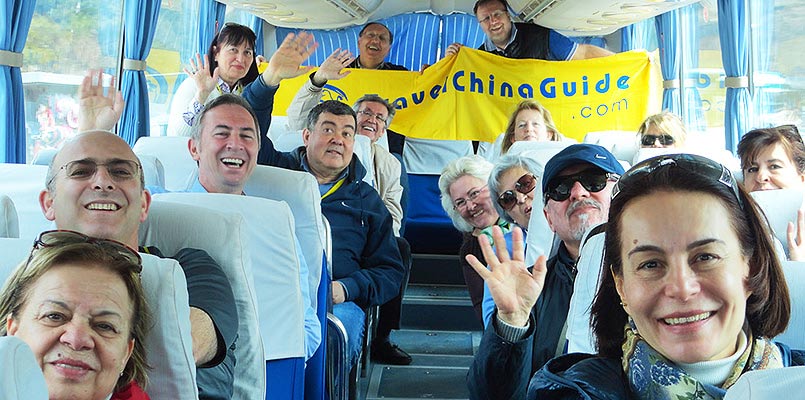 8:00-9:00 Hotel Pick-ups
Our guide will pick you up from your hotel in Xian. We will call you the night before to reconfirm your pick-up time.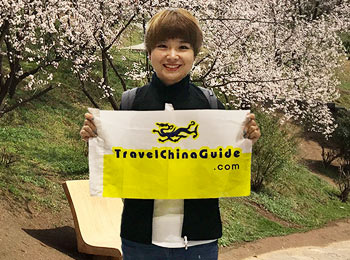 Your professional guide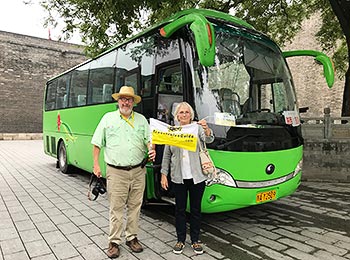 Come on, join us!
9:00 Drive to Terracotta Warriors
We will take the highway directly to the Terracotta Warriors Museum. It will take about one hour to get there. Unlike some tours, we do not stop for shopping.
10:00 Terracotta Warriors Museum
Our experienced guide will show you the three excavated pits, the Bronze Chariots and Horses Exhibition Hall. You will have at least two and a half hours to explore this significant site.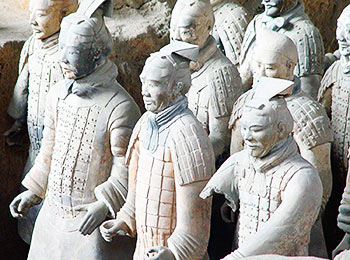 Terracotta Warriors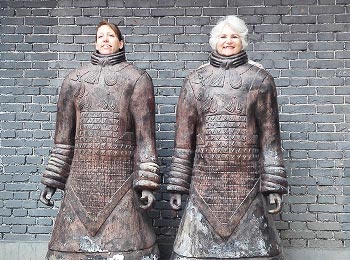 Look, where we are?
13:00 Free Time for Lunch
Lunch is not included. While some tours include lunch, it is of such poor quality that we prefer for you to have lunch on your own at a local restaurant outside the museum. Our guide can assist you in selecting a place if you want.
13:40 Drive back to downtown Xian
14:40 City Wall
Our guide will show you the ancient City Wall built over 600 years ago. You can walk on the City Wall or rent a bike to ride on it. The bike rental fee is not included in the price.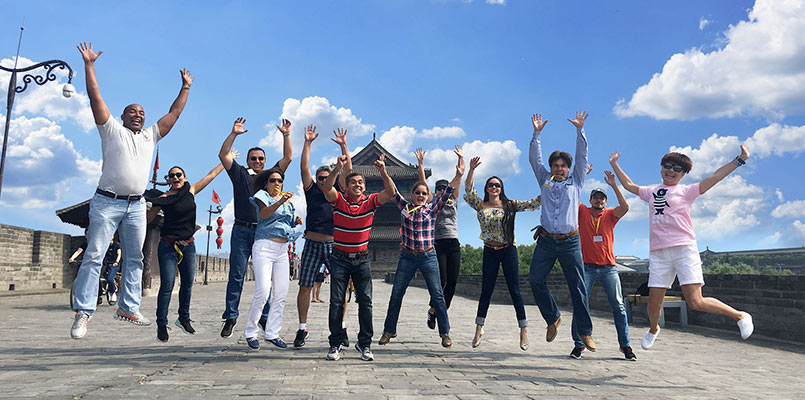 Who jumps the highest? We are on the City Wall of Xian
16:00 Small Wild Goose Pagoda
The tour continues with a visit to the Small Wild Goose Pagoda built during the Tang Dynasty (618-907). Here you can learn more about the history and culture of Xian.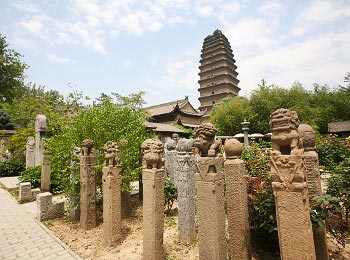 Small Wild Goose Pagoda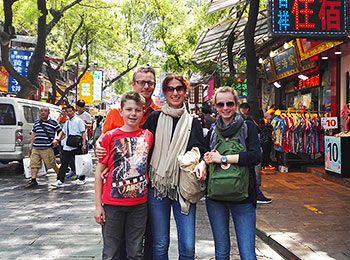 Muslim Bazaar
17:30 Muslim Bazaar and Hotel Drop-off
Our last stop will be the Muslim Bazaar, the most thriving area of the city. If you are interested, you can explore the bazaar at your own pace and then return to the hotel on your own. Our guide can give you directions for returning to your hotel. The Great Mosque and the Bell and Drum Tower Square are within walking distance of the Bazaar. The Bazaar offers a number of excellent choices for dinner.
If you prefer not to go to the Muslim Bazaar, we will take you back to the hotel after we drop the others off at the Bazaar.
Tour Price (US$ Per Person)
Daily Departures
(Mar 1 to Nov 15, 2018)

Adult(>11 years old)

$55

$49
Child(3-11 years old)

$49

$44

Remarks: Prices in red reflect the 10% discount.
Price Includes
Pick-up & drop-off from the hotel
Entrance fees as indicated above
Professional English speaking guide
Experienced driver & air conditioned vehicle
Two bottles of mineral water per person
Price Excludes
Bicycle hire
Meals
Gratuities
Booking Policy
Infant Price: There is not cost for an infant 0-2 years old.
Confirmation: Upon receiving your booking request, confirmation will be sent within 24 hours. We guarantee departures even with 2 persons.
Payment: Full payment is required at least two days prior to the trip. We accept payment by PayPal, Credit Card, Wechat and Bank Transfer.
Cancellation:

Your payment is fully refundable if you cancel 24 hours prior to the trip.

Cancellation within 24 hours or any unused portion after the day trip begins is non-refundable.
Pick-up Service: Xian is relatively a big city. To ensure the morning pick-up service goes smoothly as scheduled, we recommend that you stay in the downtown area. If your hotel is located in a narrow lane or an apartment block, we suggest you find a nearby hotel on a main street to serve as your pick-up point.
Schedule: The time schedule of the itinerary is for reference. It may be adjusted according to the traffic and real situations. Please Note: the Small Wild Goose Pagoda is not open to tourists on Tuesdays.
Travel FAQs
What time will you pick me up at my hotel? How will you contact me?
The normal pick-up time is between 08:00 and 09:00. Your guide will contact you the day before to confirm the time with you. It is easier if you have WhatsApp, Wechat, or a valid cell phone number. If you do not have any of these, the guide will call your hotel between 19:00 and 20:00 to speak with you or leave a message for you at the front desk. You can also dial our 24-hour mobile number 0086-18629541315 to speak with us. We are always here to help.
Will it be an all English speaking tour or a mixed language group?
It is an English speaking tour. We will arrange a professional English-speaking guide for the group.
Can I pay you directly when I meet you in Xian?
Sorry, but we cannot accept payment by cash upon arrival. Full payment is required when you confirm the trip.
Will I receive confirmation after I make my payment?
Sure, we will provide you with a travel voucher including all travel details.
What do you need from us once we book the tour?
We need the names of all travelers in your party, the full name of the hotel you will be staying at in Xian, and the best way to contact you.
We have a flight out after the day trip and will need to be at the airport. Can we be dropped off at the airport instead of the hotel?
Our price is quoted based on dropping you off at a downtown hotel. If you need airport drop-off service, a separate driver with a private car needs to be arranged. In this case, there will be an extra transfer fee. Your travel consultant will be happy to help you with this upon request.
I will be travelling with my daughter, and would like to know what the cost will be for one adult and one child.
For an infant under 2 years old, there is no additional charge. For a child between 3 and 11 years old, the price is USD 5 less than the adult fare.
We do not want to hire a bicycle to ride on the City Wall. Can we just remain at the wall while the rest of the group rides their bicycles?
Sure. You can choose to either ride a bicycle or take a leisurely walk on the wall. It is flexible.
Itinerary you may also like: