Guguan Pass Pictures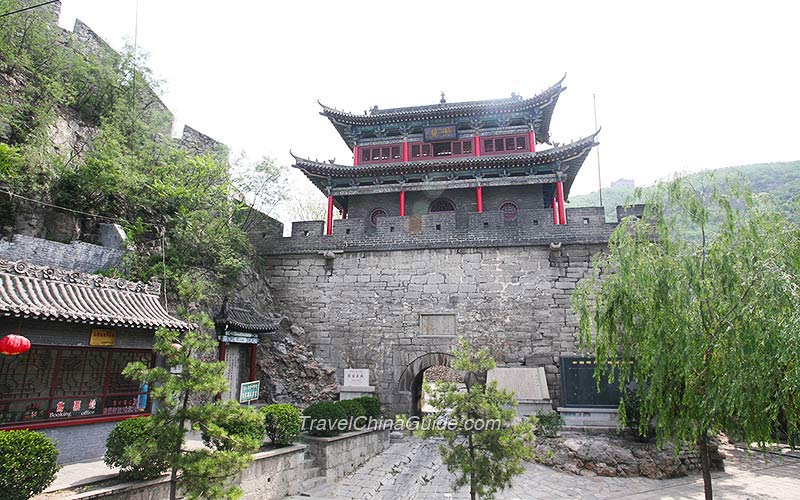 Located 90 li (28 miles) east of the Pingding County, Shanxi Province, Guguan Pass was originally built in the Western Han Dynasty (206 BC - 24 AD) and renovated in the Ming Dynasty (1368 - 1644). It is the natural pass on the way of Shaanxi, Shanxi and Inner Mongolia Provinces to Beijing, where were often points of battle in the past dynasties. Attraction Intro:
Guguan Pass
- Last modified on Mar. 24, 2017 -
Questions & Answers on Guguan Pass Pictures
Asked by Ms.Zoe | Nov. 18, 2010 02:03

Reply
DID THEY ACTUALLY GO FROM ONE VILLAGE TO ANOTHER TO COLLECT PEOPLE TO MAKE THE GREAT WALL OF CHINA OR WERE THEY FORCED TO DO IT...
Answers (1)
Answered by Mr.David | Nov. 18, 2010 04:15

5

0

Reply
The common people, prisoners and soldiers are ordered to build the wall. It is a big national project.
Asked by Mr.katherina from USA | Nov. 02, 2009 14:53

Reply
How many people visited the great wall last year?
Is there any place where it is closed to tourists due to protection?

Answers (1)
Answered by Mr.Lin | Nov. 02, 2009 19:50

5

1

Reply
About 16,000,000 people visited it last year.
Asked by Ms.Joycelyn from SINGAPORE | Sep. 04, 2009 10:18

Reply
What is the mystery of the Great Wall?
Answers (3)
Answered by Ms.Yang | Sep. 05, 2009 20:21

2

0

Reply
I think the mystery of it lies in how the ancient people built it in steep cliffs without the modern equipments.
Answered by Ms.parishay_gull

yahoo.com from PAKISTAN | Sep. 20, 2009 16:37

1

0

Reply
its mystery is that how people built this wall without managerial skills & without any modern equipment, who will manage the labours on that time, when one died what will they do? it takes thousands of year in completition,what labours do ,how they manage their work when their is end of one government or emperior,its mystery is that how supervisor find the direction where to go now.
Answered by Mr.goodman | Sep. 20, 2009 20:19

1

0

Reply
Hi, the Wall was built by using some simple machineries such as crowbars, rolling logs and winding gears were used to carry the building materials to the mountains. When one worker died, they would put the dead body at the foot of the wall. When there is an end of one government or emperors, the wall construction would be stopped.