Yanmenguan Pass Pictures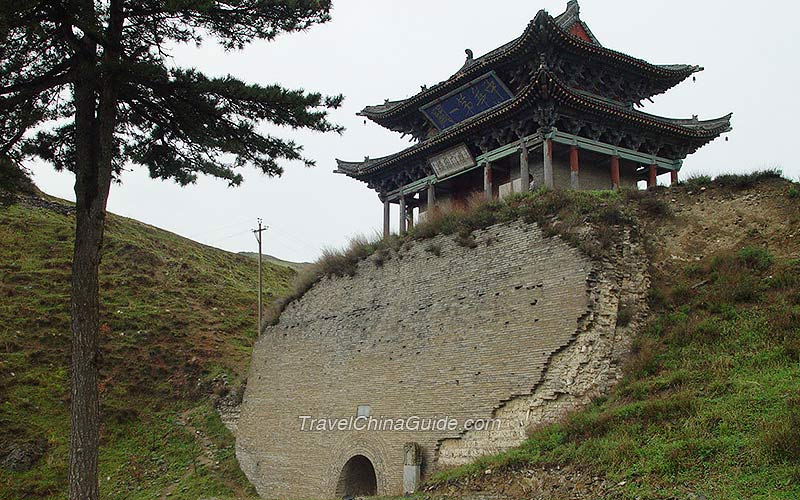 The gate tower of Yanmenguan Pass.
Located in the Mt. Yanmenshan, Yanmenguan Pass also named Xijingguan Pass is one of the important passes on the China Great Wall. Being as the head of the nine passes in China, it was always the strategic fortress to resist the nomadic tribes of the north in ancient China. Lots of generals had made great contributions here, including Li Mu of the Warring States Periods (476 BC - 221 BC), Wei Qing and Huo Qubing of the Western Han (206 BC - 24 AD) as well as Emperor Li Shimin of the Tang Dynasty (618 – 907). Attraction Intro:
Yanmenguan Pass
- Last modified on Oct. 13, 2017 -
Questions & Answers on Yanmenguan Pass Pictures
Asked by Mr.Pinoy | Nov. 24, 2010 01:28

Reply
Were the huns the northern tribes that tried to attack people within the great wall?
Answers (1)
Answered by Mr.Henry | Nov. 24, 2010 03:18

4

0

Reply
Yes, they tried to attack people and seize the land within the great wall, and this is why it was built, that is, to protect the safety of people and land within the wall.
Asked by Ms.girl from USA | Oct. 24, 2009 14:25

Reply
what are two ways that builders use natural resourcess in the construction of the great wall
Answers (1)
Answered by Mr.Robin | Oct. 24, 2009 20:40

4

0

Reply
First they used stones and second they used animals to carry stones or bricks to the mountains.
Asked by Ms.parishay from PAKISTAN N | Sep. 20, 2009 16:26

Reply
is it true that from moon we can see the great wall of china?its true that labour construct this wall, but they construct it on the hills,i mean to say on natural hite they built? in short if it does not built on hills or mountain we can not able to see that wall. means that hills can also be seen from moon?
Answers (2)
Answered by Mr.Bon | Sep. 20, 2009 21:34

4

0

Reply
It is not true that the wall of china can be seen from moon. It is true that labors constructed the wall on the mountains, yes natural site.
Answered by Ms.Scarlett from AUSTRALIA | Oct. 26, 2009 02:35

4

0

Reply
Ms. Parishay: the Great Wall of China cannot be seen from the moon - it can, however, be seen from orbit outside the Earth's atmosphere.