Kumbum Monastery Pictures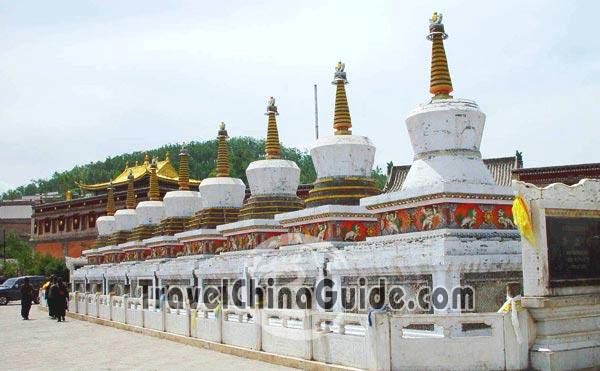 The Propitious Pagoda is the first scene you will see in the Ta Er Monastery. The Eight Stupas represented the eight stages of Buddha''s life.
Kumbum Monastery (Ta'er Monastery) is one of the six largest monasteries of the Yellow Hat Sect (Gelugpa Sect) of Tibetan Buddhism. In memory of the founder of the Yellow Hat Sect, Tsong Khapa (1357-1419), the pagoda was built at his birthplace, today's Huangzhong County in Xining in 1577. Later, it was a perfect complex of both the Tibet style architecture and the Han style buildings.
Attraction Intro:
Kumbum Monastery