Jingdezhen Weather
Jingdezhen has mild climate with the humid weather all year round. There are clear four seasons: unpredictable spring; hot summer; mild fall; short but cold winter. It is rich in rainfall.
Jingdezhen Seasons & Travel Advice
Generally, north wind blows in winter. When the spring turns into summer, the weather is usually rainy and it drizzles down for a long while. While during the summer and autumn, the annual mean temperature is 18˚C (64.4˚F) and the mean temperature of summer is around 30˚C (86˚F). So, the climate in fall is quite suitable for you to go to Jingdezhen.
Moreover, the annual Jingdezhen International Ceramics Festival and related activities take place in October. Porcelain craftsmanship is the focus of the show. Since 1990, this festival has started, which promotes the ceramics culture and economic development of Jingdezhen. Therefore, you can choose October as the best time to visit this city.
7-Day Jingdezhen Weather Forecast
Averages for Jingdezhen Weather
High/Low Temperatures of Jingdezhen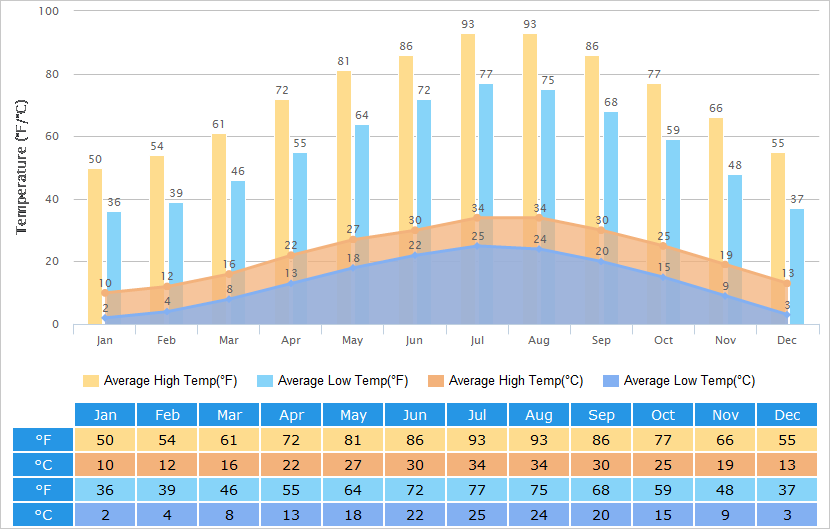 Average Temperatures of Jingdezhen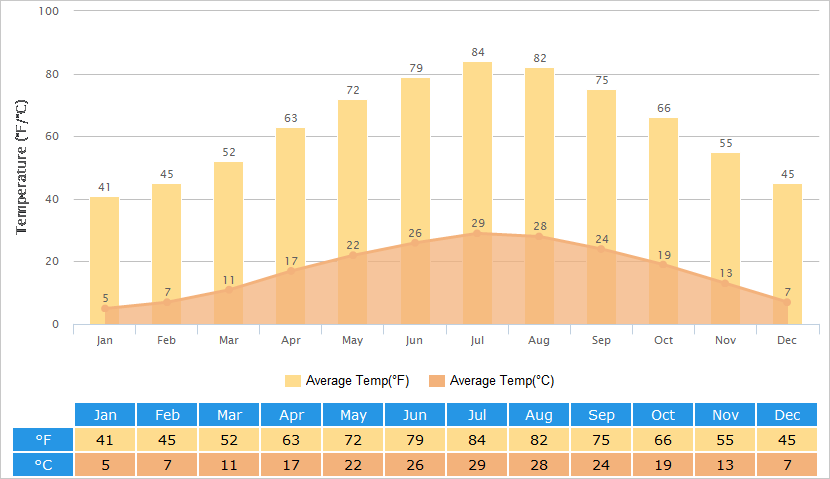 Humidity Graph of Jingdezhen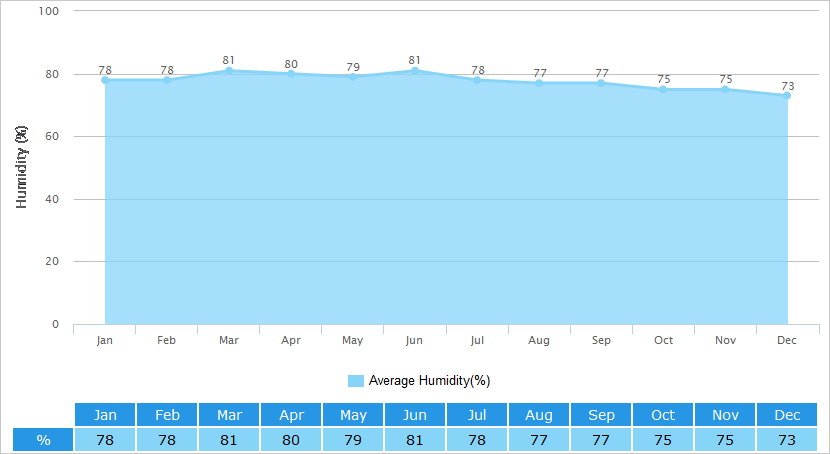 Average Rainfall of Jingdezhen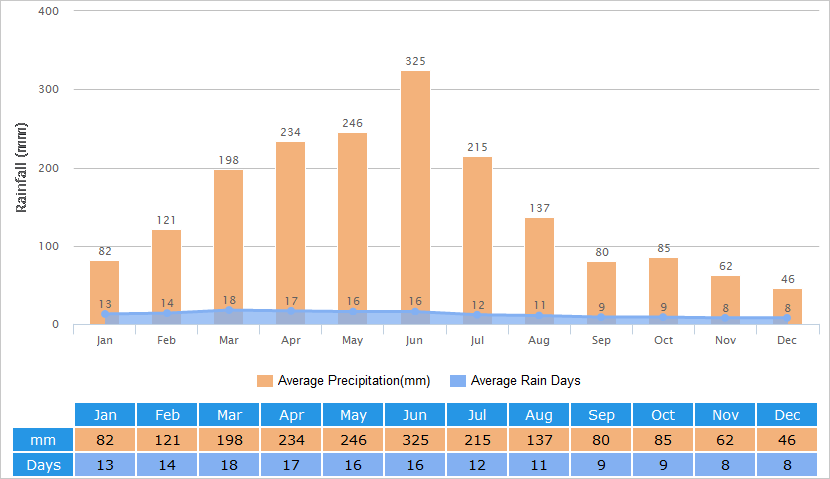 - Last updated on Jun. 21, 2022 -