Nanchang Weather
7-Day Nanchang Weather Forecast
Averages for Nanchang Weather
High/Low Temperatures of Nanchang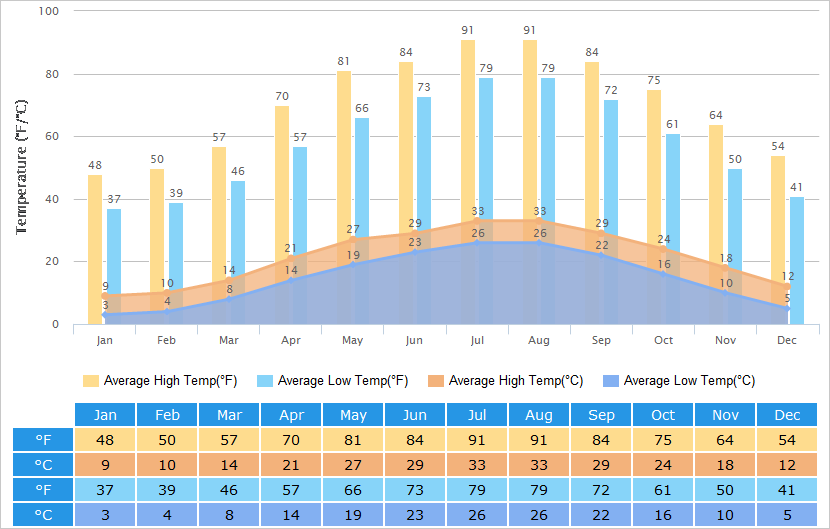 Average Temperatures of Nanchang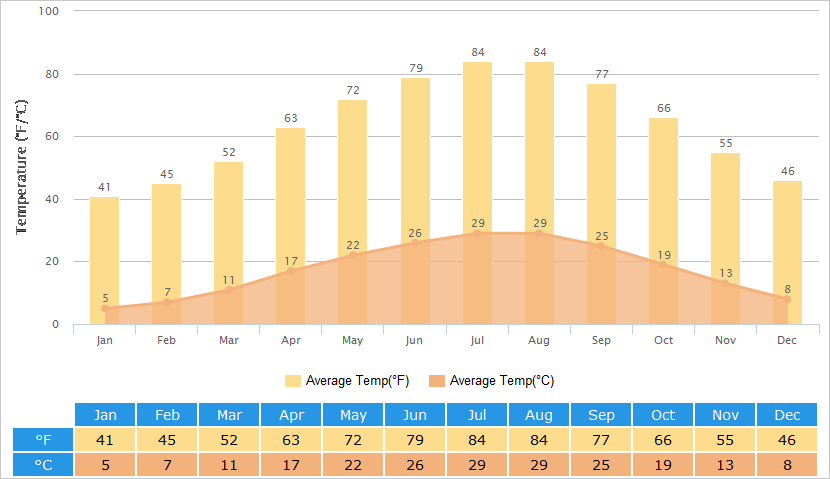 Humidity Graph of Nanchang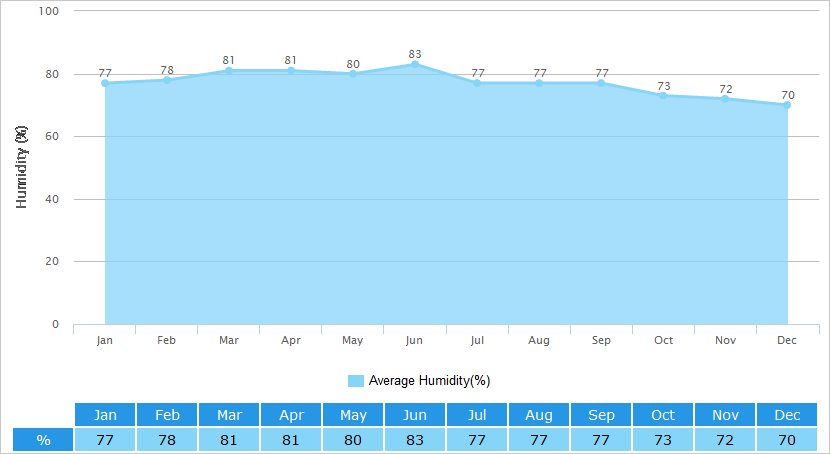 Average Rainfall of Nanchang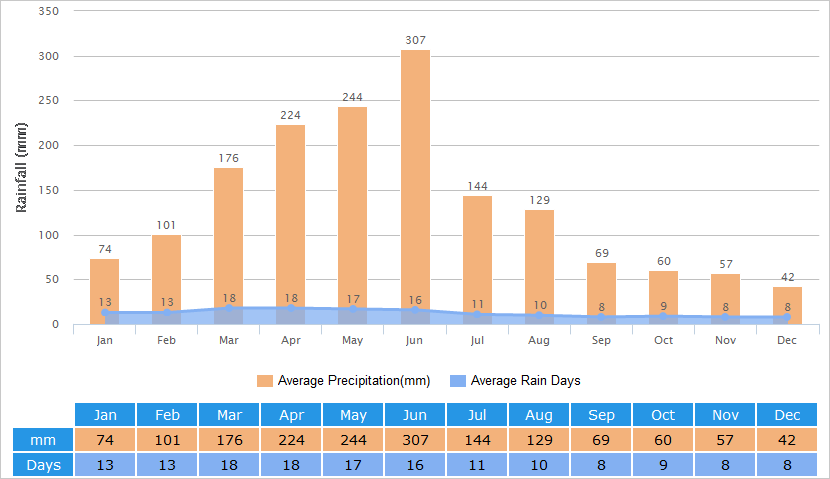 Air Quality of Nanchang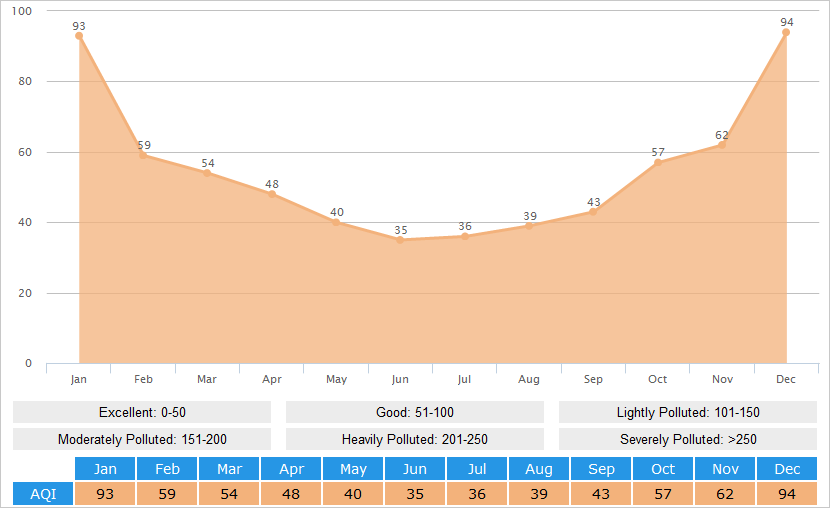 Nanchang Climate - Seasons & Travel Advice
Situated in the lower reaches of Ganjiang and Fuhe Rivers, Nanchang is in the southwest bank of the first largest freshwater Lake in China, Poyang Lake. The terrain is flat and there are many lakes scattered around its territory. Fluvial plain area occupies a larger part of the city.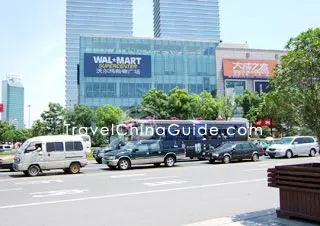 Nanchang lies in the north part of Jiangxi Province, which has a sub-tropical monsoon climate. There are abundant sunshine and rainfall. The highest temperature in summer can reach 40

C(104

F) or above. Winter weather in Nanchang is quite cold and dry, with the lowest temperature at -10

C (14

F). Summer and winter is longer. In contrast, spring and autumn are cool and pleasant, the best times to travel to Nanchang although rainstorms may usually happen when the spring turns into summer. It has distinctive dry and rainy season. April to June gathers almost half of the Nanchang's total precipitation of a year. Relying on its advantaged location and weather, Nanchang is always a fertile land. October is a harvest period for counties around the Poyang Lake. Crabs are in the market and the crab festival will held in this month.