Shenyang Weather
Shenyang belongs to the temperate climate zone and is greatly influenced by monsoons all the year round. The lowest temperature is -28.5

C and the highest is 36.1

C. The weather of July is the hottest of the year with an average temperature of 24.7

C, but it is much cooler than almost all the cities in southern China. January is the month with the lowest temperature of the year of about -11

C averagely.
Shenyang Seasons & Travel Advice
The seasons of spring and summer are decorated with green plants; autumn is short but the weather is sunny nearly everyday; winter is like a pretty girl with long and beautiful white skirt. Late summer, middle autumn and late winter are all good times to travel in Shenyang. Winter is an especially good time to visit because the Ice & Snow Festival is held then and is very entertaining and enjoyable.
If you come to Shenyang in spring or autumn, some light clothes are enough, such as knitted sweater, jackets. However, if you travel to Shenyang in winter, you must take heavy clothes to protect against the cold.
7-Day Shengyang Weather Forecast
Averages for Shenyang Weather
High/Low Temperatures of Shenyang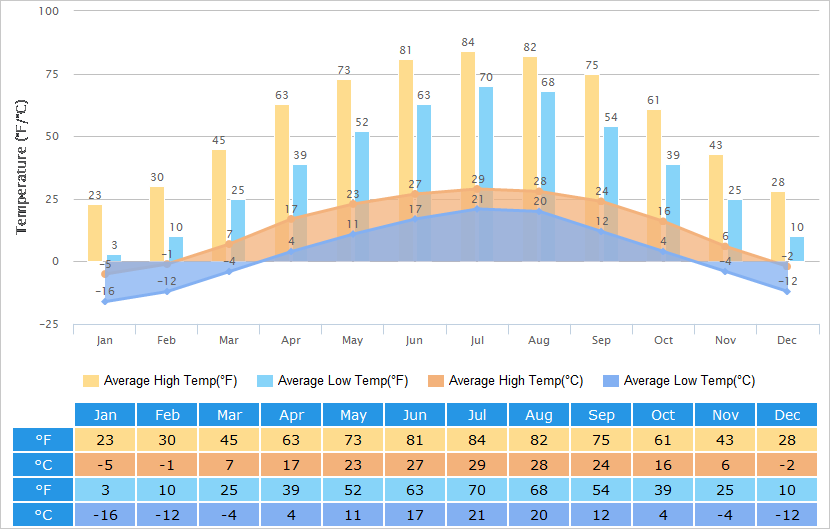 Average Temperatures of Shenyang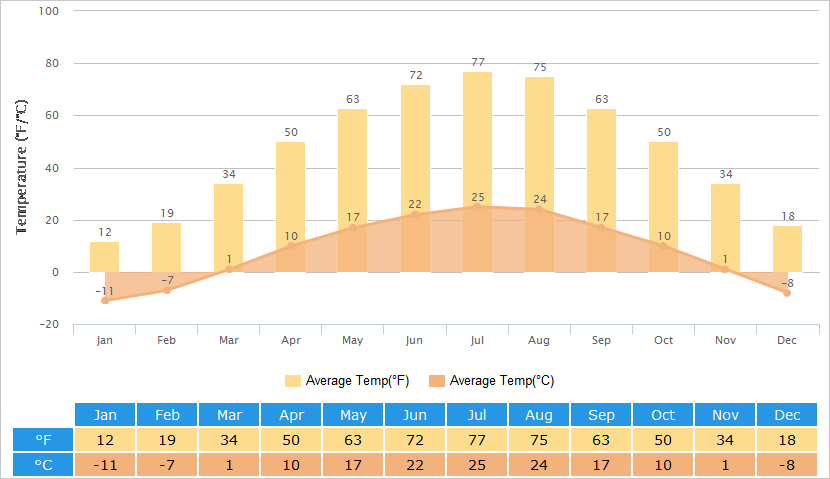 Humidity Graph of Shenyang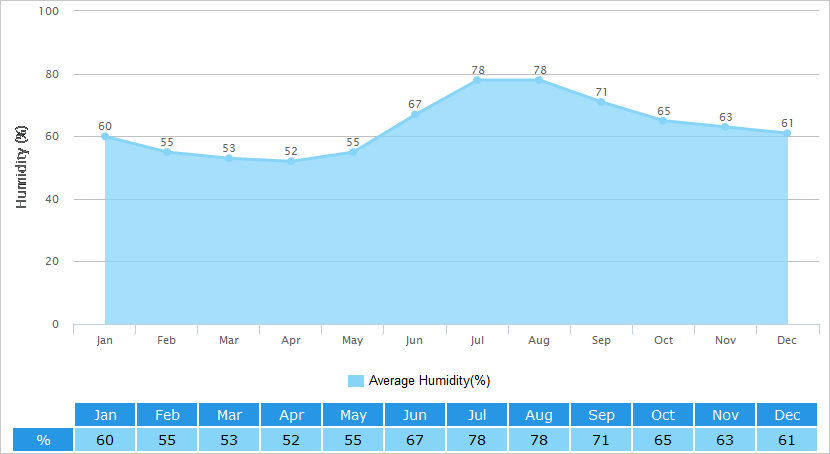 Average Rainfall of Shenyang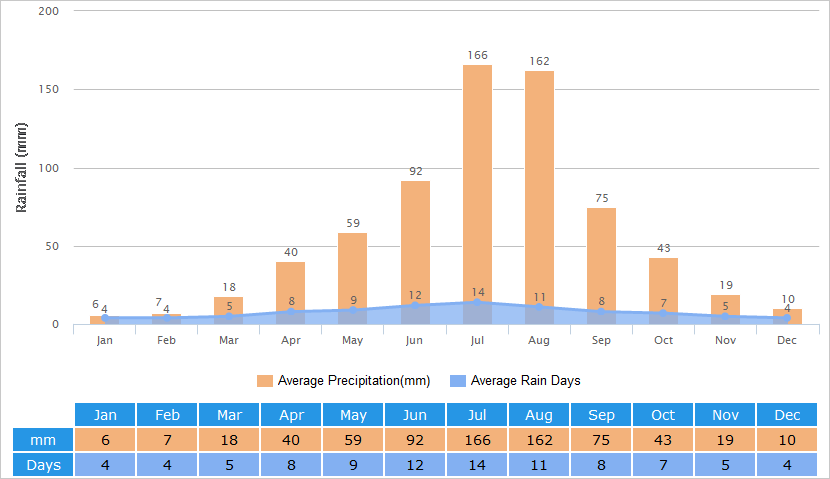 Air Quality of Shenyang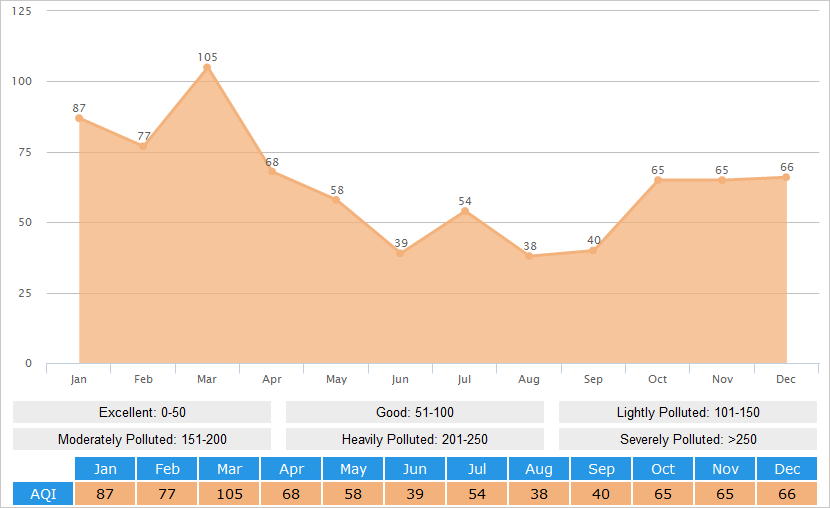 - Last updated on Jun. 27, 2022 -
Questions & Answers on Shenyang Weather
Asked by Bryan Lum from SINGAPORE | Oct. 22, 2019 23:42

Reply
Planning free and easy trip for May 2020. May I know temp and places of interest for Shenyang pls?
Answers (1)
Answered by Eatson from UNITED KINGDOM | Oct. 24, 2019 02:28

0

0

Reply
According to the previous weather statistics, the temperature may range from 10C to 25C during that period of time. There are several scenic areas in the city that are worth to tour around: Xinglong Indoor Park & Glacier Zoological Paradise, Botanical Garden, Fuling Mausoleum, Mukden Palace, Strange Slope Scenic Area and Zhaoling Tom. Have a nice journey!
Asked by Scott from USA | Oct. 14, 2019 12:09

Reply
Visiting Shenyang end of Oct through 10 Nov.
I will be visiting 10/24-11/10/2019.
Hotel is taken care of.
How many yuan should I bring from US? I can convert here for no transaction fee unlimited amount.
Also what weather is forecast for that period this year.
Thanks!!
Answers (2)
Answered by Sienna from GERMANY | Oct. 15, 2019 00:13

0

0

Reply
Generally speaking, you can prepare around CNY100 per day in the city. Based on the previous weather statistics, the temperature may range from 5C to 20C during that period of time. It will be cold. You are suggested to prepare some winter clothes to keep warm.
Answered by Aalima from CHINA | Oct. 19, 2019 08:01

0

0

Reply
welcome to Shenyang, want to suggest that you must have enough winter stuff. Shenyang weather is more cold this year as compared to last. Its good time to visit Shenyang as you can travel around more conveniently.
Asked by Rita kerin from AUSTRALIA | Feb. 28, 2019 18:42

Reply
What's the temperature like in early March in Shenyang and what should we wear?
Answers (1)
Answered by Christian from POLAND | Mar. 04, 2019 19:14

0

0

Reply
It will be -5C to 10C in early March. You still need to prepare enough winter clothes.
Asked by Joseph Tawai from NIGERIA | Nov. 26, 2018 14:30

Reply
I will be visiting Shenyang on 14/12/2018 what weather will i meet there and what clothes to wear?
Am visiting China and Shenyang as a foreign student, i don't know if there's any advice i can get for a first timer and as a student.
Answers (1)
Answered by Buda from CANADA | Nov. 26, 2018 18:46

0

0

Reply
It would be very freezing and the temperature may reach about ten degrees below zero. So take enough winter clothes to keep warm, such as thick down coat, winter pants, hat, gloves, snow boats. Pay more attention to keep warm. It is very dry and you need to take the hand cream.