Xining Weather
7-Day Xining Weather Forecast
Averages for Xining Weather
High/Low Temperatures of Xining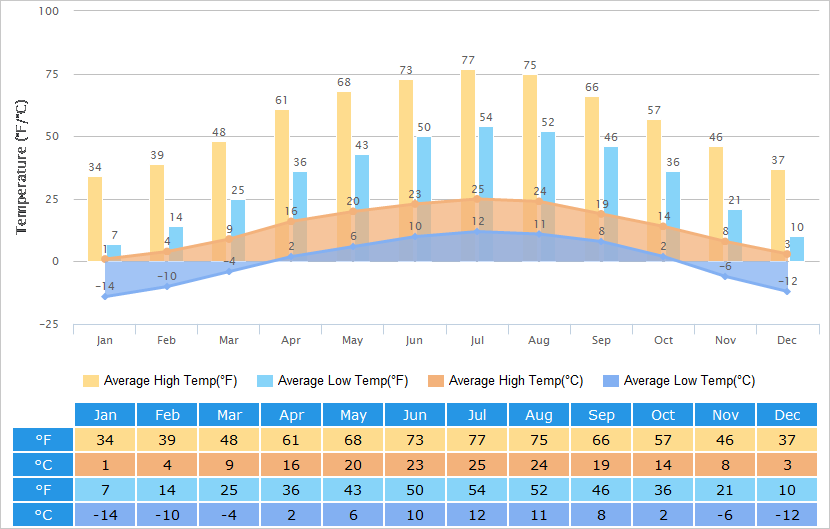 Average Temperatures of Xining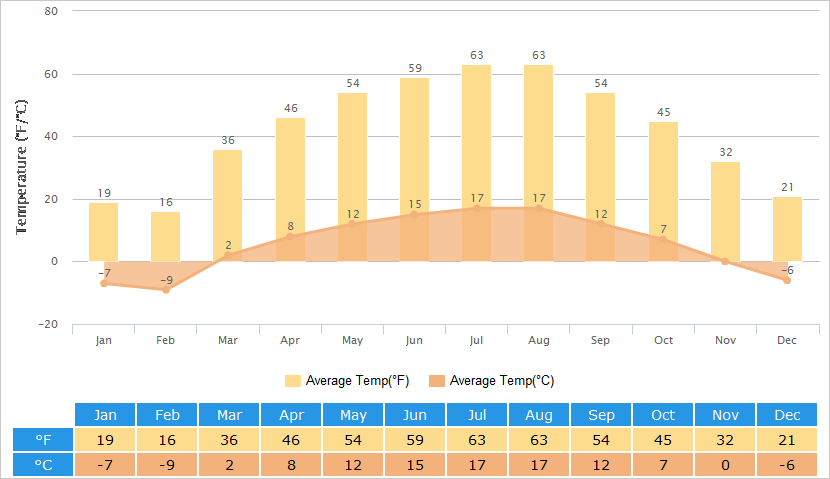 Humidity Graph of Xining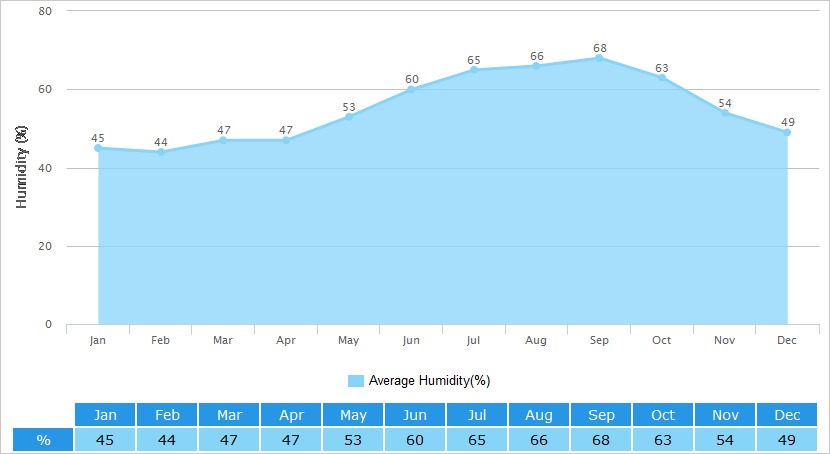 Average Rainfall of Xining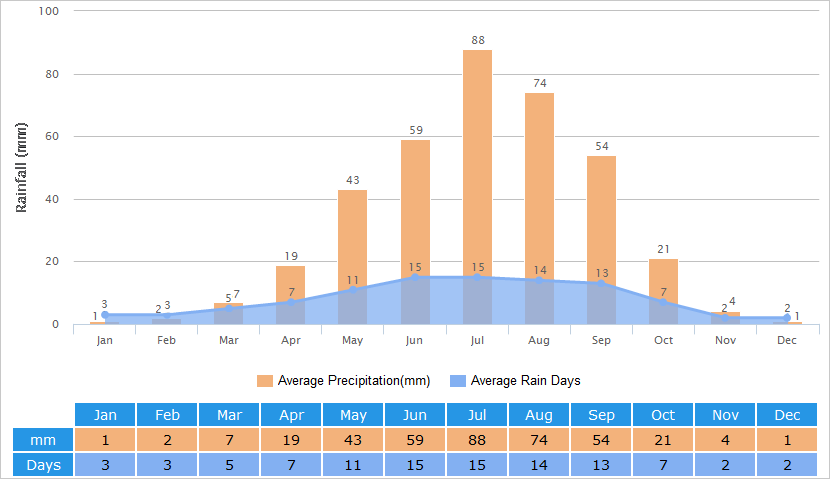 Air Quality of Xining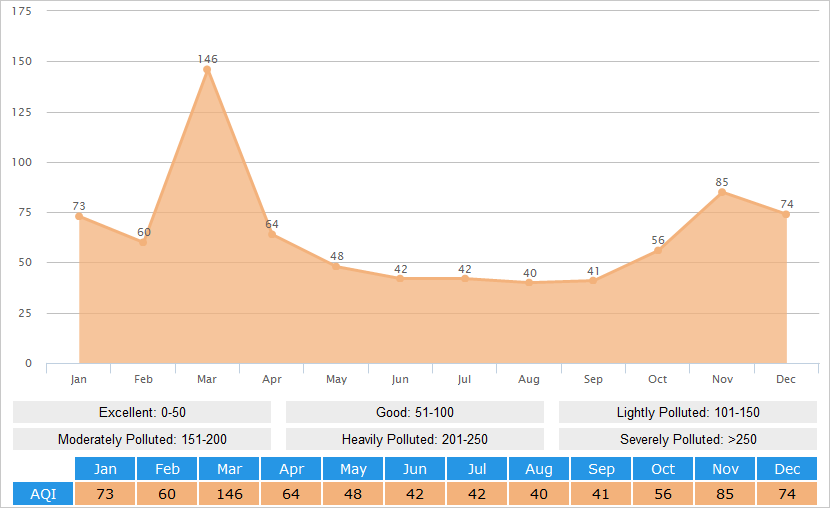 Xining Climate - Seasons & Travel Advice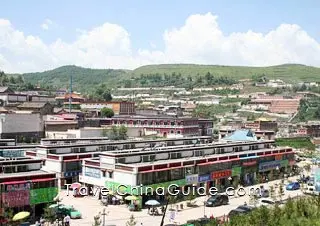 Located in the northwestern China, Xining is considered to be a summer resort with its continental highland semiarid climate. So the summer, from May to September, is the best time to go there. The annual average temperature of Xining is about 6.5

C (43.7

F) while in January the temperature drops to only -8.9

C (16

F) and in July it reaches the high of 17.2

C (63

F) on average. Attributed to the high altitude, the region is encircled in low air pressure weather systems and as such receives high-levels of ultra-violet radiation, so it is very important for visitors to be prepared with a high factor sun block to defend against sun burn. Another typical climate feature of this region is that the temperature fluctuates widely between day and night. Therefore, several warm garments are also a necessity in your trip to deal with the changeable weather.
- Last modified on Jun. 18, 2018 -
Questions & Answers on Xining Weather
Asked by Owyn from UKRAINE | Jun. 17, 2018 10:47

Reply
Camping in Xining in October?
Would it be too cold?
If yes, are hotels open around the lake during this month?
I plan to cycle the lake
Answers (1)
Answered by Liela from NEW ZEALAND | Jun. 18, 2018 22:09

0

0

Reply
Yes, it's cold during the period. As for hotels, there are many along 109 National Highway near the scenic area. You can have a look!
Asked by Andrea from AUSTRALIA | Mar. 29, 2017 04:52

Reply
We are planning to travel to Xining in mid June. What is the weather like then?
Is there a lot rain?
Answers (1)
Answered by Tiffina from FRANCE | Mar. 31, 2017 03:47

0

0

Reply
Referring to the history weather statistics, it will be rainy in middle June. The temperature may range from 45F to 80F at that time. You are advised to prepare jackets, thin sweaters, long-sleeved shirts, jeans and sneakers. Remember to bring the rain gears.
Asked by Paul from USA | Dec. 07, 2016 11:19

Reply
Are late March and early April okay to visit Xining and go hiking at Amne Machin alone?
Answers (1)
Answered by Susan from USA | Dec. 08, 2016 01:29

1

0

Reply
Actually, it will be windy and cold on the mountain in late March or early April due to the high altitude. The best time lasts from late April to early June, and from September to October. If possible, you may postpone your trip. ;)
Asked by d from HUNGARY | Nov. 22, 2016 11:36

Reply
What is the temperature of Xining likely to be in late January?
Is it common to have sunny days?
Answers (2)
Answered by Scarlett from USA | Nov. 22, 2016 20:04

1

0

Reply
According to the previous statistics, the temperature would be 5 F to 30 F at that time. It would be chilly cold. Although there will have several sunnny days, you still need to prepare enough warm clothes, such as down jackets, boots, sweaters, overcoats, long johns, scarves and golves. :)
Answered by d from HUNGARY | Nov. 23, 2016 03:05

0

0

Reply
Thank you