China Embassy in Belarus

From now on, Belarusians with ordinary passports can stay in China without a visa up to 30 days in one trip and no more than 90 days in a year.

Visa Application Form of PRC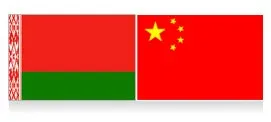 Ambassador: Mr. Xie Xiaoyong
Address: 22, Berestyanskaya Street, Minsk 220071, the Republic of Belarus
Tel: +375-17-2849728, 2853682
Fax: +375-17-2853682
Email: chinaemb_by@mfa.gov.cn

Sections of Chinese Embassy in Belarus
Sections
Information
Cultural Office
Tel/Fax: +375-17-2946667
Science & Technology Office
Tel/Fax: +375-17-2947759
Educational Office
Tel/Fax: +375-17-3286396
Office Hours: 14:30-17:30, Monday, Thursday
Protocol Office
Tel: +375-17-2853683
Commercial Office
Tel: +375-17-2340789
Fax: +375-17-3775841
Email: by@mofcom.gov.cn
Brief Intro
The Republic of Belarus lies in the west region of East European Plain (Russian Plain). This inland country is a vital passage between Asian and European road transportation. Eurasia Continental Bridge and Moscow-Warsaw International Highway traverse the country.
Neighboring Countries: Poland, Lithuania, Russia, Ukraine, Latvia
Land Area: About 207,600 square kilometers (80,155 square miles)
Capital: Minsk
Time: It is 3 hours earlier than GMT and 5 hours later than Beijing Time.
Official Language: Belarusian and Russian
Major Religions: Orthodox Church
Currency: ruble
Public Holidays
New Year's Day (January 1)
Orthodox Christmas (January 7)
Victory Day (May 9)
Anniversary of Liberation from Nazis (July 3)
October Revolution Day (November 7)
Notices for Chinese Going to Belarus
1. It is not necessary to have a visa for those Chinese citizens who have diplomatic or official passports. To apply for an ordinary one needs invitation form, photo, Heath Certificate for International Travelers and sanitary certificate, application form and certificate of health insurance issued by appointed medical insurance organizations by their Embassy in China.

2. Fee is USD60 and it is free for young people below 16 years old.

3. Within 3 days after entering the country, you should have a residence registration in local internal affairs authorities and effect forced medical insurance at hospitals within the same administrative area you resides.

4. There is no restriction on foreign currency brought into Belarus and it is also not necessary to declare to the customs if leaving with currency less than USD 3, 000.



Please contact Embassy of Belarus in China if this country's citizens are in problems there.



Related China Embassies in Europe: Belgium, Bulgaria, Bosnia and Herzegovina
- Last modified on Oct. 29, 2020 -
Questions & Answers on China Embassy in Belarus
Asked by IJAS from INDIA | May. 02, 2019 01:21

Reply
Procedure for China VISA for Indian Passport Holder
Kindly tell me the procedure for China VISA for Indian Passport Holder having Belarus Residence Permit temporary.

I often visit China and Hongkong in a month, I would like to know the VISA procedure for long term.
Answers (1)
Answered by Charlie from UNITED KINGDOM | May. 08, 2019 01:51

0

0

Reply
I was wondering what kind of visa do you want to apply? If it's for tourism purpose, you need to submit your passport, application form, recent photo, temporary residence permit of Belarus, and roundtrip tickets and hotel bookings to the Chinese embassy.

For your HK trip, you don't need a visa actually if the stay is not more than 14 days, but keep in mind that you need to make a pre-arrival registration at the HK Immigration website.
Asked by Vincent from CHINA | Aug. 13, 2013 21:29

Reply
Documents required to apply for L visa in Chinese Embassy in Belarus
my friend is Belarus citizen, she wants to come China for traveling, i want to ask what kind of documents she needs to prepare, thank you very much.
Answers (3)
Answered by Stella from USA | Aug. 14, 2013 04:15

0

1

Reply
For tourist purpose, the round-trip air ticket and hotel bookings are required. Basic requirements should be her original passport and a copy of bio-data page, application form, and photo.
Answered by Vincent from CHINA | Aug. 14, 2013 19:34

0

0

Reply
thank you for your reply and i have made phone call to the Chinese Embassy in Belarus, the officer tole me that i should prepare an Invitation Letter from China tour agency, i am really confused about this.
Answered by Stella from USA | Aug. 15, 2013 03:51

0

0

Reply
As I know, invitation letter from a travel agency can be replaced by flight ticket and hotel bookings. If your friend will stay in your place, I think it is necessary for you to send her an invitation letter.
Asked by Gianluca from ITALY | Feb. 19, 2013 12:45

Reply
Belarussian citizen can enter China without a visa?
A friend of mine who studies at the University in Italy. I am italian and together with this belarussian friend of mine would like to go for 15 days for tourism purpose.
Answers (1)
Answered by Stanley | Feb. 20, 2013 02:48

0

0

Reply
You all need visa actually.
Asked by Sameed Uddin from INDIA | Dec. 27, 2012 14:05

Reply
My Girlfriend lives in Minsk ,i want to call her to live with me, as well as work in mainland PRC?
can you give me details ,how much will visa costs & what else do i need of her documents
Answers (1)
Answered by Andy | Dec. 28, 2012 03:06

0

0

Reply
Hi, because you are not married yet, you can not invite her. But if she will work there, the best way is to find a position first, then apply for a work Z directly.
Asked by ramnik | Nov. 01, 2012 23:58

Reply
How long does it take for a Belarus passport holder to visit friend living & working in your country?
Answers (1)
Answered by Fiona | Nov. 02, 2012 03:35

0

0

Reply
You need to apply for a L for this purpose. The processing at the embassy is 4 working days.