China Embassy in Bulgaria

Visa Application Form of PRC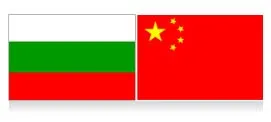 Ambassador: Mr. Wei Jinghua
Address: Street Alexander Von Humboldt 7, Sofia 1113, Republic of Bulgaria
Tel: +359-2-9733910
Fax: +359-2-9711081
Email: chnemb_bg@live.cn

Consular Office of Chinese Embassy in Bulgaria
Tel: +359-2-9733851 (in Bulgarian language); +359-2-9733851 (in English language)
Fax: +359-2-9711081
Email: consulate_bgr@mfa.gov.cn
Fee
Bulgarian citizens are exempt from visa fees according to the Agreement between them. It regularly takes 7-10 working days for issuance, so applicants need submit application at least one week before their departure.
| Type | Third Country Citizen | USA Citizen |
| --- | --- | --- |
| Single Entry valid for 3 months | USD 40 | USD 140 |
| Duble Entry valid for 6 months | USD 60 | USD 140 |
| Multiple Entry valid for 6 months | USD 80 | USD 140 |
| Multiple Entry valid for 1 year | USD 120 | USD 140 |
In addition, Chinese visa is free of charge for foreign citizens from Albania, Maldives, Pakistan, Micronesia, Montenegro, Bosnia and Herzegovina, Serbia (Production cost is $ 3), and Belarus (Only for children up to 16 years old).
Visa Exemption to Hong Kong
Citizens of the Republic of Bulgaria are exempted from the requirements for entry into or transit through Hong Kong for a period of stay up to 90 days per period of six months.
Important Notice about Application
Basic Requirements:
1. The original passport or a travel document valid for at least 6 months.
2. A application form, one recent 2-inch, bareheaded and full-faced passport photo, attached to the application form.
In addition to providing the above-mentioned documents, an applicant is also required to answer relevant questions and provide following documents according to different types:
L for Tourism/Family Visit: for tourists, applicants shall evidence their financial capability of covering the travelling expenses, and when necessary, provide the air, train or ship tickets to the heading country/region after leaving. For visiting relatives, applicants are required to provide invitation letter from their relatives.
F for Business/Training/Lecture/Scientific-Technological and Cultural Exchanges, or Study (less than 6 months): the invitation letter from the inviting unit or the notification letter/telegram from the authorized unit is required.
X for Study: Application Form for Overseas Students (JW201 Form or JW202 Form), Admission Notice and Physical Examination Record for Foreigners are required.
Z for Work/Employment: the Employment License of the PRC for Foreigners and a notification letter/telegram issued by an authorized organization or company are required.
G for Transit: valid visas and on-going tickets to the heading countries/regions are required.

Please contact Embassy of Bulgaria in PRC if Bulgarians are in distress there.

China Tour from Sofia Bulgaria

Related Chinese Embassies in Europe: Croatia, Cyprus, Czech Republic
- Last modified on Jan. 07, 2019 -
Questions & Answers on China Embassy in Bulgaria
Asked by Alina from BULGARIA | Jan. 07, 2019 02:52

Reply
Greetings.What type of Visa do I need?
I am Bulgarian citizen who will travel to Shanghai by plain to join a ship as a family member to a crew member. I will sail with the ship from Shanghai to Tianjin and then to Japan. The ship will not return to China anymore. What type of entry permit do I require to enter China by plain and then leave China by ship? Thank you.
Alina from Bulgaria
Answers (1)
Answered by Samantha from DENMARK | Jan. 07, 2019 19:12

0

0

Reply
You can apply for tourist L type or transit G type for that.
Asked by TP from BULGARIA | Nov. 30, 2018 17:20

Reply
Bulgarian citizen traveling to Hong Kong for ~ 30 hours
Hello,

I am a Bulgarian citizen,living in the US, traveling to Hong Kong but staying for less than 36 hours for sightseeing and tourism. Do I need to obtain a visa?

Thank you.
Answers (1)
Answered by Swan from SAN MARINO | Dec. 03, 2018 11:40

0

0

Reply
You can enjoy free entry to HK for a stay of not more than 90 days. No visa will be needed.
Asked by Marina Ivanova from BULGARIA | Nov. 19, 2018 00:50

Reply
Hi, I am Bulgarian citizen traveling from USA to Thailand, I have 21 hours layover in Shanghai
Hi, I am Bulgarian citizen traveling from USA to Thailand, I have 21 hours layover in Shanghai in both directions and I would like to see the city during my layover. Do I need to apply for Chinese Visa in order to walk around the city in these 21 hours?
Answers (1)
Answered by Emma from THAILAND | Nov. 20, 2018 17:07

0

0

Reply
You can get the 24h twov in Shanghai. If you have hotel reservation, you can leave the airport to explore the city without visa.
Asked by Nenov | Aug. 17, 2017 12:33

Reply
To apply for a tourist L type in the USA as a Bulgarian citizen?
I am a Bulgarian + USA citizen living in US.Can I apply for a L type in USA with my Bulg. passport?
Answers (1)
Answered by Salvatore from USA | Aug. 17, 2017 21:04

1

0

Reply
Nenov, it's possible for you to do that. Just try it!
Asked by Haneska from USA | Aug. 06, 2017 05:37

Reply
Hello, I am a US citizen, non-resident in Bulgaria staying in Bulgaria the past 60 days.
I applied an application in Bulgaria to attend a University in China. Am I able to obtain a China student visa in Bulgaria or do I need to go back to US?
Answers (1)
Answered by Klaus from DENMARK | Aug. 07, 2017 02:19

0

0

Reply
Haneska, you can try to make the application in Bulgaria. If it cannot work, you can go back to US for that.