China Embassy in Croatia

Visa Application Form of PRC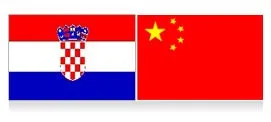 Ambassador: Ms. Deng Ying
Address: Mlinovi 132 10000, Zagreb
Tel: +385-1-4637011
Fax: +385-1-4637012
Email: e.c.office.chn@zg.htnet.hr
Website: http://hr.china-embassy.org/eng/
Consular Office of Chinese Embassy in Croatia
Tel: +385-1-4693002
Office Hours: Tuesday and Thursday (except holidays)
09:00 - 12:00 for submission only
14:30 - 15:30 for collection only
Requirments For Applying Tourist Visa (L)
1. The original passport with at least 2 blank pages and 6-month validity.
2. The Order of roundtrip Air Ticket.
3. One properly completed Application Form.
4. One recent passport photo (48mm X 33mm) attached on the Application Form.
5. The citizens of other countries in Croatia should offer the Croatian Resident Permit.
6. For applicants who will go to Tibet for a tour, they should get the Tibet Travel Permit issued by Tibet Tourism Bureau and then apply for L. (Tibet Tourism Bureau: Tel: +86-891-6834313; Fax: +86-891-8634632)



Note: The following applicants with passports valid for at least 12 months may apply for multi-entry L for 12 months:
1) Applicant with house property certificate to prove that he or she has house property in China;
2) Applicant with a record of multi-entry tourist L.
Fees
Regular Fee per Person
| Types | Croatian Citizens | American Citizens | Citizens of Other Countries |
| --- | --- | --- | --- |
| Single-Entry | HRK 180 | HRK 770 | HRK 190 |
| Double-Entry | HRK 260 | HRK 770 | HRK 280 |
| Multi-Entry with 6-month Validity | HRK 350 | HRK 770 | HRK 500 |
| Multi-Entry with 12-month Validity | HRK 630 | HRK 770 | HRK 700 |
| Group Type | HRK 140 | HRK 660 | N/A |
Expedited Service Fee per Person
The regular processing time is a week. For example, if you submitt on Tuesday, you may pick it up next Tuesday (if not a holiday). For urgent cases, expedited service is available, and the application should be submitted before 12:00. Generally, the same day rush one can be picked up about 14:30. Moreover, additional fees will be paid as following:
| | |
| --- | --- |
| 1 working day processing | HRK 200 |
| 3 working days processing | HRK 100 |

Note:
1. No application can be done through mail, email, internet, or any express delivery service such as UPS, FedEx, etc. All application should be submitted and picked up by the applicant or someone else entrusted.
2. Applicant or someone else entrusted can pick up the passport by submitting the Pickup Form. So, please make sure to keep the form in a safe place.

Please contact Embassy of Croatia in China if Croatians are in distress there.



Related China Embassies in Europe: Cyprus, Czech Republic, Denmark
- Last modified on Dec. 28, 2018 -
Questions & Answers on China Embassy in Croatia
Asked by senka curavic from CROATIA | Dec. 28, 2018 03:12

Reply
I have croatian passport and I will join my husband on the ship to stay on board for one month.
I get on the ship in Honk Kong, but they are going to chinese ports too, so I am domanding which visa do I need, and what documents I have to supply for getting it.
Answers (1)
Answered by Bishop from THAILAND | Dec. 28, 2018 19:02

0

0

Reply
You can apply for tourist L type for visiting mainland China. You need to provide a filled-out application form affixed with a passport-style photo, your passport and its photocopy, round trip air tickets and hotel reservation. as well as others.
Asked by Valentin from CROATIA | Dec. 20, 2018 01:27

Reply
Year long multiple visa
Hi, I have a Croatian passport and already had multiple visas to China in the passport. I want to apply for a year long multiple tourist L to travel around, is that possible to get in the Zagreb application office?
Thanks
Answers (1)
Answered by May from FRANCE | Dec. 20, 2018 18:17

0

0

Reply
You can have a try. But I cannot guarantee that you can get a multiple entries visa.
Asked by Marina from CROATIA | Dec. 10, 2018 22:32

Reply
transit + 1 entry
Hi, I have a Croatian passport and will be traveling to Beijing to transfer the next day to Tianjin airport for a flight to South Korea. I have one more entry into China but I don't want to use it on the way to South Korea because I will be coming back to China and plan on staying longer. Can I enter China on transit as I will be leaving to South Korea the following day and when I come back from South Korea use my 1 entry visa? I should also mention that I will return from South Korea 1 day before my Chinese entry permit expires but I was told I can still stay past the expiration day as long as I don't go over my days of stay...is this correct? Thank you!
Answers (1)
Answered by Jule from UNITED KINGDOM | Dec. 10, 2018 22:56

0

0

Reply
You can use the free transit for the trip Croatia-Beijing-Tianjin-South Korea. You should tell the consular officers at the immigration inspection counter that you want to use the free transit this time. In this case, you can save the visa for your next entry to China.
Asked by J Lane from AUSTRALIA | Nov. 08, 2018 01:04

Reply
Australian applying in Croatia
I am an Australian. Just travelling Europe. Simply a tourist in Zagreb. I want to know if I can get Chinese visa at the application centre here?

Will they accept the fact I am not in my home country?

I have all the documents and paperwork.
Answers (1)
Answered by Tina from UKRAINE | Nov. 08, 2018 17:00

0

0

Reply
If you have valid residence permit, you can try to apply from the Chinese embassy or consulate general in that country.