China Embassy in Croatia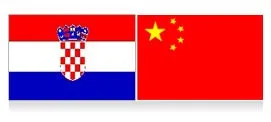 Ambassador: Ms. Xu Erwen
Address: Mlinovi 132 10000, Zagreb
Tel: +385-1-4637011
Fax: +385-1-4637012
Email: veleposlanstov.nr.kine1@zg.t-com.hr
Website: http://hr.china-embassy.org/eng/

Consular Office of Chinese Embassy in Croatia
Tel: +385-1-4693002
Office Hours: Tuesday and Thursday (except holidays)
09:00 - 12:00 for submission only
14:30 - 15:30 for collection only

Requirments For Applying Tourist Visa (L)
1. The original passport with at least 2 blank pages and 6-month validity.
2. The Order of roundtrip Air Ticket.
3. One properly completed Application Form.
4. One recent passport photo (48mm X 33mm) attached on the Application Form.
5. The citizens of other countries in Croatia should offer the Croatian Resident Permit.
6. For applicants who will go to Tibet for a tour, they should get the Tibet Travel Permit issued by Tibet Tourism Bureau and then apply for L. (Tibet Tourism Bureau: Tel: +86-891-6834313; Fax: +86-891-8634632)



Note: The following applicants with passports valid for at least 12 months may apply for multi-entry L for 12 months:
1) Applicant with house property certificate to prove that he or she has house property in China;
2) Applicant with a record of multi-entry tourist L.

Fees
Regular Fee per Person
| Types | Croatian Citizens | American Citizens | Citizens of Other Countries |
| --- | --- | --- | --- |
| Single-Entry | HRK 180 | HRK 770 | HRK 190 |
| Double-Entry | HRK 260 | HRK 770 | HRK 280 |
| Multi-Entry with 6-month Validity | HRK 350 | HRK 770 | HRK 500 |
| Multi-Entry with 12-month Validity | HRK 630 | HRK 770 | HRK 700 |
| Group Type | HRK 140 | HRK 660 | N/A |
Expedited Service Fee per Person
The regular processing time is a week. For example, if you submitt on Tuesday, you may pick it up next Tuesday (if not a holiday). For urgent cases, expedited service is available, and the application should be submitted before 12:00. Generally, the same day rush one can be picked up about 14:30. Moreover, additional fees will be paid as following:
| | |
| --- | --- |
| 1 working day processing | HRK 200 |
| 3 working days processing | HRK 100 |

Note:
1. No application can be done through mail, email, internet, or any express delivery service such as UPS, FedEx, etc. All application should be submitted and picked up by the applicant or someone else entrusted.
2. Applicant or someone else entrusted can pick up the passport by submitting the Pickup Form. So, please make sure to keep the form in a safe place.

Please contact Embassy of Croatia in China if Croatians are in distress there.



Related China Embassies in Europe: Cyprus, Czech Republic, Denmark
- Last updated on May. 05, 2023 by Brenda Lian -
Questions & Answers on China Embassy in Croatia
Asked by Erin Wilkerson from AMERICAN LIVING IN CROATIA | May. 02, 2023 06:34

Reply
Visa question for Work Authorization and Admittance into China for US citizens living in Croatia
Hello. My family is planning a move to China this summer. My husband has already been working remotely for a Chinese company for almost a year. We are US citizens living in Croatia since last summer. We are here legally as our residence papers are in process, but yet to have final approval. I know we need to have the consulates back home authenticate our documents, but may we do our final interviews to be allowed entrance into China from the Zagreb consulate?
Answers (1)
Answered by Jeremy | May. 05, 2023 18:12

0

0

Reply
It is suggested to apply for your visa just in USA after your documents are authenticated as the Zagreb consulate may not accept your application.
Asked by Annie from CANADA | Aug. 30, 2019 09:42

Reply
Applying for Chinese Tourist Visa (L) in Croatia when you are a Canadian Citizen
Hi, I will be traveling to Croatia for 2 weeks for work. Due to time constraints, I would like to apply for an expedited chinese tourist visa in Zagreb. However, I am a Canadian citizen with a Canadian passport. Can I still apply for a visa there?
Answers (2)
Answered by Harrison from CANADA | Sep. 01, 2019 19:59

0

0

Reply
yes, you can apply in Zagreb.
Answered by Annie from CANADA | Sep. 02, 2019 03:11

0

0

Reply
Thanks for your feedback. However, I'm confused about this requirement "5. The citizens of other countries in Croatia should offer the Croatian Resident Permit."

I'm in Croatia for a business trip, but I don't have any specific permit to verify this.
Asked by Jane from CROATIA | Aug. 19, 2019 19:10

Reply
Travelling from Canada with Croatian passport
Hello, I'm travelling from Toronto, Canada where I am a temporary resident. I am Croat and I have a Croatian passport. I would be visiting Shanghai for a couple of days. Do I need a visa? Do I apply here in Toronto?
Thank you in advance
Answers (2)
Answered by Eddie from UNITED KINGDOM | Aug. 20, 2019 19:29

0

0

Reply
If your travel plan meet the requirements of 144-hour visa-free transit, you won't need a visa. If not, you can apply for a tourist visa at China Visa Application Service Center in Toronto.
Answered by Jane from CROATIA | Aug. 22, 2019 04:17

0

0

Reply
Thank you
Asked by Criatiano from CROATIA | Jul. 29, 2019 06:32

Reply
Brazilian in Croatia.
Good afternoon,
The chinese tourist visa (L) for Brazilian citizens is valid for up to 5 years. It also allows multiple entries into the country for stays of up to 90 days each. I can still extend my trip for another 90 days (totaling 180), every 12 months from the date of first entry.
I still have all this benefits when I apply for VISA in at the Chinese Embassy in Croatia?
Answers (1)
Answered by Elinor from USA | Jul. 30, 2019 18:26

0

0

Reply
Dear, you may mean that every 6 months from the date of the first entry. Plus, it is possible for you to enjoy all the benefits.
Asked by Andrea Babić from HRVATSKA | Jul. 23, 2019 02:25

Reply
I'm traveling to an exhibition in Shangai, duration 5 days. I will arrive and Shangai airports.
I'm traveling from Croatia to an exhibition in Shangai, duration 5 days. I will arrive and Shangai airports. I have Croatian passport. Do I need visa?
Answers (1)
Answered by Nancy from USA | Jul. 23, 2019 18:53

0

0

Reply
Dear, if you leave Shanghai for the third country or region, you can enjoy 144h visa exemption transit i Shanghai; if you go back to Croatia from Shanghai directly, you need to apply for visa in advance.