China Embassy in Croatia

Visa Application Form of PRC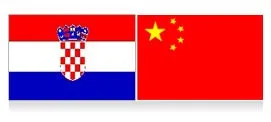 Ambassador: Ms. Deng Ying
Address: Mlinovi 132 10000, Zagreb
Tel: +385-1-4637011
Fax: +385-1-4637012
Email: e.c.office.chn@zg.htnet.hr
Website: http://hr.china-embassy.org/eng/
Consular Office of Chinese Embassy in Croatia
Tel: +385-1-4693002
Office Hours: Tuesday and Thursday (except holidays)
09:00 - 12:00 for submission only
14:30 - 15:30 for collection only
Requirments For Applying Tourist Visa (L)
1. The original passport with at least 2 blank pages and 6-month validity.
2. The Order of roundtrip Air Ticket.
3. One properly completed Application Form.
4. One recent passport photo (48mm X 33mm) attached on the Application Form.
5. The citizens of other countries in Croatia should offer the Croatian Resident Permit.
6. For applicants who will go to Tibet for a tour, they should get the Tibet Travel Permit issued by Tibet Tourism Bureau and then apply for L. (Tibet Tourism Bureau: Tel: +86-891-6834313; Fax: +86-891-8634632)



Note: The following applicants with passports valid for at least 12 months may apply for multi-entry L for 12 months:
1) Applicant with house property certificate to prove that he or she has house property in China;
2) Applicant with a record of multi-entry tourist L.
Fees
Regular Fee per Person
| Types | Croatian Citizens | American Citizens | Citizens of Other Countries |
| --- | --- | --- | --- |
| Single-Entry | HRK 180 | HRK 770 | HRK 190 |
| Double-Entry | HRK 260 | HRK 770 | HRK 280 |
| Multi-Entry with 6-month Validity | HRK 350 | HRK 770 | HRK 500 |
| Multi-Entry with 12-month Validity | HRK 630 | HRK 770 | HRK 700 |
| Group Type | HRK 140 | HRK 660 | N/A |
Expedited Service Fee per Person
The regular processing time is a week. For example, if you submitt on Tuesday, you may pick it up next Tuesday (if not a holiday). For urgent cases, expedited service is available, and the application should be submitted before 12:00. Generally, the same day rush one can be picked up about 14:30. Moreover, additional fees will be paid as following:
| | |
| --- | --- |
| 1 working day processing | HRK 200 |
| 3 working days processing | HRK 100 |

Note:
1. No application can be done through mail, email, internet, or any express delivery service such as UPS, FedEx, etc. All application should be submitted and picked up by the applicant or someone else entrusted.
2. Applicant or someone else entrusted can pick up the passport by submitting the Pickup Form. So, please make sure to keep the form in a safe place.

Please contact Embassy of Croatia in China if Croatians are in distress there.



Related China Embassies in Europe: Cyprus, Czech Republic, Denmark
- Last modified on Nov. 08, 2018 -
Questions & Answers on China Embassy in Croatia
Asked by J Lane from AUSTRALIA | Nov. 08, 2018 01:04

Reply
Australian applying in Croatia
I am an Australian. Just travelling Europe. Simply a tourist in Zagreb. I want to know if I can get Chinese visa at the application centre here?

Will they accept the fact I am not in my home country?

I have all the documents and paperwork.
Answers (1)
Answered by Tina from UKRAINE | Nov. 08, 2018 17:00

0

0

Reply
If you have valid residence permit, you can try to apply from the Chinese embassy or consulate general in that country.
Asked by J.O. from CROATIA | Aug. 21, 2018 01:24

Reply
Visa for Beijing - PyongYang, transit?
I am traveling to North Korea, and need to pick up North Korean entry permit in Beijing Embassy of North Korea. So I have to arrive to Beijing, stay max 2 nights at the Hotel in Beijing, pick up North Korean entry permit, and go to North Korea from Beijing Airport (max 2,5 days in Beijing). Do I need China's Visa for 2 days staying in Beijing? Also, on the way back, I don't need to leave International zone at the Beijing Airport to go straight to Europe. Do I need any other confirmation from the China Embassy if it is under transit rules?
Answers (1)
Answered by Kevin from UK | Aug. 21, 2018 02:33

0

0

Reply
If you would travel like Croatia-Beijing for 2 days-PyongYang, you don't need a Chinese visa for that trip because you are eligible for 144h twov in Beijing.
Asked by Luka from CROATIA | Jul. 16, 2018 21:37

Reply
Hi I am about to get job in china as a soccer coach in academy.
I holding UEFA-B CERTIFICATE,for which visa I need to apply if I get that particular job.
Regards
Luka
Answers (1)
Answered by Varghese | Jul. 17, 2018 00:12

0

0

Reply
If you want to work in mainland China, you should apply for a work Z type beforehand. First, prepare the required documents including passport and the copy, the filled-out application form, a passport-style photo, work permit from your employer. Then, submit the application to the China embassy to apply for it. Just for reference.
Asked by Damir from CROATIA | May. 14, 2018 14:36

Reply
Bussines trip to Beijing
I will go to business trip to Beijing for 3 days? Do I need a visa. I have croatian passport.
Answers (1)
Answered by Paul from UK | May. 15, 2018 02:17

0

0

Reply
If you are traveling Country A - Beijing (3 days) - Country B then you don't need to apply for a visa for you can enjoy 144 hr free transit in there. Otherwise, you need to apply for a business M type for that trip beforehand.