China Embassy in Equatorial Guinea

Visa Application Form of PRC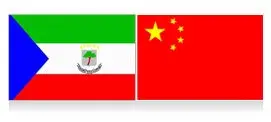 Ambassador: Mr. Zhao Hongsheng
Address: Carretera Aeropuerto, Malabo, Equatorial Guinea
Mailing Address: P. O. Box 44, Malabo, Equatorial Guinea
Tel: +240-333093505
Fax: +240-333092381
Email: chinaemb_gq@mfa.gov.cn
Office Hours: 09:00-13:00, 15:30-17:30 from Mon. to Fri. (except holidays)
Office Hours of Visa Office: 09:00-11:00 on Monday, Wednesday & Friday (except holidays)
Consular Districts: Except for four provinces of Litoral, Centro Sur, Kie-Ntem, and Wele-Nzas
Economic & Commercial Counselor's Office of Chinese Embassy in Equatorial Guinea
Mailing Address: P.O. Box 873, Malabo
Email: gq@mofcom.gvo.cn
Tel: +240-333091044, 333093440
Fax: +240-333093459
Consulate-General of the PRC in Bata
Consul General: Mr. Gu Jiafeng
Address: Avenida Aeropuerto (frente al Hotel Media Luna), Asonga, Bata
Tel: +240-666016166
Fax: +240-666699501
Email: chinaconsul_bt_gq@mfa.gov.cn
Office Hours of Visa Office: 09:00-11:00 on Monday, Wednesday & Friday (except holidays)
Consular Districts: Litoral Province, Centro Sur Province, Kie-Ntem Province, and Wele-Nzas Province

Brief Intro
Lying in the west-central region of Africa off the sea, Equatorial Guinea is made up of its land territory and five volcanic islands. It enjoys the equatorial rainforest climate, and the annual average temperature reaches 25 ℃ (77℉). It gets average 3,000 millimeters (about 118 inches) of rain of a year, being one of the richest in Africa. May to December is the rainy season and January to April is the dry season.
Neighboring countries: Cameroon, Gabon
Land Area: about 28,051 square kilometers (10,831 square miles)
Capital: Malabo
Time: It is one hour earlier than GMT and 7 hours later than Beijing Time.
Official Language: Spanish, French
Major Religions: Roman Catholic
Currency: centimes, CFA franc



Public Holidays:
National Day (October 12)
New Year's Day (January 1)
Christmas (December 25)
Freedom Putsch Day (August 3)



Notices for Chinese Going to Equatorial Guinea
1. Visa-free access is granted between China and Equatorial Guinea for people with diplomatic, service and official passports. For an ordinary passport, visa is still needed.
2. Registration card should be filled and International Certification of Vaccination should be shown when enter the country. The custom makes open-package inspection, except for packages of diplomats.
3. People with a large amount of cash should make declarations to the customs. Try to avoid taking so many cashes.
4. Medicals to treat malaria and typhoid are suggested to take with.
5. Roads and waterways are the principal means of transportation among cities. Taxi is the main force of inner city transportation. Beijing has flights to the country through Paris.



Please contact Embassy of Equatorial Guinea in China if citizens of Equatorial Guinea are in distress there.



Related China Embassies in Africa: State of Eritrea, Ethiopia, Gabon
- Last modified on Sep. 19, 2018 -
Questions & Answers on China Embassy in Equatorial Guinea
Asked by fernando from EQUATORIAL GUINEA | Jun. 10, 2018 06:16

Reply
can I visit China for one week with a tourist visa without a problem?
I am from equatorial guinea currently studying in the Philippines,
Answers (1)
Answered by Alva from UK | Jun. 11, 2018 03:01

0

0

Reply
Hi, if you can get a valid Chinese tourist L type from the embassy in there, you can visit China for one week then. Just give it a try.
Asked by alan from EQUATORIAL GUINEA | Feb. 16, 2018 02:08

Reply
can an equatorial guinean 14 day visa entry be renewed
am an equatorial guinean can i renew my 14 day entry visa to china after it expires? cos i thought i would be staying for less than 14 days but now i think i may stay for a month
Answers (1)
Answered by Kenny from UKRAINE | Feb. 22, 2018 03:01

0

0

Reply
Hi, maybe you can try to apply for an extension 7 days earlier before the visa expires at the exit and entry administration of the local PSB within China. Just give it a try.
Asked by KWOK Yim Fong from HONG KONG | Apr. 28, 2015 02:24

Reply
Visa requirement for HKSAR passport holders coming to Equatorial Guinea (1 week)
Are any entry permit required for HKSAR (Hong Kong) passport holders coming for short visit to Equatorial Guinea ?
Answers (1)
Answered by Candy from UNITED KINGDOM | Apr. 28, 2015 03:10

1

0

Reply
As far as I know, it is required.
Asked by Makensi from GHANA | Jan. 30, 2015 06:08

Reply
Applying student visa in Ghana
I am an equatorial Guinean but I'm studying in ghana,I went to the China embassy in Accra and I was told to go to my country for my X type,I want to know if all the police and court documents I got in ghana will be valid or useful to me in the China embassin Malabo to obtain my X type.
Answers (1)
Answered by Melinda from HUNGARY | Jan. 31, 2015 02:25

0

0

Reply
It sounds strange. You study i Ghana so that you must have a valid resident permit for your study, right? If so, you should be able to apply in Ghana. Anyway, if the embassy told you that you should apply in your own country, then you should get back to apply in your own country.
As for the documents, I think you should confirm with Chinese embassy in your country because they deal with your application.
Tel: 00240-333093505
Email: CHINAEMB_GQ

MFA.GOV.CN