China Embassy in Latvia

Visa Application Form of PRC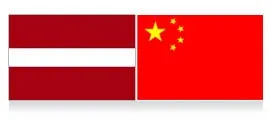 Ambassador: Mr. Liang Jianquan
Address: 5 Ganibu Dambis iela, Riga, LV 1045, Latvia
Tel: Switch Board +37-1-67357023/67357024
through local operator during 09:00 - 12:00, and 14:00 - 17: 00 on working days
Fax: +37-1-67357025/67323263
Email: chinaemb_lv@mfa.gov.cn

Consular Office of Chinese Embassy in Latvia
Address: 5 Ganibu Dambis Street, Riga, LV 1045, Latvia
Tel: +37-1-67509127/67509123
Fax: +37-1-67357025/67357024
Office Hours:
Monday & Friday: 09:00-12:00
Wednesday: 14:30-16:30
Note: The consulate office will be closed during holidays.

Transportation to Consular Office of Chinese Embassy
You can reach the Consular Office of Chinese Embassy by bus No. 1 and No. 19, by trams No. 5 and No. 9, or by bus No. 2 and No. 24. Please get off at Petersalas Iela Stop for city-bound direction and at Ganibu Dambis Iela Stop for an opposite direction of the city, then walk along the street about 200 meters northeast.
Brief Intro
Latvia is situated in the west region of East European Plain, neighboring the Baltic Sea to its west. There are many lakes and swamps. Climatic features intermediate between Oceanic and continental climates.
Neighboring Countries: Estonia, Russia, Lithuania, Belarus
Land Area: about 62,050 square kilometers (23,958 square miles)
Capital: Riga
Time: It is 2 hours later than GMT and 10 hours later than Beijing Time.
Official Language: Latvian (More than 95% of the residents can understand Russian and English is also used.)
Major Religions: Roman Catholic and Russian Orthodox
Currency: santimi, lat
Important Holidays
New Year's Day (January 1), Easter (late March or early April), Labor Day (May 1), Mother's Day (the second Sunday in May), Summer Solstice (June 23-24), Independence Day (November 18), Christmas (December 25), New Year's Eve (December 31)
Fees
Regular Fee per Person
Types
Latvian Citizens
American Citizens
Third Country Citizens
Single-Entry
EUR 60
EUR 105
EUR 30
Double-Entry
EUR 60
EUR 105
EUR 45
Multi-Entry with 6-month Validity
EUR 60
EUR 105
EUR 60
Multi-Entry with 12-month Validity
EUR 60
EUR 105
EUR 90
Group Visa
EUR 48
EUR 88
EUR 24 (Single Entry)
EUR 36 (Double Entry)
Expedited Service Fee per Person
The regular processing time is 5 working days. For urgent cases, the expedited service is available. Moreover, additional fees will be paid as following:
| | |
| --- | --- |
| Next working day processing (Please submit application before 12:00) | EUR 30 |
| Third working day processing | EUR 20 |
Note:
1. All payments needs to be made only by Euros cash.
2. Group one is for tourism groups (no less than 5 people) organized by legally registered Chinese travel agencies.
Notices for Chinese Going to Latvia
1. Latvia has been a member of the Schengen visa area since December 21, 2007. Unless otherwise specified, people with Latvian visa can travel freely in all the 24 member countries of Schengen countries, including Austria, Belgium, Czech Republic, Denmark, Estonia, Finland and many others in Europe.
Schengen business/private/family visa fee: CNY650

2. With valid visa, foreign people can make a stay at most for 90 days and more than 90 days are allowed with a long-term visa/residence permit. The Embassy will make the decision to issue visa 7 days later after receiving all the needed documents. It will be longer (30 days) if some info needs to be renewed.



Please contact Embassy of Latvia in PRC if Latvians are in distress there.



Related China Embassies in Europe: Vilnius, Lithuania, Luxembourg, Macedonia
- Last modified on Oct. 29, 2020 -
Questions & Answers on China Embassy in Latvia
Asked by TCP from LATVIA | Apr. 02, 2016 05:21

Reply
After coming back from Vacation in China on tourist visa, how long until I can get another one?
I was wondering if it is possible to, almost, live in china on tourist visa by living there for 30 days (or longer if tourist L type allows) and then going back to Latvia and applying for another Tourist L type to PRC and going back for 30 days. Rinse and repeat.

I understand there would be some downtime in between until the new visa is made, but I'd like to know if this is possible.

Please clarify the possibility of this and the amount of time it would take to get things done in between the visits.
Answers (3)
Answered by Lily from MALAYSIA | Apr. 05, 2016 20:26

0

0

Reply
Hi there! You can possibly do that, but you shouldn't do that frequently. There is no exact time gap between your first apply and second apply.
In my opinion, you can try to apply for a tourist L type with multiple entries for 6 months or for a year which will be more convenient.
Answered by TCP from LATVIA | Apr. 06, 2016 04:07

0

0

Reply
Thank you for your reply

However, as I understand, I qualify only for 3 month visa. Being from Latvia, which is a part of European Union.

I'm googling these things, but I get very contradicting information.

Under what circumstances I can stay in PRC for a year with tourist L type, and how easy or hard it would be for me to get this?

Please clarify
Regards
Answered by Lily from MALAYSIA | Apr. 06, 2016 04:12

0

0

Reply
Based on what I know, it's almost impossible to stay in PRC for a year with a tourist L type only. If you want to spend long time there, you need to apply for a long-term entry permit, like the student X type or work Z type.
Asked by Aleksandrs from DENMARK | Mar. 09, 2015 13:55

Reply
I am going on a business trip to China for 2 month - mid June to mid August.
Hi, I am Latvian citizen living and working in Denmark. I would like to stay there for another 3 weeks after that to travel around. All in all about 80 days.

I was informed by colleagues that I can stay at most 30 days per single visit, i.e. I will need to travel out and in again during my stay. I do have an invitation from our Chinese office for 2 x 1 month periods. What is the best for me to do?

1) Apply for a double-entry one? What should I then do to stay for another 3 weeks of traveling?
2) Apply for a multi-entry one? Do I then need another invitation from our Chinese office?

Where should I apply, in embassy in Denmark or in Latvia?
Thank you in advance,
Aleks
Answers (1)
Answered by Amanda from CANADA | Mar. 10, 2015 04:51

1

0

Reply
Alelsandrs, I think you had better first confirm with the embassy whether you can get a single entry one with a duration of two or three months. If it says no, you are suggested to apply for the double-entry one because the multiple-entry type is not that easy to obtain. After you enter China and your business affairs are handled, you can apply for an extension of your business F type or directly change it into a tourist L type one to travel around.

You can apply either in Denmark or in Latvia. If you apply in the CVASC center in Denmark, apart from the basic documents required, you should also provide the original and photocopy of your residence permit there.
Asked by Anna Kalniņš from LATVIA | Apr. 20, 2014 16:26

Reply
Questions about the application form
Hello, I will travel to China with one of my Chinese friend next month, and there are several questions about the application form I would like to ask in advance.

1) I'm going to travel with my Chinese friend, and I will stay in her home with her parents. So for the question "Major purpose of your visit", I'm not sure whether I should circle "Tourism" or "Short-term visit to Chinese citizen or foreigner with Chinese permanent residence status".

2) As I'm with my Chinese friend now in Europe, so I cannot ask her to write an invitation, and besides I should ask her parents to write it right? So for the question "Relationship with the applicant" in the category "Information of inviter in China", what shall I write down about this question? And it that possible to show the embassy the scanned version of the invitation or it must be the original one?
Thanks!
Answers (1)
Answered by Alex from UNITED KINGDOM | Apr. 21, 2014 22:58

0

0

Reply
You are right that you need an invitation letter issued by her parents. Generally, the invitation letter in the form of fax, photocopy or computer printout is ok for application, but the consular officer may require the original of the invitation letter if necessary. You can fill the form with the purpose of visit for tourism, and the relationship as friend.
Asked by Bruno Ozols from LATVIA | Apr. 12, 2014 11:15

Reply
Appointment of Visa Applying
Hello, I'm planning to apply my Chinese visa in the end of April, but I'm still not sure about the procedure. In the embassy website, there says that I don't need to make an appointment to hand in my documents, does that mean I only need to be there in the embassy in Riga at anytime (open time) I want to hand in my docs? And after my visa approved, do I need to be there personally, or I can ask one of my friends to pick up my passport for me?

Thank you for answering my questions!
Answers (1)
Answered by Oliver from PHILIPPINES | Apr. 13, 2014 04:48

0

0

Reply
Yes, you can hand in your documents during the opening hours and ask your friend to pick up your passport.
Asked by Bruno Ozols from LATVIA | Mar. 12, 2014 06:06

Reply
Round-trip ticket and hotel reservation for L application
Hi, it's me again. As I am going to stay in my friend's place, I couldn't provide the hotel reservation. Therefore what other documents do I need to use for apply?

Thanks!
Answers (1)
Answered by Lynn from UNITED KINGDOM | Mar. 13, 2014 02:16

0

0

Reply
If you will stay with your friend in his place, an invitation letter from your friend is required, which following details should be included:
(1) Information on the applicant (full name, gender, date of birth, etc.)
(2) Information on the planned visit (arrival and departure dates, place(s) to be visited, etc.)
(3) Information on the inviting individual (name, contact telephone number, address, signature of the inviting individual)