China Embassy in Mauritania

Visa Application Form of PRC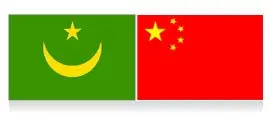 Ambassador: Mr. Wang Jian
Address: N°33 bis, ilot k Extention Secteur 1, Tevragh Zeina, Nouakchott, Mauritanie (P. O. Box 257)
Tel: +222-5252070 (duty phone), +222-6586502 (Counselor's mobile phone)
Fax: +222-5252462
Office Hours:
08:30-12:00 & 14:00-17:00 from Monday to Friday (except holidays)
Email: chinaemb_mr@mfa.gov.cn

Sections of Chinese Embassy in Mauritania
Sections
Information
Economic & Commercial Office
Counselor: Chen Junlin
Tel: +222-45252347
Fax: +222-45258634
Attache: Du Yifei
Tel: +222-45292881
Mailing Address: B.P.5534, Nouakchott, R.I de Mauritania
Email: mr@mofcom.gov.cn
Office Hours: 08:30-11:30, 14:00-17:00, Monday to Friday (except holidays)
Administrative Office
Tel: +222-45252070, 46586502
Political & Press Office
Tel: +222-45250104
Fax: +222-45252462

Brief Intro
Mauritania is located in the northern African, facing the Atlantic Ocean to the west. With 3/5 of its territory is made up of desert and semi-desert, it is characterized by tropical continental climate: high temperature and lack of rainfall. May to October is the rainy season. The annual average temperature is below 28℃ (about 82℉) in western coastal area and no above 30℃ (86℉) in the east.
Neighboring countries: Algeria, Mali, Senegal
Land Area: about 1,030,000 square kilometers (397,685 square miles)
Capital: Nouakchott
Time: It is the same as GMT and 8 hours later than Beijing Time.
Official Language: Arabic
Major Religions: Islam
Currency: khoum, ouguiya

Holidays:
New Year's Day (January 1), Islamic New Year, Labor Day (May 1), African Liberation Day (May 25), Birth and Ascension of Muhammad, Independence Day (November 28), Corban Festival

Working Hours:
08:00-16:00 from Sunday to Thursday (have a rest on Friday and Saturday)
Notes: Banks, shops and some large companies are still open in Saturday.

Notices for Chinese Going to Mauritania
1. Apply for a Mauritanian visa, you should provide valid passport, two copies of application form, 2 pieces of passport photos and invitation from Mauritanian entities. Usually you will get a single entry visa with a validity of 3 months. Transit visa allow you to stay for 3 days and some certain fare should be paid.
2. The full name of the country needs to be written: the Islamic Republic of Mauritania.
3. Following documents should be shown to the custom: valid passport and visa, disembarkation card, International certificate of Vaccination and declaration of the amount of cash.
4. You are allowed to take within US$3,000 while leaving the country.

Please contact Embassy of Mauritania in China if Mauritanian nationals have troubles there.



Related China Embassies in Africa: Mauritius, Morocco, Mozambique
- Last modified on Oct. 27, 2020 -
Questions & Answers on China Embassy in Mauritania
Asked by Elijah G. Gaye from LIBERIA | Mar. 03, 2016 02:32

Reply
Hey! Am Liberian refuge in Mauritania, I need China visa to go buy some goods
and send it to my country. What are the requirements to get it?
Answers (1)
Answered by Katherine from SWEDEN | Mar. 03, 2016 21:13

0

0

Reply
If you have a supplier in PRC, you can ask him/her to issue an invitation letter to you. You can apply for a business M type. The required documents include your passport and copy of its data page, the application form affixed with a bareheaded photo taken recently, your valid entry permit to Mauritania, the invitation letter from your supplier, as well as bank statement.

If you don't have a supplier in PRC, you can apply for a tourist L type and provide those documents containing the passport and its copy, the application and a passport-style photo, bank statement, round trip air tickets and hotel booking record, as well as an Invitation Letter of Duly Authorized Unit or a Confirmation Letter of Invitation issued by an authorized Chinese agency.

After that, submit the application to the embassy of PRC to apply for it.