China Embassy in Mauritius

Visa Application Form of PRC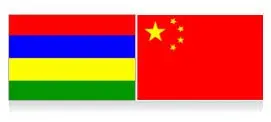 Ambassador: Mr. Lee Li
Address: Royal Road, Belle Rose, Rose Hill, Republic of Mauritius
Tel: +230-4549111, 4674600
Fax: +230-4646012, 4549111
Office Hours: 08:30-12:00, 14:30-17:00, Monday-Friday (except holidays)
Email: chinaemb_mu@mfa.gov.cn
Sections of Chinese Embassy in Mauritius
Sections
Information
Consular Office
Tel: +230-4674600 (3000)
Fax: +230-4645556
Office Hours: 09:00-11:30, Monday-Friday (except holidays)
Cultural Office
Address: Victor Hugo Road, Bell Village, Port Louis
Tel: +230-2088596, 2088547, 2088595
Fax: +230-2128727
Office Hours: 09:00-12:00, 14:00-16:30, Monday-Friday (except holidays)
Economic & Commercial Office
Address: Royal Road, Belle Rose, Port Louis
Tel: +230-4549113, 4662472
Fax: +230-4540362
Office Hours: 08:30-12:00, 14:30-17:00, Monday-Friday (except holidays)
Email: mu@mofcom.gov.cn
Chinese Visa for Mauritius Citizen
From 31 October 2013, citizens of Mauritius enjoy visa exemption to mainland China if they intend to stay no longer than 30 days. But the following documents are required:

1. Original passport with at least 6 months of remaining validity;
2. Round trip air ticket booking record;
3. Proof of a hotel reservation;
4. Sufficient funds

For those who intend to stay longer than 30 days in China, they should apply extension of stay to the exit/entry administration of public security organ (PSB) under the local people's government at or above the county level 7 days prior to the expiry of the duration. The accumulated length of extension shall not exceed 30 days.
However, citizens of Mauritius still need to apply for a visa in advance if they intend to study, work, reside or engage in media activities or for any purpose to be determined and agreed by PRC and Mauritius in the territory of China.
Besides, officials of or above the level of Permanent Secretary of the central government and officers of or above the rank of Deputy Commissioner of Police and Chief Executive Officers of the Government of Mauritius shall obtain the prior consent of the Chinese Government before entry to China for official purposes.



Holidays:
New Year (January 1-2), Chinese New Year (Lunar January 1), National Day (March 21), Labor Day (May 1)
Religious festivals (Id Al Fitr, end of Ramadan), Easter, Good Friday, Christmas (also the Hindu festival)



Please contact Embassy of Mauritius in China if citizens of Mauritius have difficulties there.



Related China Embassies in Africa: Morocco, Mozambique, Namibia
- Last modified on Oct. 09, 2019 -
Questions & Answers on China Embassy in Mauritius
Asked by RAMOO, MR NAVINDEO from MAURITIUS | Oct. 02, 2019 09:48

Reply
TRAVEL TO TIBET FOR PILGRIMAGE TO LAKE MANSAROVAR AND MOUNT KAILASH.
HELLO SIR I HOLD A MAURITIAN PASSPORT AND WISH TO GO TO TIBET FOR PILGRIMAGE PURPOSES TO LAKE MANSAROVAR AND MOUNT KAILASH. I WILL FIRST GO TO NEPAL AND AFTER OFFERING PRAYERS AT A TEMPLE IN KATMANDU I WILL JOIN A GROUP TOUR TO TIBET. WILL A VISA OBTAINED IN MAURITIUS ALLOW ME TO CROSS THE NEPAL-TIBET BORDER? PLEASE LET ME KNOW AS THIS WILL BE A ONCE IN A LIFETIME
PILGRIMAGE FOR ME. IT WILL TAKE ME LESS THAN 30 DAYS.
Answers (1)
Answered by Kevin from USA | Oct. 09, 2019 18:46

0

0

Reply
Except the visa, you need to get a Tibet Travel Permit, which should be obtained through a travel agency.
Asked by Kristin from MAURITIUS | Sep. 18, 2019 23:39

Reply
Mauritius passport, do I need a visa traveling from Indonesia to Beijing for 10days?
Hi I am Mauritius citizen, will plan to traveling to Beijing from Indonesia for 10 days,do I need to apply visa? Thanks for the information
Answers (1)
Answered by Ben from CHINA | Sep. 19, 2019 19:19

0

0

Reply
No, you don't need that. Just prepare some cash, return ticket, and your passport valid for at least three months.
Asked by Marie from FRANCE | Aug. 14, 2019 09:58

Reply
Hello there I have a mauritian and french passport but live in France.
I am going for 30 days in China, if I use my Mauritian passport, I won't need any visa right? Thanks for your response
Answers (1)
Answered by Ethan from USA | Aug. 15, 2019 00:00

0

0

Reply
Yes, if you use Mauritian passport, you can enjoy visa free. However, I doubt whether the French immigration will let you exit with the Mauritian passport.
Asked by Asha from MAURITIUS | Jul. 11, 2019 04:25

Reply
Permanent stay visa
I am a mauritian citizen married to a chinese citizen.I decide to go and live with him in china.What are the procedure to get a permanent visa.
Answers (1)
Answered by Yolanda from USA | Jul. 11, 2019 20:53

0

0

Reply
Asha, you may not apply for permanent residence permit, and you can apply for Q type now. After your marriage has lasted for five years and have lived in mainland China for five years in a row, it may be possible for you to apply for permanent residence permit.