Embassy of the People's Republic of China in the Republic of Mauritius

Visa Application Form of PRC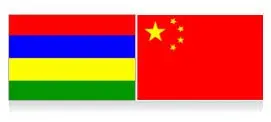 Ambassador: Mr. Lee Li
Address: Royal Road, Belle Rose, Rose Hill, Republic of Mauritius
Tel: +230-4549111, 4674600
Fax: +230-4646012, 4549111
Office Hours: 08:30-12:00, 14:30-17:00, Monday-Friday (except holidays)
Email: chinaemb_mu@mfa.gov.cn



Sections of Chinese Embassy in Mauritius
Sections
Information
Consular Office
Tel: +230-4674600 (3000)
Fax: +230-4645556
Office Hours: 09:00-11:30, Monday-Friday (except holidays)
Cultural Office
Address: Victor Hugo Road, Bell Village, Port Louis
Tel: +230-2088596, 2088547, 2088595
Fax: +230-2128727
Office Hours: 09:00-12:00, 14:00-16:30, Monday-Friday (except holidays)
Economic & Commercial Office
Address: Royal Road, Belle Rose, Port Louis
Tel: +230-4549113, 4662472
Fax: +230-4540362
Office Hours: 08:30-12:00, 14:30-17:00, Monday-Friday (except holidays)
Email: mu@mofcom.gov.cn

Notice about the Agreement on Mutual Visa Exemption between China and Mauritius.
From 31 October 2013, citizens of Mauritius enjoy visa exemption to mainland PRC if they intend to stay no longer than 30 days. But the following documents are required:

1. Original passport with at least 6 months of remaining validity;
2. Round trip air ticket booking record;
3. Proof of a hotel reservation;
4. Sufficient funds

For those who intend to stay longer than 30 days in China, they should apply extension of stay to the exit/entry administration of public security organ (PSB) under the local people's government at or above the county level 7 days prior to the expiry of the duration. The accumulated length of extension shall not exceed 30 days.
However, citizens of Mauritius still need to apply for a visa in advance if they intend to study, work, reside or engage in media activities or for any purpose to be determined and agreed by PRC and Mauritius in the territory of China.
Besides, officials of or above the level of Permanent Secretary of the central government and officers of or above the rank of Deputy Commissioner of Police and Chief Executive Officers of the Government of Mauritius shall obtain the prior consent of the Chinese Government before entry to China for official purposes.



Holidays:
New Year (January 1-2), Chinese Spring Festival (Lunar January 1), National Day (March 21), Labor Day (May 1)
Religious festivals (Id Al Fitr, end of Ramadan), Easter, Good Friday, Christmas (also the Hindu festival)



Please contact Embassy of Mauritius in China if citizens of Mauritius have difficulties there.



Related China Embassies in Africa: Morocco, Mozambique, Namibia