China Embassy in Montenegro

Visa Application Form of PRC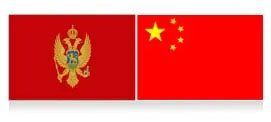 Ambassador: Mr. Cui Zhiwei
Address: Radosava Burića bb, 81000 Podgorica, Montenegro
Tel: +382-20-609275
Fax: +382-20-609296
Email: chinaemb_me@mfa.gov.cn; chinaemb_me@hotmail.com
Political Office of Chinese Embassy in Montenegro
Tel: +382-20-609080 Fax: +382-20-609081
Administrative Office
Tel: +382-20-609275 Fax: +382-20-609275
Consular Office
Tel: +382-20-609276 Fax: +382-20-609275
General Introduction of the Republic of Montenegro
Currency: euro
Population: 620,000
Area: 13,800 square kilometers
Major Religion: Orthodox Church
Official Language: Montenegro Language
Chief of State: President Filip Vujanovic



Geography: Montenegro is located in the north central part of the European Balkans, and in the east coast of the Adriatic Sea. It is bordered to the northeast by Serbia; to the southeast by Albania; to the northwest by Bosnia-Herzegovina and to the west by Croatia.



Climate: It is Mediterranean climate along the coast and it is temperate continental climate in other regions. The average temperature of January is minus one degree Celsius, 28 degrees Celsius in July and the annual mean temperature is 13.5 degrees Celsius.



Economy: Affected by the turbulence and sanctions, the economy develops very slowly. With the improvement of foreign relations with other countries and the measures of economic reform, the economy resumed growth. The per-capital GDP in the year of 2005 reaches 2,635 euros.



External Relations: The government takes the joining to European Union as the strategic objective, and pursues a positive and pragmatic foreign policy.



Parties: There are three big parties in the country: Montenegro Socialist Democratic Party, Montenegro Socialist People's Party and Montenegro Society Democratic Party.



Related China Embassies in Europe: Netherlands, Norway, Poland
---
Selected Questions and Answers:

Asked by Mr. Omid
Hi, I am an Iranian passport holder and I wanna go to Macau do I need visa? Is it possible issuing VOA at the Macau airport?

Answered by Ms. Eva
Yes, citizens of Montenegro are visa free to Macau for up to 90 days for each entry.
---

Asked by Ms. Ina
What is the best place to extend my visa? I need an extention for about 50 days. I'm gonna be in the area of Xining or Lanzhou when it expieres. I'm comming from Tibet going to mainland.



Answered by Ms. Lilian
Before the Stay Duration expired, you need apply for an extension in the Exit & Entry Department under the local Public Security Bureau that is nearest to you.
---

Asked by Mr. Minh
Hello! I have a single entry L. I'm in Zhuhai right now, is it possible to travel Macao by Gong Bei Custom then come back again?? When come back, do i need to apply for a new one again? tks very much!!



Answered by Mr. David
Mr.Minh, yes , it is possible for you to travel Macao by Gong Bei Custom then come back. You need apply for a new one again when come back because Macau applied different entry & exit controls from mainland.
- Last modified on Sep. 10, 2018 -