China Embassy in Poland

Visa Application Form of PRC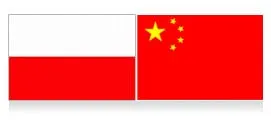 Ambassador: Mr. Xu Jian
Address: Bonifraterska Street, 100-203 Warsaw, Poland
Tel: +48-22-8313836
Fax: +48-22-6354211
Office Hours: 08:30-15:00, Monday-Friday (except holidays)
Email: mailbox@chinaembassy.org.pl
Consular Office of Chinese Embassy in Poland
Tel: +48-22-6358333 ext. 5054
Fax: +48-22-6355845
Office Hours:
09:00-11:00, Monday, Wednesday & Thursday (except holidays)
Email: consulate_pol@mfa.gov.cn; consular@chinaembassy.org.pl
Consular Districts: Except for consular districts of Chinese consulate in Gdansk

.............................................................................................................................................................

Consulate-General of PRC in Gdansk
Consul General: Ms. Liu Yuanyuan
Address: Al. Grunwaldzka 1, 80-236 Gdansk
Tel: + 48-58-3402626 (office hours)
Fax: + 48-58-3415600
Email: china@consulate.gda.pl
Consular Office
Tel: + 48-58-3402624
Fax: +48-58-3402625
Office Hours: 14:00-16:00 on Monday, Friday
09:30-11:30 on Wednesday
Consular Districts
Province of West Pomerania, Pomerania Province, Kujawsko- Pomerania Province, Warminsko-Mazurskie Province
Fees
1. Regular Fee per Person
| Types | Polish Citizens | US Citizens | Citizens of Other Countries |
| --- | --- | --- | --- |
| Single-Entry | PLN 220 | PLN 350 | PLN 150 |
| Double-Entry | PLN 220 | PLN 350 | PLN 225 |
| Multi-Entry with 6-month Validity | PLN 220 | PLN 350 | PLN 300 |
| Multi-Entry with 12-month Validity | PLN 220 | PLN 350 | PLN 450 |
| Group Visa | PLN 180 | PLN 280 | PLN 120 |
2. Expedited Service Fee per PersonThe regular processing time is 4 working days. For urgent cases, the expedited service is available. Moreover, additional fees will be paid as following:
| | |
| --- | --- |
| Next working day processing | PLN 50 |
The Required Documents for Applying Chinese Tourist/Family Visit (L)
1. The original Passport with blank pages and at least 6-month Validity.
2. One properly completed Application Form.
3. One recent passport photo attached on the Application Form.
4. Please offer the copy of Polish Resident Permit if applicants are foreigners.
5. A Confirmation Letter from a Chinese Travel Agency or a Round-trip Airline Ticket.
6. An Invitation Letter from Relatives.
Related Information:
How to Apply A Chinese Visa
?
Notes
1. Usually, applicants should come to the embassy in person to submit applications. If they can't come, they can entrust someone else to submit applications. However, applicants should fill in the Application Form and sign their names by themselves.
2. The embassy doesn't accept applications by post.



Please contact Embassy of Poland in PRC if Polishes are in problems there.


China Tour from Warsaw Poland


Related Chinese Embassies in Europe: Lisbon, Portugal, Romania, Moscow, Russia
- Last modified on Sep. 09, 2019 -
Questions & Answers on China Embassy in Poland
Asked by Spencer from SOUTH AFRICA | Sep. 08, 2019 12:32

Reply
Polish friend traveling to China.
Hi there,
A friend of mine that's a polish citizen and is currently in Poland would like to travel to China for a holiday later in January.

I currently live in Beijing as an international student. Do I need to send her an invitation letter for her to come over for a holiday?
Answers (1)
Answered by Tom from SOUTH AFRICA | Sep. 09, 2019 02:34

0

0

Reply
yes, you need to send an invitation letter for your friend.
Asked by Anna from UKRAINE | Sep. 06, 2019 03:57

Reply
I am Ukrainian with a Polish National visa
Can I apply for a Chinese z visa in Poland if I have a Polish National visa and I currently live in Poland. My partner holds a British passport would he be able to apply for his visa in Poland as well? Thank you
Answers (1)
Answered by Leo from SINGAPORE | Sep. 08, 2019 21:03

0

0

Reply
You and your partner could apply in Poland.
Asked by Gustavo from ARGENTINA | Sep. 04, 2019 02:37

Reply
Can l apply for tourist visa from Poland?
Hello,
Im argentinean with permanent residence in Spain and argeninean passport.
traveling with my polish partner to Asia and trying to visit China.
As lm in Poland at the moment, can we apply together from Warsaw?

Thanks
Gustavo
Answers (1)
Answered by Carolyn from USA | Sep. 05, 2019 00:57

0

0

Reply
Yes, it's possible.
Asked by Monika Szabuniewicz from POLAND | Sep. 03, 2019 07:23

Reply
Visa Guangzhou
Do l need a visa for Guangzhou?
One week for business shopping.
Thank you.

Answers (1)
Answered by Ariel from UNITED KINGDOM | Sep. 03, 2019 22:49

0

0

Reply
Yes, you have to apply for a visa in advance.
Asked by jon from NIGERIA | Sep. 03, 2019 00:30

Reply
can I apply for q visa from Poland but I live in Lithuania
hi my wife is Chinese I want to know if I can apply for china visa q visa in Poland,with the resident permit of Lithuania,i live in Lithuania,the china consulate here cant do that.
Answers (1)
Answered by Ronald from UNITED KINGDOM | Sep. 03, 2019 19:32

0

0

Reply
The chance you could get the visa in Poland is very small. You'd better reapply in your home country.