Chinese Embassy in Poland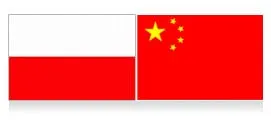 Ambassador: Mr. Liu Guangyuan
Address: Bonifraterska Street, 100-203 Warsaw, Poland
Tel: +48-22-8313836
Fax: +48-22-6354211
Office Hours: 08:30-15:00, Monday-Friday (except holidays)
Email: office@chinaembassy.org.pl

Consular Office of Chinese Embassy in Poland
Tel: +48-22-8311550
Fax: +48-22-6355845
Office Hours:
09:00-11:00, Monday, Wednesday & Thursday (except holidays)
Email: consulate_pol@mfa.gov.cn
Consular Districts: Except for consular districts of Chinese consulate in Gdansk

.............................................................................................................................................................

Consulate-General of PRC in Gdansk
Consul General: Ms. Zhao Xiuzhen
Address: Al. Grunwaldzka 1, 80-236 Gdansk
Tel: + 48-58-3402626 (office hours)
Fax: + 48-58-3415600
Email: china@consulate.gda.pl
Consular Office
Tel: + 48-58-3402624
Fax: +48-58-3402625
Office Hours: 14:00-16:00 on Monday, Friday
09:30-11:30 on Wednesday
Consular Districts
Province of West Pomerania, Pomerania Province, Kujawsko- Pomerania Province, Warminsko-Mazurskie Province
Fees
1. Regular Fee per Person
| Types | Polish Citizens | US Citizens | Citizens of Other Countries |
| --- | --- | --- | --- |
| Single-Entry | PLN 220 | PLN 350 | PLN 150 |
| Double-Entry | PLN 220 | PLN 350 | PLN 225 |
| Multi-Entry with 6-month Validity | PLN 220 | PLN 350 | PLN 300 |
| Multi-Entry with 12-month Validity | PLN 220 | PLN 350 | PLN 450 |
| Group Visa | PLN 180 | PLN 280 | PLN 120 |
2. Expedited Service Fee per PersonThe regular processing time is 4 working days. For urgent cases, the expedited service is available. Moreover, additional fees will be paid as following:
| | |
| --- | --- |
| Next working day processing | PLN 50 |
The Required Documents for Applying Chinese Tourist/Family Visit (L)
1. The original Passport with blank pages and at least 6-month Validity.
2. One properly completed Application Form.
3. One recent passport photo attached on the Application Form.
4. Please offer the copy of Polish Resident Permit if applicants are foreigners.
5. A Confirmation Letter from a Chinese Travel Agency or a Round-trip Airline Ticket.
6. An Invitation Letter from Relatives.
Related Information:
How to Apply A Chinese Visa
?
Notes
1. Usually, applicants should come to the embassy in person to submit applications. If they can't come, they can entrust someone else to submit applications. However, applicants should fill in the Application Form and sign their names by themselves.
2. The embassy doesn't accept applications by post.



Please contact Embassy of Poland in PRC if Polishes are in problems there.


China Tour from Warsaw Poland


Related Chinese Embassies in Europe: Lisbon, Portugal, Romania, Moscow, Russia
- Last updated on Mar. 31, 2023 by Brenda Lian -
Questions & Answers on Chinese Embassy in Poland
Asked by Martin Rojek from CANADA | Nov. 24, 2023 21:52

Reply
Applying for tourist visa
I'm 74 years old Canadian man with polish roots living in northern Canada
From December 4 /23 I will be visiting
Poland . In January I plan to visit China - Shanghai for 20 days
Book myself plane ticket and hotel from 7 -27 January/23 Now finding out about applying for tourist visa in Warsaw - please let me know if will be easy and possible - go to visa center ?
Or consulate ?

Answers (1)
Answered by Harry | Nov. 27, 2023 00:10

0

0

Reply
Generally, there will be a high chance of getting rejected if applying for in the third country. You can also have a try at the local visa center.
Asked by Monika from POLAND / IRLEAND | Mar. 26, 2023 05:18

Reply
Polish passport holder live in Ireland
Hello,
I'm polish nationality currently live in Ireland. Should apply for Chinese visa in Dublin or I have to fly to Warsaw? Also what's the total cost of visa ( including all the fees) for 6 months ? Can I enter China with that visa after 4 months from the time of applications?
Answers (1)
Answered by Nat | Mar. 27, 2023 20:00

0

0

Reply
1. You can apply for the visa in Dublin by showing your Ireland visa or residence permit.
2. A singel entry costs Euro33 and the 6-month multiple-entry costs Euro66.
3. It depends on the validity period of your visa and you need to enter before the "enter before date" stated on it. It's usually advised to submit the application 1-2 months before going to China.
Asked by Kate from UKRAINE | Apr. 15, 2022 01:24

Reply
Family visa
Are you able to assist to get family visa for my parents? I have a working visa and residence permit in China. My parents and I are Ukrainian. My parents are currently in Poland affected by the situation in Ukraine. They have Polish PESEL and 2 shots of vaccination. Is this possible to apply for family visa for them under the current COVID limitations? thank you
Answers (1)
Answered by Leo | Apr. 22, 2022 01:10

0

0

Reply
No one can guarantee this. Just try and good luck~
Asked by Olga from UKRAINE | Jan. 05, 2021 04:49

Reply
M visa to China
Hi, is there a chance to apply for M visa to China through the visa center in Warsaw? I'm Ukrainian. Do I need a residence permit of Poland or any other extra documents to be able to apply for a visa to China. How long it might take? Thank you.
Answers (3)
Answered by Lydia | Jan. 11, 2021 00:21

0

0

Reply
Yes, it's possible if you have a residence permit of Poland. The normal processing takes four working days, but it may take longer during the current pandemic period.
Answered by Lance | Mar. 02, 2021 09:31

0

0

Reply
Hi, is it possible that you could provide me more details about the visa application in Warsaw, Poland, as a Ukrainian citizen, I would appreciate it !!!!!! My email is gaominlgml

gmail.com
Thank you so much
Answered by Lydia | Mar. 03, 2021 17:19

0

0

Reply
Dear, for more details, you can browse the website of the Chinese Embassy in Poland.
Asked by Max from UNITED KINGDOM | Jan. 19, 2020 04:18

Reply
british residing national applying during visit to poland
Hello I am a British National who resides in the uk but is visiting Poland would I be able to apply in Warsaw and what would the price be?

Many Thanks
Answers (1)
Answered by Susan | Jan. 19, 2020 18:09

0

0

Reply
Yes, it's possible to apply from the visa center in Warsaw. The price is about 335 Polish Zloty.