China Embassy in Romania

Visa Application Form of PRC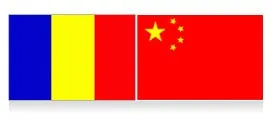 Ambassador: Mr. Xu Feihong
Address: SOS. Nordului NR. 2, Bucharest, Sector 1, 014101, Romania
Tel: +40-21-2328858
Fax: +40-21-2330684
Email: chinaemb_ro@mfa.gov.cn
Office Hours: 08:30-12:00, 14:00-17:00, Monday to Friday (except holidays)
Consular Office of Chinese Embassy in Romania
Tel: +40-21-2334188 (available between 14:00-17:00 on working days)
Fax: +40-21-2334189
Mobile Phone No. for Consular Protection: 722455618
Email: consulate_rom@mfa.gov.cn
Office Hours: 09:90-11:30, Monday to Friday (except holidays)
Consulate-General of PRC in Constanta
Consul General: Mr. Su Yanwen
Address: Strada Vasile Parvan nr. 11-13, Municipiul Constanta, Judetul Constanta, Cod. 900665
Tel: +40-241-617833, 617834
Fax: +40-241-612092
Email: chinaconsul_co_ro@mfa.gov.cn
Visa Office Hours: 09:00-12:00, Tuesday & Friday (except holidays)
Fees
Regular Fee per Person
| Types | Romanian Citizens | US Citizens | Citizens of Other Countries |
| --- | --- | --- | --- |
| Single-Entry with 3-month Validity | 240 Romanian Lei | 450 Romanian Lei | 120 Romanian Lei |
| Double-Entry with 6-month Validity | 360 Romanian Lei | 450 Romanian Lei | 180 Romanian Lei |
| Multi-Entry with 6-month Validity | 480 Romanian Lei | 450 Romanian Lei | 240 Romanian Lei |
| Multi-Entry with 12-month Validity | 720 Romanian Lei | 450 Romanian Lei | 360 Romanian Lei |
| Group Type | 190 Romanian Lei | - | - |
| Hong Kong Visa | 100 Romanian Lei | 100 Romanian Lei | 100 Romanian Lei |
| Macau Visa | 100 Romanian Lei | 100 Romanian Lei | 100 Romanian Lei |
Note: People holding Romanian passports are exempt from Hong Kong Visa/Entry Permit if they enter Hong Kong for sightseeing, visiting friends or business and stay in Hong Kong for not more than 90 days.
Expedited Service Fee per Person
The regular processing time is 4 working days. For urgent cases, expedited service is available. Moreover, additional fees will be paid as following:
| | |
| --- | --- |
| 1 working day processing | 90 Romanian Lei |
| 2-3 working days processing | 120 Romanian Lei |
The required documents for applying Tourist/Family Visit (L)
1. The original passport with blank pages and 6-month validity and its copy.
2. One properly completed Application Form.
3. One recent passport photo (2 inches X 2 inches) attached on the Application Form.
4. The citizens of other countries should offer the Romanian Resident Permit and its copy.
5. If there is a child companying, his/her photo should be attached on the Application Form of one parent.
6. For applicants who will go to Tibet for a tour, they should get the Tibet Travel Permit issued by Tibet Tourism Bureau and then apply for L. (Tibet Tourism Bureau: Tel: +86-891-6834313; Fax: +86-891-8634632)
You can refer to
How to Apply A Chinese Visa
for more detailed information about Chinese visa application.
Note: Usually, applicants should go to the embassy to submit applications in person. If they can't come, they can entrust someone else to submit applications. However, the Application Form must be filled in by them.

Please contact Embassy of Romania in PRC if Romanians have problems there.



Related Chinese Embassies in Europe: Moscow, Russia, Serbia, Slovak
- Last modified on Feb. 12, 2019 -
Questions & Answers on China Embassy in Romania
Asked by Thomas Yoo Larsen from ROMANIA | Feb. 11, 2019 03:32

Reply
Danish Citizen, working and living in Romania (Cluj) - going to Cina on Business Trip
I plan to apply for a Visa to China and would like to know what document is required for applying Visa?

I can inform I have previous been living in China for 18 months 2013-2014.
Is it nessecary to be present in person at the embassy for applying for a Visa.
I have exact 6 empty pages in my passport. Is that enough?
Answers (1)
Answered by Jason | Feb. 12, 2019 17:24

0

0

Reply
Usually, you should prepare the required documents including passport, the filled-out application form, passport-style photo, bank statement, hotel reservation, flight itinerary and an invitation letter from the business partner, and your 6 empty pages in your passport would be enough. You are advised to make the application in person.
Asked by Laura from ROMANIA | Jan. 18, 2019 00:45

Reply
French citizen resident in Bucharest how to obtain a visa for China
- Shanghai
My stay will be from the 22.03.2019 to 30.03.2019 - business purpose.

Answers (1)
Answered by Taylor from THAILAND | Jan. 20, 2019 17:51

0

0

Reply
You should first prepare a filled-out application form affixed with passport-style photo, your passport and its photocopy, residence permit in there, invitation letter from your business partner, round trip air tickets and hotel reservation. Next, go to the CVASC to submit the application.
Asked by Emanuela Todea from ROMANIA | Nov. 03, 2018 04:38

Reply
Travel to Shanghai. I plan to visit Shanghai from Seoul in January
Hello,
for 6 days and then fly back to Seoul. Since i am Romanian do i need a visa if i stay 6 days and return back to the same country (south Korea)? Thank you!
Answers (1)
Answered by Shea from FRANCE | Nov. 04, 2018 18:52

0

0

Reply
Yes, you need to apply for a visa for that before the trip.
Asked by Claudiu from ROMANIA | Oct. 18, 2018 14:57

Reply
layover 10 hours in Beijing and Shanghai
Hey i will travel to Philippines in Dec-January , i will have 10 hours layover on the way there to Shanghai and then on the way back another 10 hours in Beijing. Will i need a visa to go to the city center and do some sightseeing ?
Answers (2)
Answered by Edith from GERMANY | Oct. 18, 2018 20:35

0

0

Reply
You don't need visa as you can enjoy free transit in Shanghai and Beijing. If you have hotel reservation in Shanghai, you might be able to go to the city center and do some sightseeing.
Answered by Claudiu from ROMANIA | Oct. 18, 2018 23:16

0

0

Reply
And if I don't have hotel reservation i cannot go and do some sightseeing?