China Embassy in Romania

Visa Application Form of PRC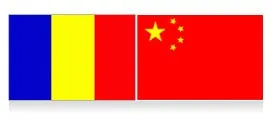 Ambassador: Ms. Jiang Yu
Address: SOS. Nordului NR. 2, Bucharest, Sector 1, 014101, Romania
Tel: +40-21-2328858
Fax: +40-21-2330684
Email: chinaemb_ro@mfa.gov.cn
Office Hours: 08:30-12:00, 14:00-17:00, Monday to Friday (except holidays)

Consular Office of Chinese Embassy in Romania
Tel: +40-21-2334188 (available between 14:00-17:00 on working days)
Fax: +40-21-2334189
Mobile Phone No. for Consular Protection: 722455618
Email: consulate_rom@mfa.gov.cn
Office Hours: 09:00-11:30, Monday to Friday (except holidays)

Consulate-General of PRC in Constanta
Consul General: Mr. Su Yanwen
Address: Strada Vasile Parvan nr. 11-13, Municipiul Constanta, Judetul Constanta, Cod. 900665
Tel: +40-241-617833, 617834
Fax: +40-241-612092
Email: chinaconsul_co_ro@mfa.gov.cn
Visa Office Hours: 09:00-12:00, Tuesday & Friday (except holidays)

Fees
Regular Fee per Person
| Types | Romanian Citizens | US Citizens | Citizens of Other Countries |
| --- | --- | --- | --- |
| Single-Entry with 3-month Validity | 240 Romanian Lei | 450 Romanian Lei | 120 Romanian Lei |
| Double-Entry with 6-month Validity | 360 Romanian Lei | 450 Romanian Lei | 180 Romanian Lei |
| Multi-Entry with 6-month Validity | 480 Romanian Lei | 450 Romanian Lei | 240 Romanian Lei |
| Multi-Entry with 12-month Validity | 720 Romanian Lei | 450 Romanian Lei | 360 Romanian Lei |
| Group Type | 190 Romanian Lei | - | - |
| Hong Kong Visa | 100 Romanian Lei | 100 Romanian Lei | 100 Romanian Lei |
| Macau Visa | 100 Romanian Lei | 100 Romanian Lei | 100 Romanian Lei |
Note: People holding Romanian passports are exempt from Hong Kong Visa/Entry Permit if they enter Hong Kong for sightseeing, visiting friends or business and stay in Hong Kong for not more than 90 days.
Expedited Service Fee per Person
The regular processing time is 4 working days. For urgent cases, expedited service is available. Moreover, additional fees will be paid as following:
| | |
| --- | --- |
| 1 working day processing | 90 Romanian Lei |
| 2-3 working days processing | 120 Romanian Lei |
The required documents for applying Tourist/Family Visit (L)
1. The original passport with blank pages and 6-month validity and its copy.
2. One properly completed Application Form.
3. One recent passport photo (2 inches X 2 inches) attached on the Application Form.
4. The citizens of other countries should offer the Romanian Resident Permit and its copy.
5. If there is a child companying, his/her photo should be attached on the Application Form of one parent.
6. For applicants who will go to Tibet for a tour, they should get the Tibet Travel Permit issued by Tibet Tourism Bureau and then apply for L. (Tibet Tourism Bureau: Tel: +86-891-6834313; Fax: +86-891-8634632)
You can refer to
How to Apply A Chinese Visa
for more detailed information about Chinese visa application.
Note: Usually, applicants should go to the embassy to submit applications in person. If they can't come, they can entrust someone else to submit applications. However, the Application Form must be filled in by them.

Please contact Embassy of Romania in PRC if Romanians have problems there.



Related Chinese Embassies in Europe: Moscow, Russia, Serbia, Slovak
- Last updated on Aug. 16, 2022 -
Questions & Answers on China Embassy in Romania
Asked by brad from ROMANIA | Mar. 23, 2021 09:03

Reply
C-Visa in Romania
Hi, Is it possible to apply for a C-Visa at the embassy/consulate in Romania?
Answers (1)
Answered by Corey | Apr. 05, 2021 23:30

0

0

Reply
Yes, it is possible.
Asked by Cati Ciobanu from LITHUANIA | Apr. 06, 2020 06:36

Reply
Cabin Crew Visa
Good afternoon,

For job related purposes, is it possible for Romanian citizens working as Cabin Crew for a Lithuanian airline and currently based in Vilnius, Lithuania, to request the crew visa (C Visa) through the Chinese embassy in Vilnius?

If so, could you please advise on the contact details?

Many thanks in advance,

C.
Answers (2)
Answered by Judy | Apr. 06, 2020 20:48

0

0

Reply
Yes, it's possible.
Cotact details of the China embassy in Lithuanian:
Section of Consular affairs: 2162972
Fax: 2162682
Email: chinaemb_lt

mfa.gov.cn Chinaembassylt

gmail.com
Answered by Cati from LITHUANIA | Jul. 02, 2020 10:27

0

0

Reply
Many thanks, Judy.
Asked by Dave Kalberg from UNITED STATES/ROMANIA | Nov. 04, 2019 07:34

Reply
U.S. citizen visiting Romania
I am a U.S. citizen just visiting Romania without any resident card just on a 90/180 day stamp in my passport. Can i apply for a Chinese tourist Visa without a resident card? I have letter of invitation and everything else for China. I do not want to have to fly back to the US just for a Visa. I am staying in Air b&b in Iasi and will have to travel to Bucharest to go to the embasy.
Answers (1)
Answered by Larry from ROMANIA | Nov. 04, 2019 22:48

0

0

Reply
Yes, it's possible to apply from the CVASC in Bucharest. To avoid troubles, you can contact the visa center before going there to make this point sure.