China Embassy in Russia

Visa Application Form of PRC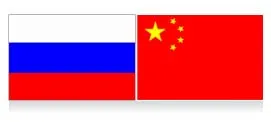 Ambassador: Mr. Zhang Hanhui
Address: No. 6, UL. Druzhby, Moscow, 117330, Russia
Tel: +7-499-9518433
Fax: +7-499-9518369
Email: china_emb_ru@mfa.gov.cn
Consular Office of Chinese Embassy in Russia
Tel: +7-499-9518435 (Answering Service between 15:30-18:00)
+7-9636201852 (consular protection)
Fax: +7-499-9518436
Office Hours: 09:00-12:00, Monday-Friday (except holidays)
Consular Districts of the Consulates
| Consulate General | Consular Jurisdiction |
| --- | --- |
| Consulate General of PRC in Khabarovsk | Khabarovsk Territory, Primorsky Territory, Sakhalin State, Amur State, Jewish Autonomous Oblast |
| Consulate General of PRC in St. Petersburg | St. Petersburg, Leningrad State, Republic of Karelia, Murmansk State, Pskov State, Arkhangelsk State, Novgorod State |
| Consulate-General of PRC in Ekaterinburg | Chelyabinsk State, Chelyabinsk State, Tyumen State, Novosibirsk State, Omsk State and Krasnoyarsk |
| Consulate-General of PRC in Irkutsk | Irkutsk State, Republic of Buryatia, Zabaikalsky Krai, Khakassia Republic, Tuva Republic |
Fees
Regular Fee per Person
| Types | Russian Citizens | Citizens of Other Countries |
| --- | --- | --- |
| Single-Entry with 3-month Validity | SUR 3,300 | SUR 2,000 |
| Double-Entry with 6-month Validity | SUR 6,600 | SUR 3,000 |
| Multi-Entry with 6-month Validity | SUR 9,900 | SUR 4,000 |
| Multi-Entry with 12-month Validity | SUR 9,900 | SUR 6,000 |
Expedited Service Fee per Person
The regular processing time is 5 working days. For urgent cases, the expedited service is available. Moreover, additional fees will be paid as following:
| Pick-up Time | Russian Citizens | Citizens of Other Countries |
| --- | --- | --- |
| The 2nd working day | SUR 4,600 | SUR 2,500 |
| The 3rd working day | SUR 2,000 | SUR 1,700 |
Note: The embassy does not accept Cash as means of payment, please pay by MasterCard, MasterCard Electronic, Maestro,Visa Card, ПРО100 or UnionPay, then collect passport with Payment Receipt.


Notice about Requirements for Application:
General Requirements:
1. A valid passport and a copy of its data page. The passport should be valid for at least 6 months with a blank page.
2. Application Form.
3. A recent-taken colored photo glued or stapled on the application form.
4. For foreign passport holders, they should provide the original and a copy of their permanent residence or work permit with validity for at least half a year.
In addition, following documents are required according to purpose of visit:
a. For tourism, an invitation letter from a Chinese travel agency is required (original or copy). If invitation letter can not be provided, round-trip air ticket and hotel reservation are required.
b. For business, invitation letter issued by a Chinese company, institution or a Duly Authorized Unit is required.
c. If going for study, the Admission Notice and Form JW-201/JW-202 are required (originals and copies).
d. For work visa application, "Invitation Letter of Duly Authorized Unit" or "Confirmation Letter of Invitation"; the Work/Employment Permit are needed.
e. For transit, a valid visa and an onward air ticket to the destination country should be provided.



Please contact Embassy of Russia in China if Russians are in problems there.


China Tour from Moscow Russia


Related Chinese Embassies in Europe: Belgrade, Serbia, Slovak Republic, Slovenia
- Last modified on Nov. 15, 2020 -
Questions & Answers on China Embassy in Russia
Asked by Eugene from RUSSIA | Mar. 05, 2021 01:32

Reply
Z-visas in Russia
Hello Sir,
I am a Russian / American citizen residing in Russia right now. My employer in China can obtain an invitation "PU" letter for me (as an American citizen) addressed to the Chinese Consulate located in Russia. Are Consulates in Russia issuing Z-visas right now? What are the procedures to apply here in Russia? COVA (Chinese On-line Visa App) is greyed-out for all Russian Consulates so it is impossible to submit an application through it. Thank you for the info.
Answers (1)
Answered by Jasper from US | Mar. 15, 2021 01:05

0

0

Reply
Dear, as you have the PU letter, I think you can apply for a Z visa, but I'm not sure whether the Chinese embassy or consulates in the country is open. Please call them to confirm this.
Asked by Russia | Oct. 27, 2020 11:33

Reply
Hello sir!!!!
My name is david I am Russian citizen I made a plan to visit pakistan by land . So first I will go to mangolia and then and from mangolia I go to China by train and from china I will go to Pakistan by land . So please sir can you explain me which visa I need and is that possible!!!! So how can I apply? I hope recieved answer very soon !!!! Thank you so much for your kindness!!!!
Answers (1)
Answered by Amanda | Nov. 01, 2020 18:51

0

0

Reply
Dear, at present time, this is nearly impossible.
Asked by Mostafa Hassanzadeh from IRAN | Oct. 16, 2020 01:45

Reply
Apply for Visa
Hello, I'm Mostafa and I have a company in China. I am Iranian and my wife is Russian. We are in Russia now and I have my previous resident permit which got expired in June 2020. Also, I got new invitation letter and work permit letter as well. Can I apply for My work visa and partner visa for my wife from here in Russia? If yes, what should We do please?
Answers (1)
Answered by Keith | Oct. 18, 2020 19:43

0

0

Reply
You can use these documents to apply for your work visa and your wife's S visa. The documents required are your passports, application forms, photos, your work permit, marriage certificate, and your invitation letter for your wife.
Asked by Congo | Oct. 06, 2020 02:05

Reply
Can I apply for tourist visa in Russia now? Are the boarders open on to tourists?
Answers (1)
Answered by Andrew | Oct. 14, 2020 01:39

0

0

Reply
The borders are still closed for tourists.