China Embassy in Russia

Visa Application Form of PRC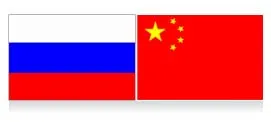 Ambassador: Mr. Li Hui
Address: No. 6, UL. Druzhby, Moscow, 117330, Russia
Tel: +7-499-9518433
Fax: +7-499-9518369
Email: china_emb_ru@mfa.gov.cn
Consular Office of Chinese Embassy in Russia
Tel: +7-499-9518435 (Answering Service between 15:30-18:00)
+7-9636201852 (consular protection)
Fax: +7-499-9518436
Office Hours: 09:00-12:00, Monday-Friday (except holidays)
Consular Districts of the Consulates
| Consulate General | Consular Jurisdiction |
| --- | --- |
| Consulate General of PRC in Khabarovsk | Khabarovsk Territory, Primorsky Territory, Sakhalin State, Amur State, Jewish Autonomous Oblast |
| Consulate General of PRC in St. Petersburg | St. Petersburg, Leningrad State, Republic of Karelia, Murmansk State, Pskov State, Arkhangelsk State, Novgorod State |
| Consulate-General of PRC in Ekaterinburg | Chelyabinsk State, Chelyabinsk State, Tyumen State, Novosibirsk State, Omsk State and Krasnoyarsk |
| Consulate-General of PRC in Irkutsk | Irkutsk State, Republic of Buryatia, Zabaikalsky Krai, Khakassia Republic, Tuva Republic |
Fees
Regular Fee per Person
| Types | Russian Citizens | Citizens of Other Countries |
| --- | --- | --- |
| Single-Entry with 3-month Validity | SUR 3,300 | SUR 2,000 |
| Double-Entry with 6-month Validity | SUR 6,600 | SUR 3,000 |
| Multi-Entry with 6-month Validity | SUR 9,900 | SUR 4,000 |
| Multi-Entry with 12-month Validity | SUR 9,900 | SUR 6,000 |
Expedited Service Fee per Person
The regular processing time is 5 working days. For urgent cases, the expedited service is available. Moreover, additional fees will be paid as following:
| Pick-up Time | Russian Citizens | Citizens of Other Countries |
| --- | --- | --- |
| The 2nd working day | SUR 4,600 | SUR 2,500 |
| The 3rd working day | SUR 2,000 | SUR 1,700 |
Note: The embassy does not accept Cash as means of payment, please pay by MasterCard, MasterCard Electronic, Maestro,Visa Card, ПРО100 or UnionPay, then collect passport with Payment Receipt.


Notice about Requirements for Application:
General Requirements:
1. A valid passport and a copy of its data page. The passport should be valid for at least 6 months with a blank page.
2. Application Form.
3. A recent-taken colored photo glued or stapled on the application form.
4. For foreign passport holders, they should provide the original and a copy of their permanent residence or work permit with validity for at least half a year.
In addition, following documents are required according to purpose of visit:
a. For tourism, an invitation letter from a Chinese travel agency is required (original or copy). If invitation letter can not be provided, round-trip air ticket and hotel reservation are required.
b. For business, invitation letter issued by a Chinese company, institution or a Duly Authorized Unit is required.
c. If going for study, the Admission Notice and Form JW-201/JW-202 are required (originals and copies).
d. For work visa application, "Invitation Letter of Duly Authorized Unit" or "Confirmation Letter of Invitation"; the Work/Employment Permit are needed.
e. For transit, a valid visa and an onward air ticket to the destination country should be provided.



Please contact Embassy of Russia in China if Russians are in problems there.


China Tour from Moscow Russia


Related Chinese Embassies in Europe: Belgrade, Serbia, Slovak Republic, Slovenia
- Last modified on Nov. 11, 2018 -
Questions & Answers on China Embassy in Russia
Asked by Lili from PERÚ | Nov. 11, 2018 09:35

Reply
Tourist in russia
Hi, I hope someone knows if as a tourist in Russia I can apply to the Chinese tourist visa from the consulate on St. Petersburg? I know is possible from Moscow but I don't have any information about St. Peter. Thanks a lot.
Answers (1)
Answered by Marian from HONDURAS | Nov. 11, 2018 23:09

0

0

Reply
It could be possible for you to apply in there. You can have a try.
Asked by Da-Costa from RUSSIA | Oct. 09, 2018 13:48

Reply
Student visa enquiries
Please am a foreign student in Russia and would like to move to China to study what are the required documents for submission in my case. ?
Thank you.
Answers (1)
Answered by Nick from GERMANY | Oct. 10, 2018 02:15

0

0

Reply
You can apply for a student X type from the China embassy in Russia, prepare the relevant documents including your passport and its copy, the application form, a passport-style photo, residence permit in there and its copy, admission letter and JW form from the school.
Asked by Jose from RUSSIA | Sep. 28, 2018 13:45

Reply
Do I need an invitation for this too?
I want to go to China for commercial and trade purposes! I have been to China before!
Answers (1)
Answered by Wesley from GREECE | Sep. 28, 2018 20:20

0

0

Reply
If you want to apply for a business M type for that, you need an invitation letter from your business partner. If you apply for tourist L type, the invitation is not needed if you have round trip air tickets and hotel reservation.
Asked by Mr. Westby from USA | May. 01, 2018 07:33

Reply
Can your embassy issue a Chinese Work Visa for a US citizen?
Hello Friends,
I currently live in China and will be coming to Russia this June to watch the World Cup, but during that time my current Chinese Visa will expire. I usually renew my work entry permit in Hong Kong, but if it is possible I would prefer to manage it in Moscow during our travels. Please let me know if this is possible. Many Thanks.
Answers (1)
Answered by Lucy from UK | May. 02, 2018 04:36

0

0

Reply
It's possible for you to manage it from the China embassy in Moscow. If you are still worried, you can call the embassy to confirm this beforehand.
Asked by Jvz from RUSSIA | Oct. 23, 2017 03:25

Reply
Can i use a link for invitation letter
Chinese embassy said they have a new policy. For the working visa they give a link (not original copy) is it possible to use this invitation letter link to get working Z in russia. Im a russian citizen.
Answers (1)
Answered by Jessica from GREECE | Oct. 23, 2017 03:31

0

0

Reply
Hi, you can call the China embassy to inquire if you can use this invitation letter link to get working Z type in Russia.