China Embassy in Slovak Republic

Visa Application Form of PRC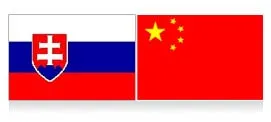 Ambassador: Mr. Sun Lijie
Address: Jančova 8B, Bratislava 81102, Slovak Republic
Tel: +421-2-62803348
Fax: +421-2-62804289
Email: cinska.ambasada@gmail.com
Office Hours: 08:30-12:00, 14:00-17:00, Monday-Friday (except holidays)
Consular Office
Tel/Fax: +421-2-62804283
Office Hours: Tuesday and Thursday (except holidays)
09:00-11:30 for submission
15:00-16:00 for collection and payment
Sections of Chinese Embassy in Slovak
Administrative Office
Tel: +421-2-62803348
Fax: +421-2-62804289
Political Office
Tel: +421-2-62804292
Fax: +421-2-62804289
Defense Attaché Office
Tel: +421-2-62803360
Fax: +421-2-62803350
Economic & Commercial Counselor's Office
Address: Sasinkova 8B, bratislava 81108, the Slovak Republic
Tel: +421-2-52920154, 52920155, 52920215
Fax: +421-2-52920153
Email: sk@mofcom.gov.cn
Fees
Regular Fee per Person
| Types | Schengen Countries (including Slovakia) | Non-Schengen Countires |
| --- | --- | --- |
| Single-Entry | 60 Euros | 40 Euros |
| Double-Entry | 60 Euros | 60 Euros |
| Multi-Entry Valid for Six Months | 60 Euros | 80 Euros |
| Multi-Entry Valid for Twelve Months | 60 Euros | 125 Euros |
| Group Type | 60 Euros | 35 Euros |
Expedited Service Fee per Person
The regular processing time is 5 working days. For urgent cases, expedited service is available. Moreover, additional fees will be paid as following:
| | |
| --- | --- |
| 3 working days processing | 25 Euros |

Notes:
1. Applicants should go to the embassy to submit applications in person. If they can't go, they can entrust someone else or travel agencies to submit applications. The authorization letter is required.
2. The embassy doesn't accept applications by mailing.
3. If applicants are willing to pay by bank, a billhead will be given to you after applications are accepted. You can deposit an amount of money in a bank with the billhead. Please ask for the Deposit Receipt.
4. If applicants apply for tourist/visit L, besides passport and Application Form, they are required to provide the Order Form of Air Ticket and Accommodation. For Chinese who have joined the Slovakian nationality apply for Chinese visa for the first time, they are required to offer the original Chinese Passport.

5. It takes two weeks to process the applications for Z type and X type. What is more, the embassy does not offer expedited service for Z type amd X type applicants.



More details about Chinese visa application: How to Apply A Chinese Visa?



Please contact Embassy of Slovak in China if Slovaks are in problems there.



Related China Embassies in Europe: Slovenia, Spain, Sweden
- Last modified on Oct. 29, 2020 -
Questions & Answers on China Embassy in Slovak Republic
Asked by Mary | Sep. 19, 2020 12:40

Reply
Z visa
Hello, I am citizen of Ukraine. I have asked the embassy and they have answered that I can reapply for new Z Visa at Bratislava consulate. They checked my passport and Visa page. There won't be any problems with applying, if the embassy said ok, right?
Answers (1)
Answered by Johnson | Sep. 23, 2020 23:09

0

0

Reply
Yes, I suppose so.
Asked by Gabriel from SLOVAKIA | Jan. 05, 2020 02:38

Reply
Mexican in Slowakia
Hi,

Mi Wife is Mexican. She visit me regulary for 3 months. and we travel a lot. It is possible to apply for Chinese tourist visa in Bratislava? Together with me (I am Slovak resident)? She do not have residency in Slovakia. Is only like tourist in SK.
Answers (1)
Answered by Larry from SLOVAKIA | Jan. 06, 2020 00:49

0

0

Reply
Gabriel, according to the website of the China embassy in Slovak, foreigners in the country can apply for a visa for China only if they have a residence permit there. so I'm afraid your wife has to apply for the visa in Mexico.
Asked by Moisés Álvarez Marco from SPAIN | Jul. 27, 2019 06:00

Reply
Spaniard who is going to participate to The Exchange Cultural & Professional Study Program
Hello, I'm Spanish and I'm going to participate to The Exchange Cultural & Professional Study Program with IAESTE organization in China for 3 months. I would like to apply for the F visa or the X2. I have the letter of IAESTE China written by the Chairman of IAESTE China in Chinese and English, the organization certification, the organization business license, the visa application form and the booking of my flight ticket. I would like to know if I could apply for the visa in the embassy of Bratislava the 30th of July and how much time would take to get it?
Answers (3)
Answered by Elinor from USA | Jul. 29, 2019 00:52

0

0

Reply
Dear, you should apply at CVASC in Spain, and the process usually takes 4 working days.
Answered by Moisés from SPAIN | Jul. 29, 2019 03:19

0

0

Reply
I can't go to Spain. Is it not possible to do it in Slovakia?
Answered by Elinor from USA | Jul. 29, 2019 18:09

0

0

Reply
Dear, in principle, you can't apply in Slovakia. You can contact with Chinese Embassy in Slovakia for confirmation.
Asked by Juan Pablo Ovalle Granados from COLOMBIA | Apr. 12, 2019 11:46

Reply
COLOMBIAN
I am Colombian, I am in Vienna for a stay at the University Hospital of Vienna ... My question is: Can I apply for a Chinese visa in China Embassy in Bratislava? If I can do it, how much does it cost? How many days it takes? I don´t want to pay any taxes by intermediaries

Answers (1)
Answered by Kelly | Apr. 14, 2019 23:31

0

0

Reply
If you have valid residence permit in there, it would be possible for you to apply for the visa from the embassy. You can have a try.
Asked by Thomas from SLOVAKIA | Feb. 25, 2019 13:42

Reply
10 year visa for a british citizen
I am a british citizen, can I get a 10 year tourist l at the embassy in Slovakia and what are the fees? Thank you
Answers (1)
Answered by Abrahamson | Feb. 25, 2019 19:43

0

0

Reply
Hi, personally I don't think you can get the 10 year visa in there. If you doubt, you can contact the visa office to inquire the details.