China Embassy in Serbia

Visa Application Form of PRC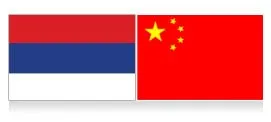 Ambassador: Ms. Chen Bo
Address: Užička 25, 11000 Beograd, Serbia
Tel: +381-11-3695057
Fax: +381-11-3695057
Email: chinaemb_yu@mfa.gov.cn

Consular Office of Chinese Embassy in Serbia
Address: Augusta Cesarca 2V, 11000 Beograd
Tel: +381-11-3693163 (English)
Fax: +381-11-3693163
Working Hours (except holidays):
Tuesday 9:00am - 11:30am 2:00pm - 4:00pm
Wednesday 9:00am - 11:30am
Thursday 9:00am - 11:30am

Notice about the Mutual Visa Exemption between China and Serbia
From 15 January 2017, citizens of Serbia can enter China without a visa for a stay of not exceeding 30 days. Visitors need to bring valid passport, return/onward ticket, accommodation arrangement, and enough travel fees.

However, if they plan to stay for more than 30 days, or they want to study, work, engage in media activities or reside in China, they need to apply for a visa in advance.
Basic Facts of Serbia

Population: 10.7 million (2013)

Religion: Orthodox Church

National Anthem: "Heil, Slav"

National Stone: Coral

Official Language: Serbo

President: Boris Tadic came in at the election on June, 2004 and won a reappointment on February, 2008.

Location: Situated in the north-central area of Balkan Peninsula, Serbia borders Romania on the northeast, Bulgaria on the east, Macedonia on the southeast, Albania on the south, Montenegro on the southwest, Bosnia-Herzegovina on the west and Croatia on the northwest.

Capital: Belgrade lies in the core location of Balkan Peninsula. It stands in the confluence of the Danube and Sava rivers. Because of its location as a portage point, it is the significant liaison between Europe and the Near East. The charming Sava River runs through its downtown and divides Belgrade into two parts. One is the antique old city zone, and the other is the modern city zone with high-rise buildings.

Brief History: From 6th century to 7th century, some Slavs had immigrated to the Balkan Peninsula. After 9th century, a country Serbia was formed and joined the Yugoslavia after the World War One. After the World War Two, it became one of the six republic countries of the Federal Socialist Republic of Yugoslavia. In 1990, the original Yugoslavia started to collapse, and then Serbia and Montenegro constituted the Federal Republic of Yugoslavia in the next year. However, the latter Yugoslavia was renamed Serbia and Montenegro on February 4, 2003. The Republic of Montenegro declared independence on June 3, 2006, so the republic of Serbia claimed to inherit the subject of Serbia and Montenegro in the International Law.

Please contact Embassy of Serbia in China if Serbians are in problems there.



Related China Embassies in Europe: Slovak, Slovenia, Spain
- Last modified on Oct. 29, 2020 -
Questions & Answers on China Embassy in Serbia
Asked by Lena from SERBIA | Oct. 01, 2019 23:02

Reply
I have dual citizenship with Serbia and US; may I use both passports to travel visa-free?
When exiting the United States, is it recommended to use both passports? As in, is there possibility US is used for departure from the states and Serbia for entrance into China to avoid necessary application for visa? Tourist inquiries.
Answers (1)
Answered by Alice from NEW ZEALAND | Oct. 08, 2019 19:01

0

0

Reply
Well, if you use US passport to leave the Unite States, you may be required to use the same passport to enter China. However, you can still carry both passports and see which one the immigration authorization will accept.
Asked by Jean-Christophe Plantin from UNITED KINGDOM | Jun. 18, 2019 01:10

Reply
Residency status when applying for a Chinese visa in Serbia.
Good morning,

I am contacting you about the residency status requirements when applying for a Chinese visa in Serbia.

I am a French citizen and my wife is an American citizen. We are planning to go to China (Shanghai) on a visa F for 14 days in September.

We are traveling to Belgrade in August and were planning to apply for our Chinese visa there. We will both be on a 90-day tourist visa in Serbia. Does this visa allow us to apply for a Chinese Visa while in Serbia?

Many thanks in advance,

Answers (1)
Answered by Leo from USA | Jun. 18, 2019 01:27

0

0

Reply
Yes, you can apply for it in Serbia. For confirmation, I advise you to contact the embassy and get an exact answer.
Asked by Jelena from UNITED STATES | Apr. 08, 2019 19:08

Reply
Dual citizenship. Can I use my Serbian passport to enter the country?
Hello,
I have Serbian and American citizenship. I plan to visit China in several months from United States.
Thanks
Jelena
Answers (1)
Answered by Edith from SAN MARINO | Apr. 09, 2019 23:43

0

0

Reply
I think you can use your Serbian passport.