China Embassy in Rwanda

Visa Application Form of PRC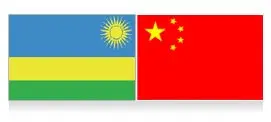 Ambassador: Mr. Shu Zhan
Address: B.P.1345, 44 BOULEVARD DE LA REVOLUTION, KIGALI-RWANDA
Email: chinaemb_rw@mfa.gov.cn
Consular Office of Chinese Embassy in Rwanda
Address: 44 Boulevard De La Revolution
Tel: +250-78570843/5/9 ext.163
Fax: +250-78570848
Office Hours: 08:30a.m.-12:00noon, Monday, Wednesday & Friday (Except Rwandan and Chinese holidays)
Email Address: chinaemb_rw@mfa.gov.cn
Regular Fees per Person
The embassy only accepts CASH for application.
| Entry & Validity | Rwandan Citizens | American Citizens | Other Citizens |
| --- | --- | --- | --- |
| Single-Entry | RWF 35,000 | RWF 81,000 | RWF 19,000 |
| Double-Entry | RWF 52,000 | RWF 81,000 | RWF 28,000 |
| Multi-Entry for Half Year | RWF 70,000 | RWF 81,000 | RWF 38,000 |
| Multi-Entry for One Year | RWF 105,000 | RWF 81,000 | RWF 57,000 |
| Hong Kong Visa | RWF 19,000 | RWF 19,000 | RWF 19,000 |
Rush Service & Express Service Fees per Person
Usually, the processing takes four working days. For the Rush Service, applications should be submitted before 11:30 a.m. The collection time for rush service is the next morning. Rush and express service are not always accepted for processing from all applicants.
| | | |
| --- | --- | --- |
| Rush Service | 2 working day processing | RWF 19,000 |
| Express Service | 3 working days processing | RWF 13,000 |
China Visa Requirements
Basic Requirements
1. A valid original passport with enough blank pages. The passport should be valid for at least 6 months.
2. One completed
Chinese Application Form
signed by the applicant. Children's application form can be signed by their parents or guardians.
3. One recent passport photo affixed to the application form.
4. For applicants who are not the citizens of Rwanda, a copy of residence card issued by the Rwandan immigration office is required.
Additional Documents for Different Types
1. Tourist visa (L): Bank deposit certificate and return tickets booking proof;
For applicants who are going to Tibet, a permit issued by Tibetan Tourist Bureau is required. (fax number of Tibetan Tourist Bureau: 0086-891-6834632, telephone number: 0086-891-6834313)
2. Business visa (F): An invitation letter/ fax from a Chinese Government department together with an invitation letter from a Chinese company, a letter of introduction furnished by a company in Rwanda, a copy of the business license in Rwanda;
3. Student visa (X): JW-201 or JW-202 form issued by the Ministry of Education and a letter of admission from a Chinese University / College, one completed
Foreigner Physical Examination Form
;
4. Work visa (Z): An employment permit from the Ministry of Labour and Social Security or the State Administration of Foreign Experts together with an invitation letter from a relevant Department of Chinese Government or a Government-authorized company, one completed foreigner physical examination form;
5. Transit Visa (G): A valid visa and flight tickets for the country of destination.
Important Notice for Application
1. Applications by post are not accepted. Applicants should submit their applications in person or entrust a third party to submit their applications on their behalf to the consular office of the Embassy.
2. An interview may be required by the officer if necessary.
3. Applicants should check the issued visa upon collection and if necessary raise any queries at the same time. The embassy will not hold responsibility relating to it under any circumstances thereafter.

Please contact Embassy of Rwanda in China if Rwandan nationals have problems there.



Other China Embassies in Africa: Senegal, Seychelles, Sierra Leone
- Last modified on Oct. 11, 2019 -
Questions & Answers on China Embassy in Rwanda
Asked by DUKEMDZ | Jan. 05, 2020 09:43

Reply
what are the conditions to get visa on Rush service?
i had a single entry visa expiring in Feb 2020 but used once and no longer valid. if i apply for rush service on Monday morning can i get visa on next tuesday of the same day?
Answers (1)
Answered by DUKEMDZ | Jan. 05, 2020 09:44

0

0

Reply
Or the same day?
Asked by Labwe daniel ephraim from CONGO | Oct. 10, 2019 12:03

Reply
Im a foreigner who lives in burundi but id like to apply the visa in rwanda
Can i apply chinese visa while im living in burundi but already got the JW because due to some issues in my country i cannot apply the visa in my country
Answers (2)
Answered by Katie from AUSTRALIA | Oct. 11, 2019 23:00

0

0

Reply
Labwe, if you don't have residence permit in Rwanda, it's not advised to apply for visa there.
Answered by Charlie from CANADA | Jan. 04, 2020 07:27

0

0

Reply
Why?
Asked by Mohammad Khaled from EGYPT | Oct. 02, 2019 05:46

Reply
Can I apply for visa on Friday? and how long normally it can take?
Answers (1)
Answered by Mohammad from EGYPT | Oct. 02, 2019 05:47

0

0

Reply
We are two applying, One Egyptain and One Rwandan nationality
Asked by eliya from RWANNDA | Sep. 24, 2019 00:55

Reply
hello. i have submitted my visa application do i have to pay application fees before receiving
or i will pay after receiving a visa?
Answers (1)
Answered by Emily from RWANDA | Sep. 24, 2019 20:37

0

0

Reply
You need to pay before receiving the visa.