China Embassy in Seychelles

Visa Application Form of PRC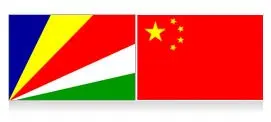 Ambassador: Ms. Guo Wei
Address: St. Louise, Mahe, Victoria, Seychelles
Mail Address: PO Box 680, Chinese Embassy in Seychelles, Mahe, Seychelles
Tel: +248-671700, 713988
Fax: +248-671730
Email: chinaemb_sc@mfa.gov.cn
Consular Office
Tel: +248-4671706
Office Hours: 08:30-16:00, Monday-Friday (except holidays)
Sections of Chinese Embassy in Seychelles
| Sections | Telephone |
| --- | --- |
| Political Office | Tel: +248-671704 |
| Administrative Office | Tel: +248-671702 |
| Consular Office | Tel: +248-671706 |
| Economic & Commercial Office | Tel: +248-671703, 671705 |
Notice on Mutual Visa Exemption between China and Seychelles
From 26th June 2013, citizens of Seychelles holding valid passports are exempted from visa requirements for entry into, exit from or transit through China. But valid copies of hotel reservation and round trip air tickets are required.

However, they still need to apply for visa from Chinese Embassy in Seychelles if they intend to stay over 30 days, or to visit China for study, work, reside, engage in media activities or for any other approved purposes.
For Chinese Citizens to Seychelles
Chinese Citizens entering Seychelles with visa exemption shall provide valid copies of Hotel order and round trip air tickets;
In case of staying over 30 days, visa on arrival is required.
Fees
Regular Fee per Person
| Types | Seychellois Citizens | Citizens of Other Countries |
| --- | --- | --- |
| Single-Entry | SCR 60 | SCR 160 |
| Double-Entry | SCR 80 | SCR 240 |
| Multi-Entry with 6-month Validity | SCR 110 | SCR 330 |
| Multi-Entry with 12-month Validity | SCR 170 | SCR 490 |
Expedited Service Fee per Person
The regular processing time is 4 working days. For urgent cases, the expedited service is available. Moreover, additional fees will be paid as following:
| | |
| --- | --- |
| 1 working day processing | SCR 160 |
| 2-3 working days processing | SCR 110 |

Please contact Embassy of Seychelles in China if this country's citizens have troubles there.



Related Chinese Embassies in Africa: Sierra Leone, South Africa, Khartoum, Sudan

---
Selected Questions and Answers:

Asked by Mr. Samuel Appiah(Seychelles)
I work in China without working permit and I was fine 3000 yuan penalty which I did have paid. I came back last year and wanted to go back to visit my Chinese wife but I was refuse visa. My wife has tried all her best to let me come back but also failed. She called the embassy many times but no concrete answer. I personally forwarded my particulars and all the documents about my fine to the Chinese embassy but no answer. My wife was asked to wait for one month by the local exit and entry office, now is more than one year nothing happened. I want know what must I do to solve this problem? I want also to know why I was refused so that I can take my final decision. Thank you.

Answered by Ms. Jiji
Mr Samuel, if your call is not answered, then you can go to the embassy in person to enquire. The reason why your application is refused might be your previous bad record, I guess.
---

Asked by Mr. Bunmi(Seychelles)
I want to attend a program organize by the Global Health Action in Nanjing later this year. What are the documents needed to obtain Chinese Visa for me to attend this program? Thank you.



Answered by Ms. Veronica
Your original passport with at least 6 months of validity and at least two blank pages
One completed and signed Application Form with one additional passport photo (black & white or colored).
Invitation from the Global Health Action in Nanjing. No fax, photocopy or scanned invitation letter is accepted. The invitation letter is only valid for 3 months from the date of issuance.
- Last modified on Oct. 27, 2020 -
Questions & Answers on China Embassy in Seychelles
Asked by mike from SEYCHELLESY | May. 29, 2020 02:33

Reply
As a Seychelles passport is free visa to Netherland
my name is mike i living in seychelles do i need visa to travel Netherland
Answers (1)
Answered by Amanda from UNITED KINGDOM | May. 31, 2020 20:59

0

0

Reply
You need to ask the Netherland immigration authorities.
Asked by Flordeliza from PHILIPPINES | Aug. 30, 2019 00:32

Reply
English
Hi,
I'm a Filipino Citizen working here in Seychelles and I want to go to Beijing for a tour it is possible for me to get a tourist visa here.
Answers (1)
Answered by Melisa from SEYCHELLES | Aug. 30, 2019 00:41

0

0

Reply
Yes, it's possible.
Asked by Moriba from UNITED KINGDOM | Feb. 27, 2017 06:25

Reply
hi. I am a Seychellois citizen living in UK. Do I need a VISA to visit china for less than 30 days?
Answers (1)
Answered by Shirley from FRANCE | Feb. 27, 2017 21:54

0

0

Reply
No, you don't need a visa to visit China for less than 30 days.
Asked by Kevin Monnaie from SEYCHELLES | May. 06, 2016 18:44

Reply
Vacation in China
Hi hello I'm planning to go to PRC Beijing in July and I will be residing with a friend and I'm asking if I need a letter from them for a confirmed stay with them and I'm also going to be there for 2 months and if I have a visa for more than 30 days do I need both round trip tickets to show
Answers (1)
Answered by Joey from MEXICO | May. 06, 2016 21:15

0

0

Reply
Kevin, you can ask them to issue an invitation letter to you. In this case, you don't need to provide round trip air tickets and hotel reservation.
Asked by Kenneth monaie from SEYCHELLES | May. 06, 2016 06:14

Reply
I'm a citizen of Seychelles and want to apply for visas to China Beijing
I'm currently working in Seychelles and I applied for a university in Beijing and currently awaiting their admission package and the school will start in September but I'm planning to go to China in July for a 2 months vacation and I'm trying to find out if I need to wait for the university's admission package for their documents for student X type or apply directly here if possible
Answers (1)
Answered by Joyce from NEW ZEALAND | May. 06, 2016 21:13

0

0

Reply
Kenneth, you can wait for the documents to apply for a student X type to enter PRC. Or you can apply a tourist L type directly to enter PRC for the vacation. After you enter PRC and get the documents, you can try to convert your tourist L type to student X type.