China Embassy in Sudan

Visa Application Form of PRC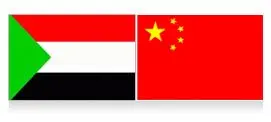 Ambassador: Mr. Luo Xiaoguang
Address: Doha Street, Al-manshia, Khartoum City
P. O. Box: P.O.BOX 1425, Khartoum
Office hours: 09:00 -- 13:00, Sunday -Thursday
Tel: +249-1-83272730
Fax: +249-1-83271138
Email: chinaemb_sd@mfa.gov.cn
Cultural Office of Chinese Embassy in Sudan
Tel: +249-1-83272603
Economic & Commercial Counselor's Office
Address: P. O. Box 1447, Khartoum
Tel: +249-1-83268944, 83268945, 83268946, 83268947 ext. 221
Fax: +249-1-83268948
Email: chembsudan@126.com
Consulate-General of the PRC in Juba
Consul General: Mr. Zhang Qingyang
The unveiling ceremony of the consulate was held on September 1, 2008.

Major Festivals of Sudan: End of Ramadan, the Feast of Sacrifice, Mila U-Nabi, Shab-e-baraat, Lailah al-Qadr, Day of Ashura, Isra' and Mi'raj, Death of Fatima Zahra, Islamic New Year, Christmas, Easter Day, Good Friday, the Day of Beneficial Wind, Independence Day, Revolution Day, Labor Day



Notices for Chinese Going to Sudan
1. For applying for Sudan visa, please prepare the following papers, valid passport, photo, visa application form, recent invitation letter from a registered enterprise. The diplomatic/service passport holders are exempt from visa.
2. Three days after entry, Chinese should go to local immigration office to transact residence deregistration.
3. The condition of medical treatment is not good. Malaria and yellow fever are prevalent among the population here.



Geography: Sudan has the biggest territory in Africa with an area of 2,506,000 square kilometers. It lies in the northeast of Africa and to the Red Sea in the southwest. It is bordered by Egypt in the north, by Libya, Chad and Central Africa in the west, by Congo-Kinshasa, Uganda and Kenya in the south, and by Ethiopia and Eritrea in the east.



Please contact Embassy of Sudan in China if Sudaneses have problems there.



Related China Embassies in Africa: Tanzania, Togo, Tunisia
- Last modified on Feb. 01, 2019 -
Questions & Answers on China Embassy in Sudan
Asked by mohamed tagelsir from SUDAN | Feb. 01, 2019 16:19

Reply
what it is Embassy of P.R. China in sudan number
Answers (1)
Answered by Rose from RUSSIA | Feb. 01, 2019 19:14

0

0

Reply
Embassy of the People's Republic of China in the Sudan, Address: DOHA STREET, AL-MANSHIA, KHARTOUM CITY, SUDAN. Tel: 00249-1-83272730
Asked by elmoez faissal hassan from SUDAN | Apr. 25, 2018 14:08

Reply
What are the specific days of work to provide for visa
Answers (1)
Answered by Kristen from AUSTRIA | Apr. 25, 2018 22:04

0

0

Reply
You can submit the application to the China embassy on Monday to Thursday morning between 9:30 to 12:00, and the processing time is around four working days after you submit all the right documents.
Asked by chichu from SUDAN | Feb. 01, 2018 08:43

Reply
for how long does Chinese Embassy in sudan will be closed for chinese new year
Answers (1)
Answered by Clare from IRELAND | Feb. 01, 2018 21:02

1

0

Reply
There is no notice at the official website of the embassy of China in Sudan. You can call the embassy to inquire about that. Tel: (00249) 0183272730
Asked by Mr. Bob from SUDAN | Sep. 24, 2017 08:07

Reply
Is there any official holidays in China from 26/9 till 25/10
Answers (1)
Answered by Billy from POLAND | Sep. 24, 2017 21:33

0

0

Reply
October 1st – October 8th are Chinese National Holiday.
Asked by Muhammad Anjum Raffi from PAKISTAN | Nov. 28, 2015 23:47

Reply
I have to visit Beijing on official visit from United Nation from 15 Dec to 18 Dec 2015.
How and what type of visa is to be applied and what all documents are required.
Answers (1)
Answered by Jerry from DENMARK | Nov. 29, 2015 00:07

1

0

Reply
Since you said you will be on an official visit to China, may I know what passport do you hold? If it is an official one, then you don't need any entry permit. If it's an ordinary one, you need to apply for a W type. The required documents include a properly filled application form, a recent bare-headed color photo, your passport, a diplomatic note issued by the UN, and an invitation letter from PRC government. After you have collected all the required documents, submit them to the embassy and wait for the approval result.