China Embassy in Togo

Visa Application Form of PRC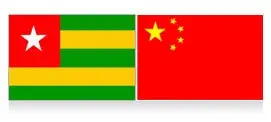 Ambassador: Mr. Yang Min
Address: 1381, Rue de L'Entente, Lome, Togo (B. P. 2690)
Tel: +228-2223856
Fax: +228-2214075
Email: chinaemb_tg@mfa.gov.cn
Consular Office
Tel: +228-2213159, 9167981
Economic & Commercial Counselor's Office of Chinese Embassy in Togo
Address: Cite OUA, Bd Eyadema, Lome
Tel: +228-2262351, 2262357, 2265640
Fax: +228-2265639
Email: tg@mofcom.gov.cn

Brief Intro
The Republic of Togo is situated in the west part of Africa, adjacent to the Gulf of Guinea in the south. This is a long and narrow country with more than a half its territory being hills and valleys. There are a lot of shallow lagoons. The north belongs to savanna climate and the south has tropical rainforest climate. The annual average temperature is about 27℃ (81℉) in the coast are and 30℃ (86℉) in the north region of the country. March to June and September to November are the rainy seasons.
Neighboring countries: Ghana, Benin, Burkina Faso
Land Area: about 56,600 square kilometers (21,853 square miles)
Capital: Lome
Time: It is the same as GMT and 8 hours later than Beijing Time.
Official Language: French
Major Religions: Fetishism, Christianism, Islam
Currency: centime, CFA franc



Public Holidays:
New Year's Day (January 1)
National Day (January 13)
Economic Liberation Day (January 24)
Independence Day (April 27)
Labor Day (May 1)
Martyrs' Day (June 21)
Aggression Day (September 23)



Notices for Chinese Going to Togo
1. To apply for ordinary or travel visas at its Embassy in China needs invitations from officials, businesses and factories or individuals together with round-trip air tickets. If at such a short notice, Chinese citizens with valid passport can apply for an entry visa with at most 7days validity in the entry. When it is due, you can ask Togo's police headquarter for extension.

2. Passport, valid visa, air ticket and International Certificate of Vaccination should be shown when entering the country.



Please contact Embassy of Togo in China if citizens of Togo are in troubles there.



Related Chinese Embassies in Africa: Tunisia, Uganda, Zambia

- Last modified on Apr. 10, 2019 -
Questions & Answers on China Embassy in Togo
Asked by Julie from TOGO | Jan. 05, 2019 14:12

Reply
What are the required documents for China visa from Togo
Answers (1)
Answered by Powell from THAILAND | Jan. 06, 2019 23:50

0

0

Reply
If you go to China for sightseeing purpose, you might need to provide a filled-out application form affixed with a passport-style photo, your passport and its photocopy, round trip air tickets and hotel reservation.
Asked by Sylvester from GHNAN | Sep. 27, 2018 03:42

Reply
Ghanaian citizen who wants to apply for chineese visa in togo
Dear sir...what are the requirements for a Ghanaian citizen to apply for chineese student visa in togo??
Answers (1)
Answered by Emma from GERMANY | Sep. 28, 2018 02:44

0

0

Reply
Hi, maybe you need to prepare the relevant documents including your passport and its copy, the application form, a passport-style photo, residence permit in there and the copy, admission letter and JW form from the school.
Asked by Dan from CAMEROON | Apr. 28, 2017 09:05

Reply
Can someone who is not from Togo apply for visa in Togo?
I mean can non Togolese apply for Chinese visa in Togo ? Thank you
Answers (1)
Answered by Jose from ROMANIA | May. 01, 2017 20:19

0

0

Reply
Yes, it's possible for you to do that.
Asked by mike from GHANA | Jan. 16, 2013 14:28

Reply
applying for chinese visa.
Can a Ghanaian citizen apply for it in Togo? Due to the fact that the embassy in Ghana is making alot of complication on its issues in Ghana now,and the national are begining to get a little uncomfortable with those changes their making now. with booking apponitment only before going for application and all that doesn't really make........ this is not America this is a buniness country and third world for that matter. so i guess they should know how to do things right form now. back to my qestion again I need goods for my shop asap. i would like to know if I can do my applycation here if possible?
Answers (1)
Answered by Ada | Jan. 17, 2013 02:59

0

2

Reply
Hi, to apply in a third country is difficult and they may required additional documents like residence permit or long-term visa for that country. There must be reasons they made such changes, so you'd better follow what they want if you need to visit China.