China Embassy in Uganda

Visa Application Form of PRC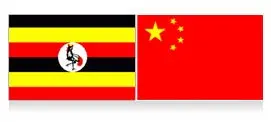 Ambassador: Mr. Sun Heping
Address: 37, Malcolm X Avenue, Kololo, Kampala
Mailing Address: P. O. Box 4106, Kampala
Email: chinaemb_ug@mfa.gov.cn
Office Hours for Visa Section
08:30 - 11:00 on Monday, Wednesday and Friday
Sections of Chinese Embassy in Uganda
Sections
Information
General Office
Tel: +256-414-259881
Consular Desk
Tel: +256-414-236895
Ambassador Office
Tel: +256-414-231181 (Ambassador)
Fax: +256-414-235087
Political Office
Tel: +256-414-234058, 231095
Fax: +256-414-235087
Administrative Office
Tel: +256-414-259881
Fax: +256-414-235087
Consular Office
Tel: +256-414-236895, 230196 (Counselor)
Fax: +256-414-235087
Economic & Commercial Office
Address: Plot 116, Luthuli Avenue, Bugolobi, Kampala (P.O. Box 8858)
Tel: +256-414-220570, 220263
Fax: +256-414-235087
Email: ug@mofcom.gov.cn or cneoug@infocom.co.ug

Brief Intro
The Republic of Uganda is located in eastern Africa with many plateaus and alpine lakes. It has the third highest peak in the world, Mount. Margherita and the largest freshwater lakes in Africa, Lake Victoria which has 42% of its lake area located inside Uganda. Most of the territory belongs to tropical savanna climatic zone.
Neighboring Countries: Kenya, Tanzania, Rwanda, D. R. Congo, Sudan
Land Area: about 241,000 square kilometers (93,051 square miles)
Capital: Kampala
Time: It is 3 hours earlier than GMT and 5 hours later than Beijing Time.
Official Language: English (Swahili and Luganda are also widely used)
Major Religions: Catholic, Christianism, primitive religions, Islam
Currency: Schilling



Important Holidays: Liberation Day (April 11), Independence Day (October 9)



Notices for Chinese Going to Uganda
1. Ugandan Embassy in China only accepts applications on Monday, Wednesday and Friday morning. There are ordinary, travel and business visas. Expedited service (three working days) is available, coasting CNY700. Generally, it needs 5 working days and CNY500.

2. Stay duration is usually 30 days and no extension is available for ordinary visas. Local immigration bureau often issue special visa with 3-month validity for those who want to work or open a business there.

3. In certain cases, on-site visa can be applied after arriving at the port.



Please contact Embassy of Uganda in China if Ugandans have problems there.



Related China Embassies in Africa: Zambia, Zimbabwe, Algeria
- Last modified on Oct. 27, 2019 -
Questions & Answers on China Embassy in Uganda
Asked by Waako Joel from UGANDA | Dec. 09, 2019 01:53

Reply
Does a z visa and work permit come together for a person to travel
Answers (1)
Answered by Ruth from UGANDA | Dec. 09, 2019 18:41

0

0

Reply
The work permit comes first. Then you can apply for a Z visa using the work permit.
Asked by kayongo Aidah from UGANDA | Nov. 25, 2019 11:59

Reply
documents notorization
hello everyone.how can i get my academic documents,interpol letter get aunthenticated at the chinese embassy in Uganda
Answers (1)
Answered by Belle from UGANDA | Nov. 25, 2019 18:51

0

0

Reply
You need to first go to a notary public to have your documents notarized, and then bring them to the Foreign Affairs Ministry of Uganda to have them further notarizeds, at last bring them to the Chinese embassy for authentication.
Asked by Moses from UGANDA | Oct. 24, 2019 23:17

Reply
I am a Ugandan in Uganda, do I need to go through an agent to apply for the Visa?
Answers (1)
Answered by Tracy from UGANDA | Oct. 27, 2019 19:56

0

0

Reply
No, you can directly apply at the China embassy.
Asked by Tony from UGANDA | Sep. 03, 2019 16:19

Reply
If submitted my documents on Friday. When should I expect visa to be processed?
Answers (1)
Answered by Aiden from SOUTH AFRICA | Sep. 04, 2019 18:31

0

0

Reply
It takes four days to process a visa or authentication. Paying express service fee can save two days.
Asked by Alice Miriam from UGANDA | Aug. 29, 2019 04:28

Reply
If I have an invitation letter and working permit from a company in China what do I need to apply
For the visa at the embassy
Answers (1)
Answered by Gaby from USA | Aug. 29, 2019 20:32

0

0

Reply
you could apply for the work Z visa.