China Embassy in Zimbabwe

Visa Application Form of PRC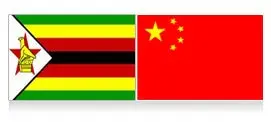 Ambassador: Mr. Xin Shunkang
Deputy Head,Political Counsellor: Mr. He Meng
Senior Colonel: Mr. Zhuo Wei
Counsellor for Economic and Trade Cooperation: Mr. Hu Ming
Address: 58 Golden Stairs Road, Mount Pleasant, Harare
Tel: +263-4-332760/1/2
Fax: +263-4-334716
Email: chinaemb_zw@mfa.gov.cn
Office for Economic and Commercial Cooperation: +263-4-707561,739980
Consular Section of Chinese Embassy in Zimbabwe
Consul: Luo Xiao Min and Jin Lei
Address: 58,Golden Stairs Road, Mount Pleasant, Harare, Zimbabwe (P.O Box 4749)
Tel/Fax: 00263-4-334720
Email: xyfoao@yahoo.com
Office Hours: 08:30-11:30, Monday to Friday (except holidays)
Fees
Regular Visa Fee per Person
Please be advised that all payments are strictly made in USD cash.
Zimbabwean passport holders are exempted from visa within 90 days of stay in Hong Kong.
| Types | Zimbabwean Citizens |
| --- | --- |
| Single-Entry with 3-month Validity | USD 60 |
| Double-Entry with 6-month Validity | USD 90 |
| Multi-Entry with 6-month Validity | USD 120 |
| Multi-Entry with 12-month Validity | USD 270 |
| Hong Kong Visa/Entry Permit | USD 30 |
Expedited Service Fee per Person
The regular processing time is 7 working days. For urgent cases, the expedited service is available. Moreover, additional fees will be paid as following:
| | |
| --- | --- |
| 1 working day processing | USD 30 |
| within 3 working days processing | USD 20 |
Note: If you apply for L, besides the passport and Application Form, you are required to provide the Certificate of Bank Asset, Air Ticket and Hotel Booking.

Please contact Embassy of Zimbabwe in China if Zimbabweans have difficulties there.



Related China Embassies in Africa: Algeria, Angola, Benin
---
Selected Questions and Answers:

Asked by Mrs. Bhebhe(South Africa)
I am working in South Africa. I have a south African work permit. Can I get apply here in South Africa. Do I also need another one to Hong Kong.

Answered by Ms. Eva
You can apply in South Africa since you have work permit there. And you don't need a visa to Hong Kong if you stay there for less than 90 days.
---

Asked by Ms. jaay
Hi, I have been in china on internship and business since 2011. I have been in and out and now I want to go back again for business and the company is providing me with the invitation letters and all. However, I hear that the Chinese embassy is only giving 30 days even for business trips or internships yet mine is for about 5 months as I am attached with a voluntary organization in Beijing. So what do I do then if I need a 6 months visa with double entry as I often go in and out for the sake of the program I am under. Thanks.



Answered by Mr. Bob
If the voluntary organization in Beijing can apply for an notification letter from the Beijing Foreign Affaires Office for you, the notification letter prescribe that you need to stay for 5 months, exit and enter frequently for the program, then you can obtain a multiple entry valid for 6 months at the embassy.
- Last modified on Dec. 30, 2019 -
Questions & Answers on China Embassy in Zimbabwe
Asked by Kuku | Feb. 21, 2020 18:42

Reply
Visa for au pairing in China
What type of visa should I apply for if I am going to China for the purpose of cultural exchange program for one year?
Asked by sharz from ZIMBABWE | Feb. 14, 2020 02:14

Reply
visa type
which visa type can l apply for if l need to be in China for 6 months on internship.
Answers (1)
Answered by Jill from ZIMBABWE | Feb. 14, 2020 17:58

0

0

Reply
You can apply for a work visa or S visa.
Asked by Shelton from ZIMBABWES | Feb. 12, 2020 10:03

Reply
Hello how much to travel to China from Zimbabwe
Answers (1)
Answered by Karla from ZIMBABWE | Feb. 14, 2020 18:42

0

0

Reply
The flight ticket costs about CNY 7,000.
Asked by shalen from ZIMBABWE | Feb. 09, 2020 08:59

Reply
requirements for multiple entry visa
hie l would like to know way the requirements are for a multiple entry visa bussiness visa or L visafor a year and how much the charges are at how long is the processing time.
Answers (1)
Answered by Alex from ZIMBABWE | Feb. 14, 2020 18:40

0

0

Reply
You need to provide your passport, application form, recent photo, round-trip ticket and hotel bookings. If you need a business visa, you also need to submit an invitation letter from your business partner in China. A one year multiple-entry visa costs USD 70 and about four working days for processing.
Asked by Mthandazo from SOUTH AFRICA | Feb. 06, 2020 03:42

Reply
Authentication of documents Zim or SA
l live and work in South Africa. l would like to get my documents authenticated at the Chinese Embassy. My documents will be notarized in Zimbabwe but l want to know if l am able to take them to the SA Chinese Embassy for authentication or l should go back home

Answers (1)
Answered by Anna from SOUTH AFRICA | Feb. 11, 2020 19:39

0

0

Reply
You need to go back home to have the documents authenticated by the Chinese embassy in Zimbabwe.