China Embassy in Algeria

Visa Application Form of PRC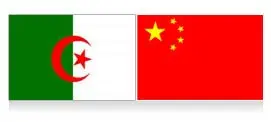 Ambassador: Mr. Yang Guangyu
Address: 34, Boulevard des Martyrs, Alger, Algeria
Tel: +213-21-692724, 692962
Fax: +213-21-693056, 693082
Email: chinaemb_dz@mfa.gov.cn
Consular Office
Tel: +213-21-692962
Fax: +213-21-693056
Sections of Chinese Embassy in Algeria
Sections
Information
Political Office
Tel: +213-21-607154
Fax: +213-21-603749
Email: chinaemb_dz@mfa.gov.cn
Economic & Commercial Office
Tel: +213-21-792982, 791668, 927121 (for Commerce & Economic Aid)
Fax: +213-21-792983
Email: dz@mofcom.gov.cn
Cultural Office
Tel: +213-21-693260
Fax: +213-21-607976
Defense Attaché Office
Tel: +213-21-927750
Fax: +213-21-927386
Consular Office
Tel: +213-21-692962
Fax: +213-21-693056
Email: consulate_dza@mfa.gov.cn
How to Apply a Chinese Visa in Algeria?
Chinese Visa Application Service Center (CVASC) opened to the public on Oct 30, 2017 and ordinary passport holders need to go to the CVASC, being located at Cite Houidef Bouteldja No1 Ben Aknoun, Alger, Algeria, for submitting application. More details can be found on How to Apply a Visa?



Brief Intro
Algeria is located in northwestern Africa, close to the Mediterranean Sea to its north and adjoining the Western Sahara. It combines Mediterranean, savanna and tropical desert climates from north to south.
Neighboring countries: Mali, Niger, Tunisia, Libya, Morocco, Mauritania
Land Area: about 2,381,741 square kilometers (919,595 square miles)
Capital: Algiers
Time: It is 1 hour earlier than GMT and 7 hours later than Beijing Time.
Official Language: Arabic (French and Berber dialect are widely spoken too.)
Major Religions: Islam
Currency: centime, Algeria dinar



Holidays:
Public holidays: New Year's Day, International Labor Day, Independence Day (July 5), National Day (November 1)
Religious festivals (total ten days with the date changeable every year according to Islamic calendar): Aid El Adha, Aid El Fitr, Achoura, El Mawlid Ennabaoui and Islamic New Year



Notices for Going to Algeria
1. Invitation, visa application form (in English and French), three pieces recent passport photos are needed renewing in Algeria.
2. When you enter the country, Health Certificate for International Traveler should also be shown to the custom.
3. Algerian embassy in other countries can issue multiple entry visas with a validity of more than 3 months. But usually Algerian visa can run for 1 month since the entry to the country. Visa can be extended in its immigration bureau.



Please contact Embassy of Algeria in China if Algerians have problems there.



Related China Embassies in Africa: Angola, Benin, Botswana
- Last modified on Dec. 03, 2020 -
Questions & Answers on China Embassy in Algeria
Asked by Benzeroual from ALGERIA | Nov. 30, 2020 05:47

Reply
I applied for an X Visa, but could not go to China due to covid 19 , can I still apply with my old
Answers (1)
Answered by Adam | Dec. 03, 2020 21:42

0

0

Reply
Currently, I'm afraid you cannot apply for an X visa of China.
Asked by Imane from ALGERIA | Jun. 22, 2020 16:23

Reply
I want to marry a Chinese which type of visa you can help me with it?
Answers (1)
Answered by Ruth from USA | Jun. 23, 2020 23:40

0

0

Reply
Before you marry the Chinese, you can only get a tourist visa.
Asked by Margaret from ALGERIA | Sep. 17, 2018 04:08

Reply
Hi, for X1 visa, do one need an invitation again aside that whic has been issued by the VFS Global ?
Answers (1)
Answered by Greene from MALAYSIA | Sep. 17, 2018 20:14

0

0

Reply
As I know, to apply for student X1 type from the CVASC in your country, you are supposed to provide the relevant documents including your passport and its copy, the application form, a passport-style photo, admission letter and its copy, JW form from the school and the copy, air ticket to China, as well as the accommodation proof. You don't need the invitation for that. Just for reference.
Asked by Marie from ALGERIA | Feb. 01, 2018 10:10

Reply
Required documents updates
Dear sir,
This is my first application for chinese via for work mission (will be for 14days including the trip : 11 days stay in china )
I have received an invitation from our partner (chinese company)
Do I need another invitation from governement institution ?

What is the updated list of the required documents please ?
The documents have to be in french or english ?
Thanks in advance
Answers (1)
Answered by Edison from NETHERLANDS | Feb. 01, 2018 21:37

0

0

Reply
Marie, you need to provide valid passport and its copy, a passport-style photo, an invitation letter from your business partner, round trip air tickets, hotel reservation and proof of financial support.
You are advised to call the CVASC to inquire if the documents have to be in French, or English documents are okay.
Tel: 04 86 87 98 79
Asked by Khaled mokhnache from ALGERIA | Sep. 26, 2017 16:25

Reply
Trying to apply for bachelor scholarship at harbin institute of technology
In fact ,i just got my high school diploma and wanna continue my bachelor degree at harbin institute of technologies, i already talked with international student and my supervisor and they told me that i should apply though the chinese embassy in algeria...anyone can guide me for the applying process steps and required documents....Best regards ...Khaled mokhache
Answers (1)
Answered by Vicente from SAN MARINO | Sep. 26, 2017 22:38

1

0

Reply
First, prepare the relevant documents including your passport and its copy, the application form, passport-style photo, admission letter and JW form from the school as well as other documents the consular officers consider necessary. Next, submit the application to China embassy to apply for student X type.