China Embassy in Angola

Visa Application Form of PRC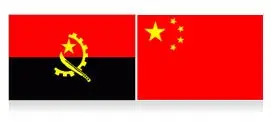 Ambassador: Mr. Gao Kexiang
Address: Rua Presidente Houari Boumedienne No. 196/200, Miramar Luanda, Angola
Mailing Address: Caixa Postal 52, Luanda, Angola
Tel: +244-222-441683, 444658
Fax: +244-222-444185
Email: chinaemb_ao@mfa.gov.cn

Consular Office of Chinese Embassy in Angola
Address: Rua.Eng.Armindo Andrade 188/190, Miramar, Luanda, Angola
Tel: +244-222-449818, +244-927-769854
Fax: +244-222-449866
Office Hours:
Tuesday & Friday: 09:00-12:00 for visa application submission, 15:00-17:00 for payment and collection
Wednesday: 09:00-12:00 only for payment and collection

Economic and Commercial Counselor's Office
Address: Rua Francisco Sotto Mayor No.127, Bairro Azul, Luanda, Angola
Tel: +244-222-350481, 351085
Fax: +244-222-350980
Email: ao@mofcom.gov.cn

Chinese Visa Application Service Center (CVASC) in Luanda
Ordinary passport holders should go to CVASC instead of the Consular Office of the embassy for the application. However, applicants of diplomatic/official/service passport holders and applicants of Hong Kong/Macau visa can still submit application directly to the embassy.
Detailed Information of CVASC in Luanda
Address: 1st Floor, Rua Dr. Américo Boa Vida, Av. de Portugal N°31-35, Ingombota, Luanda
Office Hours: Monday - Friday (except public holidays)
Application Time: 09:00 to 15:00
Pick-up Time: 09:00 to 16:00



People: It has a total population of about 17 million with an annual growth rate of 3.3%. The citizens in Angola are very young; almost 48% of people are less than 15 years old. The average life expectancy is only 46.5 years old. The population density is nine residents per square kilometers.



Minorities: More than 30 nationalities consist of the people of the country. The major ethnic groups are Ovimbundu in the center, Mbundu in the northwest, Bakongo in the north, Lunda-Chokwe in the southwest, Nganguela in the south.



Language: Portuguese is the official language. Each tribe has its own language.


Religion: 49% of inhabitants embrace Roman Catholic while 13% believe in Protestantism. Most of others are adherents to primitive religion.



Geography: Situated in the southwest of Africa, it is bordered by the Atlantic Ocean to the west, allowing a coastline of 1,650 kilometers. It is north to the Republic of Congo and Democratic Republic of the Congo, east to Zambia and south to Namibia. The land gets higher from west to east. The flat and narrow seacoast along the Atlantic stretches 200 kilometers towards east. Then the ground sharply becomes high. In the middle and the west parts, it is a plateau zone with the altitude between 1,000 and 2,000 meters. Main rivers here are the Zambezi River which influxes the Indian Ocean and the Zaire River, Kwanza River, Kunene Rive, which flows into the Atlantic.



Climate: It has tropical climate in the northern regions and subtropical climate in the southern regions. The climate is mild in plateau areas. Angola has two entirely different seasons, monsoon and dry seasons.



Please contact Embassy of Angola in China if Angolans have problems there.



Other China Embassies in Africa: Cotonou, Benin, Botswana, Burundi
- Last modified on Feb. 24, 2019 -
Questions & Answers on China Embassy in Angola
Asked by Tima from GAMBIA | Feb. 24, 2019 08:03

Reply
Application for permanent Residency in China
How can one apply for permanent Residency in Angola
Answers (1)
Answered by Avery from SAN MARINO | Feb. 24, 2019 23:44

0

0

Reply
If you want to apply for D type to stay in China, first, prepare your passport and copy of its data page, the application form, a passport-style photo, permanent residency permit from Chinese government and the copy. Next, submit the application to Chinese embassy or consulate.
Asked by Bleze moleke from ANGOLA | Apr. 19, 2015 09:09

Reply
My name Moleke, i visited Chinese consulate in Angola to apply for my first time visa to china.
A sua Excia. Senhor ambassador,
i had invitation letter from one of the chines company, we have to attend a business meeting on this month of April. before my move, i did get all the info in your website, getting there its otherwise. i submitted two passports with the same process, because both we have to attend the invitation, one was accepted and other one rejected. my question is 1) do you read the submitted process of individual or not? 2) Do you have information center, so that people can interact with you in order to know what's missing to his process so that its can be fixed?

I've been to some embassy, when you come with your process their always be info center to interact, to let you know what to rectify.

frankly speak, i had a difficult time there, no where to get information. i went back home with my confusion. i do not know what wrong with my process and i have to find out my self to fix it. on Tuesday i'm going back again.

Best regards,
Moleke
Answers (1)
Answered by Brenda from SAMOA EASTERN | Apr. 20, 2015 03:41

1

0

Reply
Bleze, first this isn't the official website of Chinese embassy in Angola. According to my knowledge, it is the consular officers who decide whether to approve or reject people's applications. To some extent, it's subjective. That's why some people who provided all required documents but finally got rejected. However, they still reserve the right to make a decision. Even when you fail, you won't be informed why your application was turned down.

What's more, those who were rejected are suggested to reapply after three months.
Asked by Mr.Manuel Alfredo from ANGOLA | Apr. 30, 2010 06:21

Reply
dear Embassador

iam manuel Alfredo,angolan national,i was admited at guangxi university on february 2010,then i applyed for student visa at your embassy on 09 february 2010 wich i get on the same day.i reach at guangxi university on the 3rd of march. well i was admited and started classes on the 8 of march.i attended classes up until the 20 of march,then i was requested to go for health examination.after that i was diagnosed HIV Positive.imediatly i was requested to leave the university and back to angola.i reach angola on the 25 march 2010.
iam a translator by profession and i would really like to ad hanyu at my language package.i fell so desapointed being rejected bcouse of health status.well yeasterday i saw a news on the news papers saying that from 19 April the chinese government made a law reform about people who are HIV positive,stating that they are now allowed to enter china.plz help me : can i go back to guangxi university to continue my studies?
plz replay urgent
Answers (1)
Answered by Mr.peter | May. 02, 2010 03:46

0

0

Reply
Mr.Manuel Alfredo, I also hear the news that Chinese government lifted a two-decade-old travel ban on foreigners with HIV/AIDS on April 19. I think that you can return to China for study, you can first contact the Guangxi University to enquire it.