China Embassy in Benin

Visa Application Form of PRC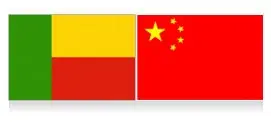 Ambassador: Mr. Diao Mingsheng
Address: No. 2, Route De L'Aeroport, Cotonou, Benin
Mailing Address: 01 B.P. 196 Recette Principal, Cotonou, Benin
Tel: +229-21301292, 21305545, 96204907
Fax: +229-21300841
Email: chinaemb_bj@mfa.gov.cn
Consular Office
Tel: +229-21301292
Office Hours:
08:30-11:30, Monday to Friday (except holidays)
Sections of Chinese Embassy in Benin
Sections
Information
Consular Office
Tel: +229-21301292
Office Hours: 08:30-11:30, Monday to Friday (except holidays)
Cultural Office
Chief: Counselor Bai Guangming
Address: Avenue Jean-Paul II, B.P.(08) 255, Cotonou
Tel: 229-21313174, 21315214
Fax: 229-21314833
Email: ccccoo@chinaculture.org
Office Hours: 08:30-12:00, 15:00-17:30, Tuesday-Saturday (except holidays)
Economic & Commercial Counselor's Office
Chief: Counselor Ma Genxi
Address: Route No. 2 de L'Aeroport, Zone Des Ambassade, Cotonou, P. O. Box 08-0167 (0462)
Tel: +229-21301097, 21300336, 21307409, 21301909
Fax: +229-21301639
Email: bj@mofcom.gov.cn
Chinese Visa Fee (XAF)
| Types | Fee for Benin Citizens |
| --- | --- |
| Single Entry | 50,000 |
| Double Entries | 70,000 |
| Multiple Entries with 6 Months | 90,000 |
| Multiple Entries with 12 Months | 120,000 |

Brief Intro
The Republic of Benin is seated in western Africa, facing southward to the Gulf of Guinea. Coast plain are had tropical rainforest climate. April to July and September to November are the rainy seasons in southern Benin. In the north, the rainy season ranges from March to September.
Neighboring countries: Nigeria, Niger, Burkina Faso, Togo
Land Area: about 112,622 square kilometers (43,484 square miles)
Capital: Porto-Novo (the seat of the parliament); Cotonou (the seat of the government)
Time: It is 1 hour earlier than GMT and 7 hours later than Beijing Time.
Official Language: French
Major Religions: Fetishism, Christianism, Islam
Currency: centime, CFA franc



Notices for Chinese Going to Benin
1. Visa: China had visa abolition agreement with Benin. Chinese with diplomatic and official passports can stay for 90 days without visas. Ordinary visa for private visits should be applied from their embassy in China. You can apply for residence visa or foreigner residential permit at local immigration bureau. In principle, the entry port does not issue on-site visa.
2. Aside from valid passport and visa, International Certificate of Vaccination are also needed while entering the country.
3. For Chinese citizens who want to be resident or for business, various notarizations, authentications, no criminal record, health certificate and driver's license had better to be done in China, in case to facilitate the procedures in Benin.

Please contact Embassy of Benin in China if nationals of Benin have problems there.



Related China Embassies in Africa: Botswana, Burundi, Cameroon

- Last modified on Nov. 24, 2019 -
Questions & Answers on China Embassy in Benin
Asked by Emmanuel from BENIN | Feb. 23, 2020 23:16

Reply
Agency number of chinese ambassy in Benin.
Please, i would like to know the agency number of chinese ambassy in Benin. I'd like to do an application with.
Best regards
Answers (1)
Answered by Eric from BENIN | Feb. 26, 2020 19:14

0

0

Reply
Please contact the Chinese embassy in Benin to ask. Only they know the agency no.
Asked by Albert John from NIGERIA | Nov. 22, 2019 02:12

Reply
Hi pls am Albert obinwa.I'm a Nigeria but currently in Benin republic.pls I want to how much is cost
Good day sir,I'm Albert John obinwna. I'm a Nigeria but currenly staying in benin republic.I want to know how much is the cost of student visa and flight ticket from Benin republic to china
Answers (1)
Answered by Kathie | Nov. 24, 2019 19:25

0

0

Reply
The cost for student visa is XAF 50,000.
Asked by Comrade moshood from BENIN | May. 02, 2019 21:06

Reply
Info about notarization of bsc certificate
I'm a South Africa citizen but I school in Benin for my bsc and I want to apply as a teacher to teach in China but they demanded I should notarize my certificate, how do I go about this and what's the cost as well
Answers (1)
Answered by Austin | May. 06, 2019 19:51

0

0

Reply
Dear, you need to follow the three steps:
1. Make your certificate notarized at the local notary authority or goverment insitution in Benin.
2. Make it authenticated by the Minister of Foreign Affairs of Benin.
3. Make it authenticated by the Chinese embassy in Benin.

I only know that the authentication fee charged by the embassy is 12,000 FCFA.
Asked by Carmel y Avoce from BENIN | Mar. 01, 2018 10:20

Reply
China Business Visa, best regard.
Hello sir,I'm Carmel Avoce working in accra. I'm coming to get informed about the whole process to go through when applying for chinese business visa.

Carmel A
Answers (1)
Answered by Anessa from FINLAND | Mar. 02, 2018 01:33

0

0

Reply
First, you need to prepare passport and copy of its data page, the application form, passport-style photo, introduction letter of the company, company certificate and tax clearance record, bank statement, round trip air tickets and hotel reservation, an invitation letter of duly authorized unit, and your residence permit. Next, submit the application to the embassy of China.