China Embassy in Zambia

Visa Application Form of PRC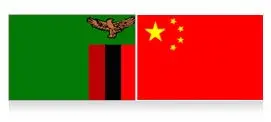 Ambassador: Mr. Li Qiangmin
Address: United Nations Avenue, 7430, Lusaka,
Mailing Address: P. O. Box 31975, Lusaka
Tel: +26-01-251169
Fax: +26-01-251157
E-mail: chinaemb_zm@mfa.gov.cn
Economic & Commercial Counselor's Office of Chinese Embassy in Zambia
Tel: +26-211-263876, 264123 (switchboard)
+26-211-265069 (office)
Fax: +26-211-262363
Email: zm@mofcom.gov.cn
Consular Office Working Hours
Application Submission: 09:00 - 12:00 on Monday, Wednesday and Friday
Pick-up Time: 14:00 - 16:30
Chinese Visa Fee
| | | |
| --- | --- | --- |
| Types | Zambian & Non-Zambian Passports' Holders | USA Passports' Holders |
| Single Entries | K300 | K900 |
| Double Entries | K450 | K900 |
| Multiple Entries within 6-Month | K600 | K900 |
| Multiple Entries with 1-Year | K900 | K900 |

Note:
Applicants should pay the visa fee to the designated account of Consular Office with the pick up form at Bank of China from 09:00 to 13:30 on Monday to Friday.



Brief Intro
The Republic of Zambia is inland country of south-central Africa with most of its territory being plateau area 1,000-1,500 meters above the sea level. Zambezi River, the greatest river in South Africa, flows through western and southern Zambia. It has subtropical savanna climate and the year can be generally divided into three seasons: cool season (May-August), hot season (September-November) as well as warm and humid season (December-April). Its annual average temperature is about 24℃ (72.5℉).
Neighboring countries: the Democratic Republic of Congo, Tanzania, Zimbabwe, Botswana, Namibia, Angola, Malawi and Mozambique
Land Area: about 752,614 square kilometers (290,586 square miles)
Capital: Lusaka
Time: It is 2 hours earlier than GMT and 6 hours later than Beijing Time.
Official Language: English (About 70 indigenous tribe dialects are spoken.)
Major Religions: Christianism, Hinduism, Islam
Currency: ngwee, Zambia kwacha



Public Holidays:
New Year's Day (January 1and 2)
Youth Day (March 12 and 13)
African Freedom Day (April 15)
Labor Day (May 1)
African Liberation Day (May 25)



Please contact Embassy of Zambia in China if Zambians have troubles there.



Related China Embassies in Africa: Zimbabwe, Algeria, Angola
---
Selected Questions and Answers:

Asked by Mr. humphrey
I'm based in Hong Kong. I would want to know about the new passports. Pls can anybody help me with the information? I am trying to get it but I can not

Answered by Mrs. Ceile
I find that there is no consulate-general in Hong Kong. Maybe you have to renew your passport in your home country, since you will have to apply for a visa if you renew your passport at your Embassy in Beijing or Zambia's oversea commissions in other countries or regions near to Hong Kong.
---

Asked by Ms. Odei
I had admission to read mbbs at a Chinese university before, but I failed to go after I got the visa due to some inconvenience. And now I have gotten another school. I want to know if I have to re-apply or renew my old X for the new school?



Answered by Mr. Elliott
Yeah, you have to apply for a new visa with the documents provided by your new school in China.
- Last modified on May. 05, 2019 -
Questions & Answers on China Embassy in Zambia
Asked by amp from ZAMBIA | May. 07, 2019 04:40

Reply
VISA Postponed
What happens if I get a visa and I need to enter before 1st of June, but my trip has been postponed to June 3rd? Do I need to apply for a new visa sending all the documentation or is possible to get an extention of the one about to expire before the trip?
Answers (1)
Answered by Brenda from USA | May. 09, 2019 00:52

0

0

Reply
Amp, you can't extend a China visa outside China. If your trip is postponed, you should apply for a new visa.
Asked by Natasha from ZAMBIA | Apr. 29, 2019 03:31

Reply
Am a Zambian citizen, and would love to study in China without an invitation letter
how do I go about it?
Answers (1)
Answered by Abby from ZAMBIA | May. 05, 2019 02:12

0

0

Reply
Natasha, you do not need an invitation letter, but you need an original and photocopy of the Adimission Letter issued by a school in China.
Asked by Girland Chilufya from ZAMBIA | Mar. 25, 2019 21:42

Reply
How to get a visa to china
Am a Zambian citizen I want to go to china for business but I don't have a friend there nor letter of invitation what can I do to get a visa to china
Answers (1)
Answered by Kelly from HONDURAS | Mar. 26, 2019 18:56

0

0

Reply
As I know, if you can submit the round trip air tickets, hotel reservation, you don't have to provide invitation letter for the application.
Asked by charity mulowa from ZAMBIA | Mar. 02, 2019 01:18

Reply
what is the meaning of single entrace
Am a business lady i want 2 chaina how do i apply 4 a visa
Answers (1)
Answered by Rose | Mar. 03, 2019 21:55

0

0

Reply
Single entrance allows you to enter China for only once. The first step is to prepare all the required documents including passport and its copy, a completed application form attached with a passport-style photo, invitation letter from your Chinese partner, as well as others. Next step is to submit the application to the embassy of China.

Asked by chipo from ZAMBIA | Feb. 20, 2019 05:34

Reply
Hospitals
what are the recommended hospitals in Lusaka for medical check ups if one want to go and study in China?
Answers (1)
Answered by Emma | Feb. 20, 2019 22:04

0

0

Reply
You should do the medical examination at the designated hospitals. You can contact with the consular general to inquire about that.