How to Book?
Inquiry
Get a quote
Free changes
Payment
Confirmation
Shandong Tours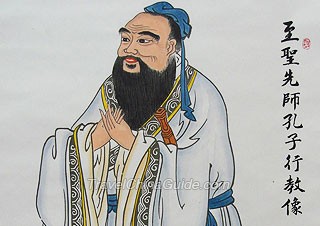 As one of the cradles of Chinese Civilization, Shandong province has influenced the development of many historic cities. Jinan, "the city of Springs", is best known for the Daming Lake and Baotu Spring. Tai'an, at the foot of Mt. Tai, gained its name from the sacred mountain, which has been regarded as first of China's Five Holy Mountains. Qufu, the birthplace of Confucius, possesses many traditional Chinese cultural sites including the Mansion, Temple and Forest of Confucius.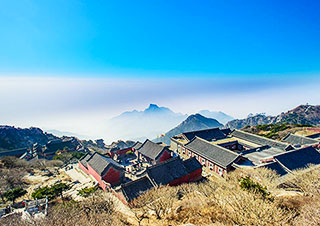 A one-day Mount Taishan Tour from Jinan takes you to admire the picturesque scenery made up of lush greenery, sea of clouds and a breathtaking sunrise. The profound cultural relics also amaze you with their exquisite inscriptions. An extended trip to the Dai Temple will add more fun to your Mt. Tai trekking.
The above routes do not meet your requirements? Please click
Tailor My Trip
Hot Spots:

San Kong (Three Confucius) - This is phrase called as a joint name of the Confucius/Kong Family Mansion (Kong Fu), the Confucius Temple (Kong Miao) and the Confucius Forest (Kong Lin). There are Confucius Temple to worship at lots of capital cities and town seats in the country. However, Qufu has the largest one. Apart from this magnificent huge building complex, it also reserves the Kong Family's mansion hereditary for more than seventy generations and Kong Family's graveyard (a vast artificial garden meanwhile) one time larger than the county seat of Qufu.

Mt. Tai - Also called Tai Shan, Tai Yue, Dong Yue and etc, Mt. Tai (Tai Shan) is one of the five greatest mountains in China. In ancient times, the mountain was always a shrine for the emperors to offer ceremonial sacrifices to heaven and earth. Architectures in the mountain are mainly Ming and Qing styles, combining with paintings and stone sculptures. Sunrise is one of the most spectacular scenes of Mt. Tai. March to November is the high season to visit.

Baotu Spring - Reportedly, Baotu Spring tops the first place among the seventy-two famous springs of the City, and it is also the earliest of them who was included in history records. Early in the Ming and Qing Dynasties, the spring with clear and sweet water pouring out had become the top scenic spot of this area. In the east of the spring, there is a pavilion for visitors to make tea with boiled spring water. Located in the city center, the spring is backed by the Thousand-Buddha Mountain in the south and beautiful Daming Lake in the north. They are the three major places of interest of Jinan.