Nanning Weather
7-Day Nanning Weather Forecast
Averages for Nanning Weather
High/Low Temperatures of Nanning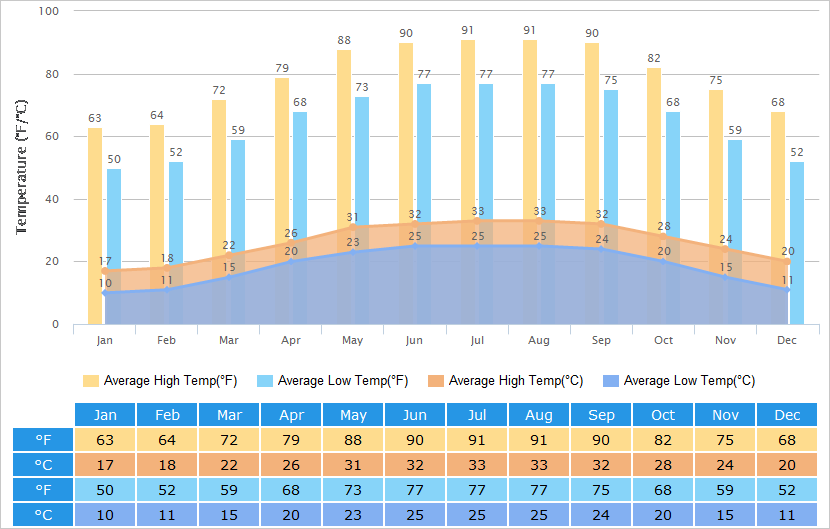 Average Temperatures of Nanning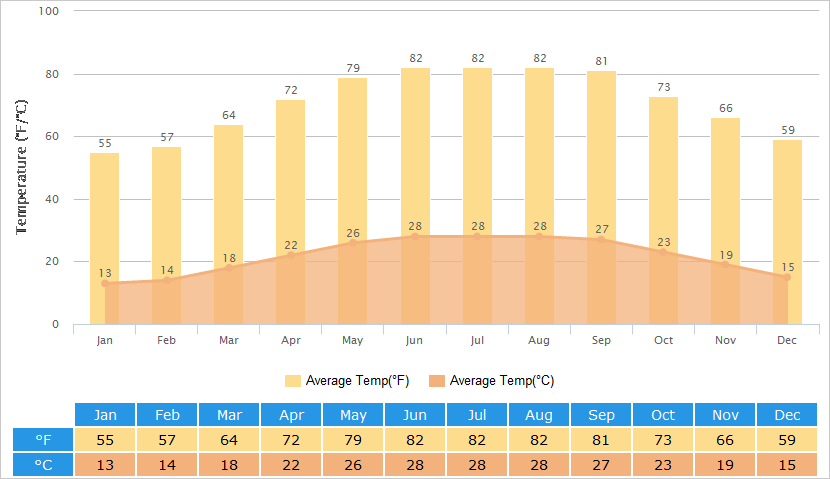 Humidity Graph of Nanning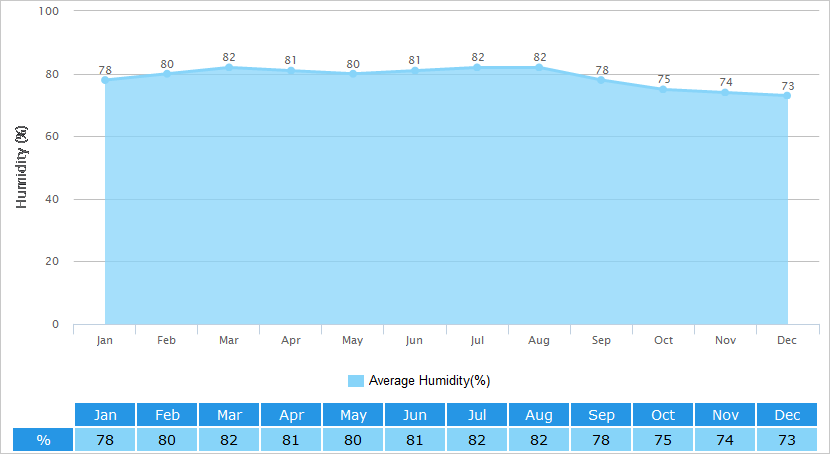 Average Rainfall of Nanning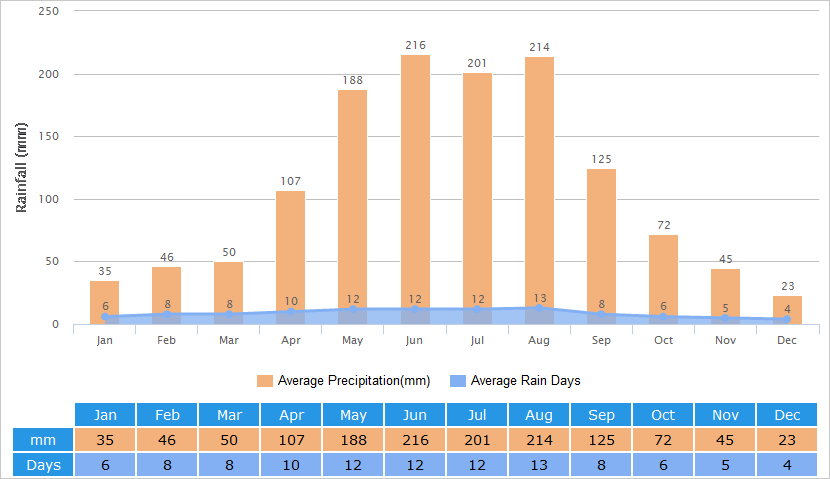 Air Quality of Nanning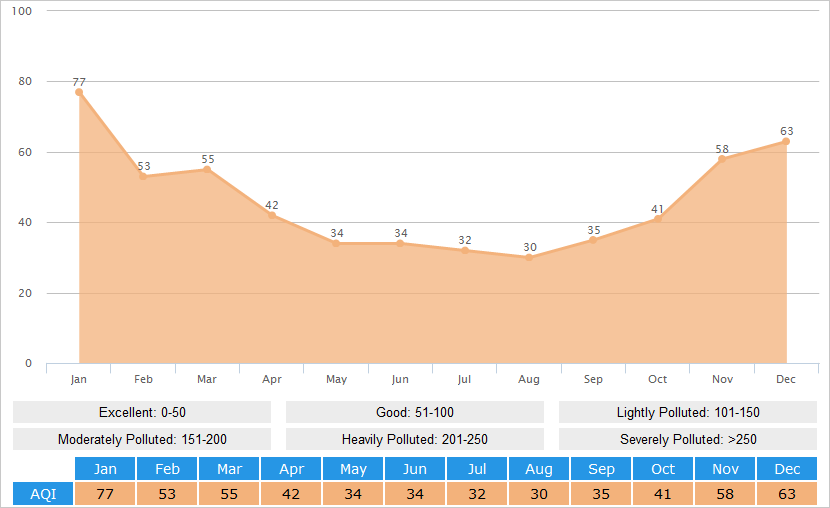 Nanning Climate - Seasons & Travel Advice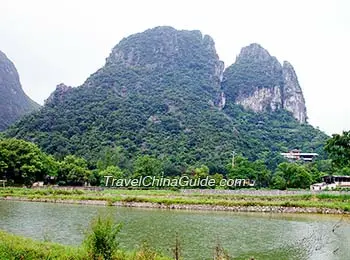 Nanning, the capital city of Guangxi Zhuang Autonomous Region, is a small basin surrounded by mountains. Belonging to the subtropical monsoon zone, the climate features humidity and heat.
Nanning weather is featured by sufficient sunshine and rainfall all the year around. The mean annual temperature is about 27.7

C (81.8

F), with the temperatures of 28

C (82

F) and 12.8

C (55

F) to be its highest and lowest respectively. By virtue of this mild climate of Nanning, the trees of the city are green all year, hence its name 'Green City'. The rainfall here averages 1,300 millimeters a year, even in the hot summer, the rainfall is quite sufficient. The hospitality of climate makes it amenable for travelers to visit at any time of the year.
In spring, the most exciting activity perhaps is 'Qianghuapao', held on March 3 every year. It is a kind of competitive game, like rugby. At this time, the kapok flower is also one of the popular sights, with red dots sparkling everywhere. Moreover, the various fruit trees make beautiful scenery for the city in summer. The highest temperature of this season is in July and August and the weather is a little bit hot for traveling, but you can see the dragon-boat races in the fifth month of the Chinese lunar calendar. These have great historical importance to Chinese and are great fun for all. If you would like to visit at this time, make sure to take your sunglasses, a hat and umbrella.
October and November are the best time for visiting, and a variety of special and important festivals are held during this time, such as the International Folk Song and Art Festival and the Tourism Festival etc. Actually, as a melting-pot of Zhuang and other ethnic minority groups, the city has its own special festivals at different times of the year.
- Last modified on Dec. 11, 2018 -
Questions & Answers on Nanning Weather
Asked by Carol from MALAYSIA | Dec. 11, 2018 16:05

Reply
I am coming to Nanning on 13 December . What do l need to wear?
Answers (1)
Answered by Isabella from UNITED KINGDOM | Dec. 11, 2018 23:04

0

0

Reply
The weather forecast indicates that it will be 6C to 10C tomorrow. It will be cold. You are suggested bring down jackets, sweaters, pants, jeans, long johns and sneakers. Have a nice trip!
Asked by Lynne abanil from PHILIPPINES | Nov. 03, 2018 19:30

Reply
Will visit Nannning on n9v 5 to nov 10, 2018, what clothes do i bring? How is the weather?
Answers (1)
Answered by Ethan from USA | Nov. 06, 2018 17:01

0

0

Reply
The average temperature may be about 16℃ ~ 24℃ based on the past data. And you may feel warm there and you are advised to wear the dress or T-shirt at daytime but a thin coat, pants at night.
Asked by JIMMY from SINGAPORE | Oct. 21, 2018 19:15

Reply
I plan to visit Nanning on 19 December. What will be the weather like?
Holiday in Quanxi
Answers (5)
Answered by Vida from USA | Oct. 22, 2018 19:16

0

0

Reply
The coldest time in this city may be the late December to January, with average temperature of 4 to 6C. It may be cold and humid. So you need to wear winter warm clothes, such as down jacket, thick sweater, winter boot...
Answered by Chyan from SINGAPORE | Nov. 13, 2018 16:32

0

0

Reply
Can i know whether the recommended clothes are the norm throughout January? Some records on Internet state temperatures between 15 to 22 degrees Celsius in January.
Answered by Vida | Nov. 13, 2018 17:46

0

0

Reply
Yes, the clothes recommended to you are the normal throughout January.
Answered by Chyan from SINGAPORE | Nov. 16, 2018 21:19

0

0

Reply
Can i just wear a Scottevest hoodie microfleece besides long-sleeved shirt? I will sleep in Nanning airport for 5 hours.
Answered by Vida | Nov. 18, 2018 17:42

0

0

Reply
You'd better wear a down jacket to keep warm.
Asked by Nwe from MYANMAR | Aug. 25, 2018 10:14

Reply
I plan to visit Nanning on 12 September What will be the weather like ?
Answers (1)
Answered by Banner from LITHUANIA | Aug. 27, 2018 19:17

0

0

Reply
The weather may be 25 - 32 C and it probably has heavy rain. You can wear short sleeves and t-shirts, but preparing a coat is also necessary.