Nanning Weather
Nanning, the capital city of Guangxi Zhuang Autonomous Region, is a small basin surrounded by mountains. Belonging to the subtropical monsoon zone, the climate features humidity and heat. Nanning weather is featured by sufficient sunshine and rainfall all the year around. The mean annual temperature is about 27.7

C (81.8

F), with the temperatures of 28

C (82

F) and 12.8

C (55

F) to be its highest and lowest respectively. By virtue of this mild climate of Nanning, the trees of the city are green all year, hence its name 'Green City'. The rainfall here averages 1,300 millimeters a year, even in the hot summer, the rainfall is quite sufficient. The hospitality of climate makes it amenable for travelers to visit at any time of the year.
Nanning Seasons & Travel Advice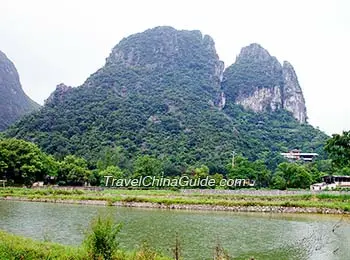 In spring, the most exciting activity perhaps is 'Qianghuapao', held on March 3 every year. It is a kind of competitive game, like rugby. At this time, the kapok flower is also one of the popular sights, with red dots sparkling everywhere. Moreover, the various fruit trees make beautiful scenery for the city in summer. The highest temperature of this season is in July and August and the weather is a little bit hot for traveling, but you can see the dragon-boat races in the fifth month of the Chinese lunar calendar. These have great historical importance to Chinese and are great fun for all. If you would like to visit at this time, make sure to take your sunglasses, a hat and umbrella.
October and November are the best time for visiting, and a variety of special and important festivals are held during this time, such as the International Folk Song and Art Festival and the Tourism Festival etc. Actually, as a melting-pot of Zhuang and other ethnic minority groups, the city has its own special festivals at different times of the year.
7-Day Nanning Weather Forecast
Averages for Nanning Weather
High/Low Temperatures of Nanning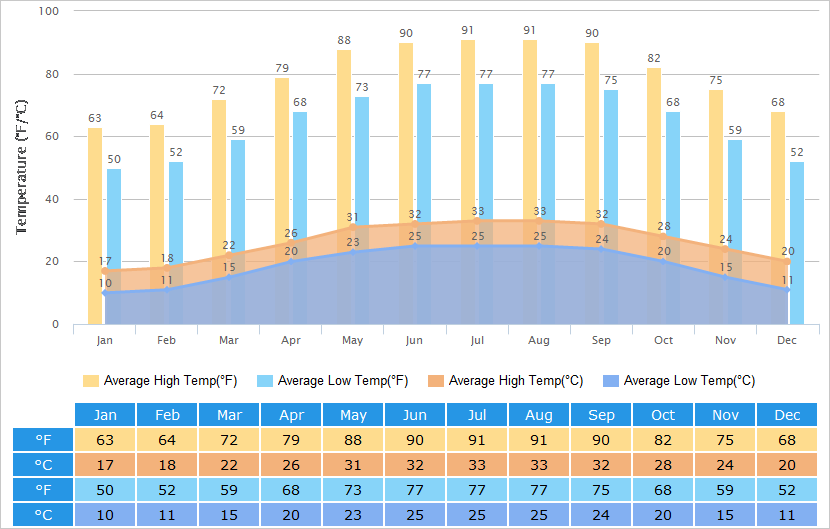 Average Temperatures of Nanning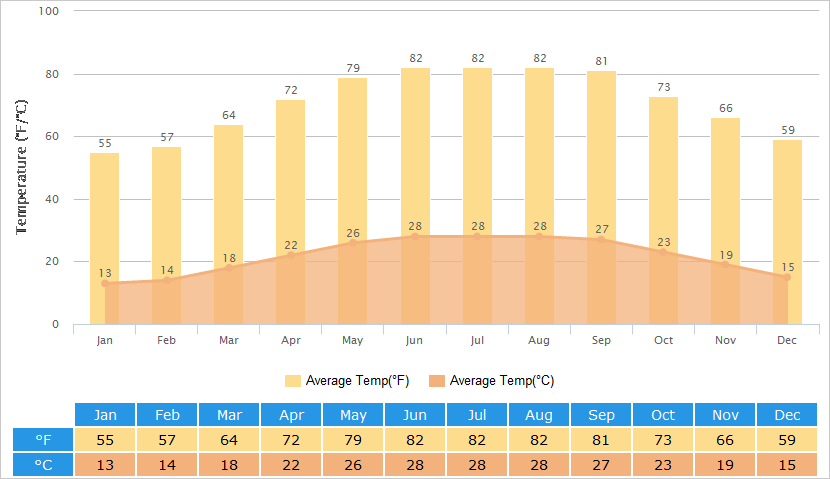 Humidity Graph of Nanning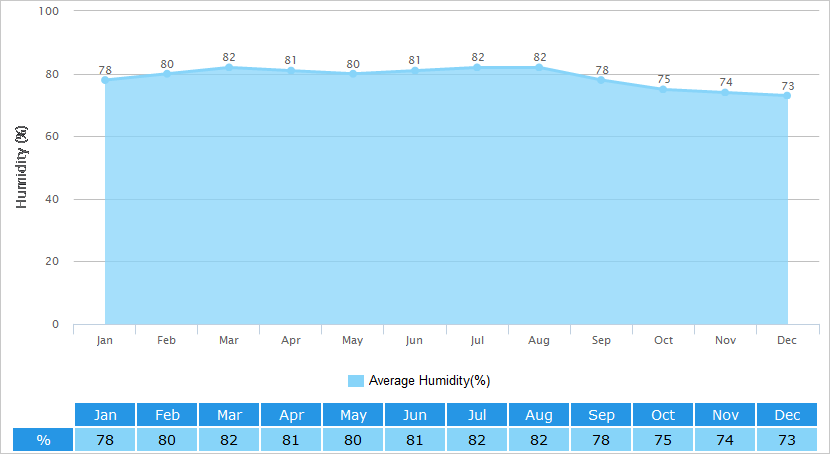 Average Rainfall of Nanning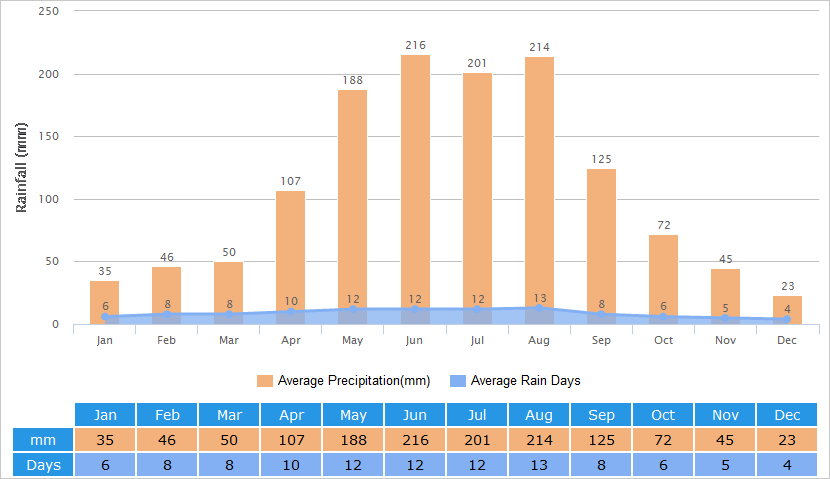 Air Quality of Nanning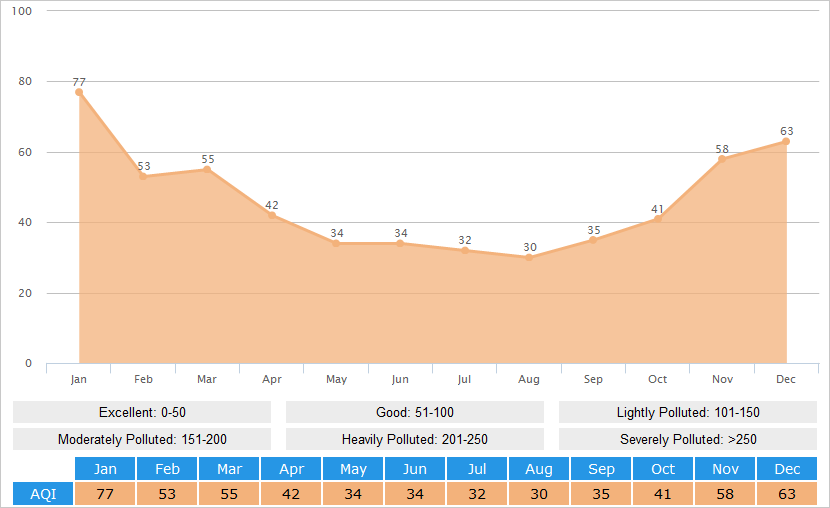 - Last updated on Jun. 06, 2022 -
Questions & Answers on Nanning Weather
Asked by Sho from INDONESIA | Oct. 31, 2019 05:01

Reply
Hi there i want to ask. Will Nanning snow from 15 to 25 of December? Thanks!
Answers (1)
Answered by Laura from NEW ZEALAND | Nov. 03, 2019 23:21

0

0

Reply
Generally speaking, it will not snow based on the previous weather statistics. There is high chance to expect snow in northern city of China.
Asked by Nor Shariff from MALAYSIA | Oct. 25, 2019 03:00

Reply
Hi, I will going to Nanning next week 1st Nov 2019. Any advice on what attire to bring along. Tqsm
Answers (1)
Answered by Kathy from UNITED KINGDOM | Oct. 28, 2019 01:48

0

0

Reply
According to history statistics, temperature will be around 15-25C in November. So you can bring some shirts and hoddies, jackets.
Asked by Katherine from MALAYSIA | Sep. 23, 2019 02:02

Reply
What's the weather like during the month of February in Nanning?
Answers (1)
Answered by Mobley from CANADA | Sep. 25, 2019 18:42

0

0

Reply
According to history weather statistics, the average temperature ranges from 10-20C. It will be cold and wet.
Asked by Russ from PHILIPPINES | Apr. 09, 2019 03:04

Reply
I will be visitin Nanning 1st week of May, what do i need wear going around the city?
Answers (1)
Answered by Asha from DENMARK | Apr. 09, 2019 23:52

0

0

Reply
Hi, Russ, the temperature may range from 20C to 30C in early May. You are advised to prepare jackets, long-sleeved shirts, T-shirts, pants, jeans and sports shoes. :)