China Embassy in Afghanistan

From August 1, 2018, applicants need to fill the application and make appointment online in advance. The former application form is no longer used.

Visa Application Form of PRC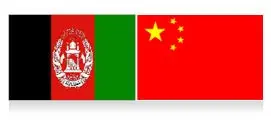 Ambassador: Mr. Deng Xijun
Address: Sardar Shan Mahmoud Ghazi WaI, Kabul
Tel: +93-20-2102548
Fax: +87-0600150874
Email: chinaemb_af@mfa.gov.cn
Website: http://af.china-embassy.org/eng/
Economic & Commercial Counselor's Office of Chinese Embassy in Afghanistan
Address: Sardar Shan Mohamoud Ghazi Watt, Kabul
Tel: +93-20-2102728
Fax: +87-0600-150-874
Email: af@mofcom.gov.cn



Language: Afghanistan recognizes Pashto and Dari as official languages. The dialects include Turkish, Baluchi, Uzbek, Turkmen, etc.



Religion: The country is a Moslem world with 98% of population being Muslims. 90% residents believe in Sunnite while others are adherent to Shiah.



Geography: Afghanistan, a landlocked country, lies to the east of Iran Plateau, in the Midwest of Asia. It covers an area of 652,300 square kilometers. High mountains and plateaus with an average elevation of 1,000 meters occupy much of the country. The huge Hindu Kush mountain range extends across the country from northeast to southwest. The main rivers are Ama River (Oxus), Helmand River, Harirud River and Kabul Rivers.



Climate: It has a continental climate with low precipitation and large temperature difference day and night. The average annual precipitation is within 300 millimeters. Summer is dry and hot while winter is bitter and cold.



History: In the mid-18th century, Afghanistan formed a country. After 19th century, U.K. and Russia begin to invade it frequently. After defeat the third invasion of U.K., Afghanistani established an independent country on August 19, 1919. It established diplomatic relations with China on January 20, 1955.



Please contact Embassy of Afghanistan in China if Afghanistanis are in distress there.



Related Chinese Embassies in Asia: Armenia, Azerbaijan, Bahrain
---
Selected Questions and Answers:

Asked by Mr. Burhanuddin
Hello i want to go as visitor i like china too much i want to see it. i have Afghan Passport and what else are must to be make for visiting. Please give me the full information about application. waiting for your information. thanks for all. Good bye.

Answered by Ms. Sarah
You need a L tourist visa which can be applied from the embassy for your visit. Besides your passport, you still have to provide these documents: a truly and completely filled application form affixed with one passport-sized photo; round-trip air ticket; hotel reservation.
---

Asked by Mr. Hanif (UK)
Dear sir/madam,
Could you tell me what the requirements for British passport holder working in here. If it is a business visit do I need an invitation from the company?

Regards,
Hanif



Answered by Ms. Lilian
Yes, you need an invitation letter from the company, an visa notification describing issued by an authorized Chinese government department is also required. Besides, you also should provide your original passport, valid Afghanistan residence permit or work permit, one completed application form glued with one passport style photo, maybe the round air ticket and hotel booking are also required by consular officers.
- Last modified on Mar. 31, 2019 -
Questions & Answers on China Embassy in Afghanistan
Asked by Azam from AFGHANISTAN | Jun. 06, 2019 02:46

Reply
Next X1 china visa
Sir i have residence Permit for one year but I don't like this university still i am studying and want to go another university but they didn't give me NOC and he said if you want to leave the university we will cancel you residence Permit and x1 visa. i want to apply new X1 visa from china embassy in Afghanistan is it possible
Answers (3)
Answered by Elieen from UNITED KINGDOM | Jun. 09, 2019 20:53

0

0

Reply
Azam, you can apply for new X1. You can contact with Chinese Embassy in Afghanistan for more information as NOC may be needed.
Answered by Azam from AFGHANISTAN | Jun. 10, 2019 02:53

0

0

Reply
But sir they not offering me NOC the university told me that we are not give you transfer and NOC letter you go back your country and apply for another xi student visa I don't know what i do
Answered by Linda from USA | Jun. 10, 2019 18:07

0

0

Reply
You'd better contact with Chinese Embassy in Afghanistan for more information.
Asked by Azam tariq from AFGHANISTAN | Jun. 05, 2019 14:32

Reply
Another xi visa
Hi sir i have china xi visa still but I cancelled because i want to go another university is it possible to apply for another xi visa
Answers (2)
Answered by Kelly from USA | Jun. 06, 2019 00:40

0

0

Reply
Yes, it is possible.
Answered by Azam from AFGHANISTAN | Jun. 06, 2019 04:23

0

0

Reply
Thanks sir
Asked by Hezbullah from AFGHANISTAN | Mar. 05, 2019 03:03

Reply
hello, Hi Im an Afghan and right now I live in Afghanistan.
I want to know how to apply for new silk road program and I want visa.
Answers (1)
Answered by Hunter from NEPAL | Mar. 05, 2019 18:00

0

0

Reply
If you visit China for sightseeing, you need to buy a tour from a travel agency and ask the agency to apply the visa for you.
Asked by khan from AFGHANISTAN | Dec. 24, 2018 00:32

Reply
when start holidays in china
Answers (1)
Answered by Sharon | Dec. 24, 2018 17:29

0

0

Reply
The China Embassy in Afghanistan will be closed on 1st, Jan, 2019.