China Embassy in Azerbaijan

Visa Application Form of PRC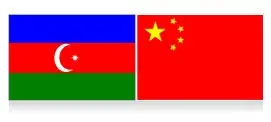 Ambassador: Mr. Hong Jiuyin
Address: Street Khagani 67, Baku, AZ1010, the Republic of Azerbaijan
Tel: +994-12-4936587, 4986257
Fax: +994-12-4980010
Duty Mobile Phone: +994-50-2201289, 5410535
Email: chinaemb_az@mfa.gov.cn
Consular Office
Third Secretary: Liu Xudong
Tel: +994-12-4936129
Fax: +994-12-4980010
Duty-Phone: +994-50-5410535
Office hours: 15:00-18:00 for application submission, Monday & Wednesday (holidays excepted)
09:30-11:00 for collection and payment, Monday & Wednesday (holidays excepted)
Sections of Chinese Embassy in Azerbaijan
Offices
Contact Information
Military Attaché's Office
Tel: +994-12-4936573
Political Office
Tel: +994-12-4936587, 4930351
Duty-Phone: +994-50-2201289
Administrative Office
Tel: +994-12-4936129
Secretary with Foreign Nationality
Tel: +994-12-4986257
Fax: +994-12-4980010
Economic & Commercial Counselor's Office
Address: 104 Street Teymur, Aliev, 370069, Baku
Tel: +994-12-4656214, 4656215
Fax: +994-12-4652854
Counselor: Liu Weiguang
Tel: +994-12-4652850
First Secretary: Chen Mingzhi
Tel: +994-12-4656215
Second Secretary: Zhang Jinkai
Tel: +994-12-4652852
Second Secretary: Cai Zizheng (Accountant)
Tel: +994-12-4652853
Secretary with Foreign Nationality
Tel: +994-12-4656214
Notices for Chinese Going to Azerbaijan
According to the Visa Abolition Agreement between China and Azerbaijan, Chinese diplomatic/service/ordinary (for public affairs) passport holders are exempt from visa.

Chinese ordinary passport holders are required to apply for visa from its Embassy. They should offer the original or copy of Invitation Letter from concerned authorities, their passport, application form and two photos (3inches X 4inches). If you are invited by an individual, besides the invitation letter from him/her, the copy of his/her ID card is also required.



Please contact Embassy of Azerbaijan in China if this country's citizens have troubles there.



Related Chinese Embassies in Asia: Bahrain, Bangladesh, Brunei

---
Selected Questions and Answers:

Asked by Mr. Ulviyya
My husband works in China for almost 3 years, i also had time to visit him but now he wants me to stay until the end of his contract. I know he can apply a resident Z for me but I'm afraid i would'nt passed the medical because i am positive for having Hepa-B. Would this be a hindrance or obstacle for entry and staying long time with my husband. Please advice me thank you so much in advance.

Answered by Mrs. Bingley(EU)
Hepa-B? This could be a big hindrance for you to apply to China. Mrs, I am wondering how did you get your previous one approved previously. Has the medical report had no influence on your application? If it hadn't had any influence, then your application would be approved this time.
---

Asked by Mr. sder
I plan to make a short trip to HK and Macau, do I need any visa for this?



Answered by Ms. Lisa
Yes, you do have to apply forn both HK and Macau. The HK visa should be applied from the Chinese Embassy in Azerbaijan ahead of your trip, but the Macau one, it can be got on your arrival at the entry port of Macau.
- Last modified on Dec. 08, 2019 -
Questions & Answers on China Embassy in Azerbaijan
Asked by Ms Lily from AZERBAIJAN | Dec. 05, 2019 07:48

Reply
Date of visa
After appointment they said me to come and take visa 9th of Dec. I already want to buy my ticket for 10th. Can be there any problem or I will definitely get my visa for 9th Dec?
Answers (1)
Answered by Susan from UNITED KINGDOM | Dec. 08, 2019 18:15

0

0

Reply
In normal cases, there won't be problems.
Asked by Ms Lily from AZEBAIJAN | Nov. 27, 2019 03:37

Reply
Express Visa
My appointment is on next Thursday, may I apply for express visa, in order to get in short time? My flight is on Saturday. How much is it? Thank you beforehand!
Answers (1)
Answered by Irene from AZERBAIJAN | Nov. 27, 2019 18:51

0

0

Reply
Lily, you can call the embassy to ask this question.

Tel.: +994-50-541-0535

Pickup hours: 9:00 - 12:00am & 3:00 - 6:00pm from Monday to Friday
Asked by Ms Lily from AZERBAIJAN | Nov. 24, 2019 04:09

Reply
working visa
Hi. I want to apply for working visa, how many days does it take to get the visa? As well as, if I take an appointment on this Saturday, will I be able to get date for Monday? I need this information for ticket.
Answers (1)
Answered by Betty from AZERBAIJAN | Nov. 24, 2019 23:46

0

0

Reply
It usually takes four working days to get this visa. When you make an appointment online, you can see which date to select for the appointment.
Asked by Usman from PAKISTAN | Nov. 10, 2019 02:35

Reply
China visa from azerbaijan for non-azerbaijani
Hi
This is usman from pakistan and i am currently in azerbaijan on business residence permit. I have 3 months residence permit and i am doing business here. Can i apply visa from azerbaijan and what are the required documents ?
Answers (1)
Answered by Patrick from AZERBAIJAN | Nov. 11, 2019 18:03

0

0

Reply
Usman, I'm afraid you cannot apply from Azerbaijan. Only those foreigners have a residence permit, work permit, or student visa valid for more than six months can apply there.
Asked by Mirvari from AZERBAIJAN | Nov. 07, 2019 21:51

Reply
Medical report for a tourist visit
Good morning. I plan to visit China as a tourist. I have already applied for getting a visa. Should I have a medical report? Thanks
Answers (1)
Answered by Ross from AZERBAIJAN | Nov. 10, 2019 21:50

0

0

Reply
You don't need to have a medical report.