China Embassy in Azerbaijan

Visa Application Form of PRC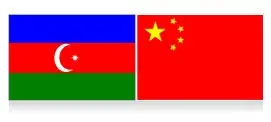 Ambassador: Mr. Hong Jiuyin
Address: Street Khagani 67, Baku, AZ1010, the Republic of Azerbaijan
Tel: +994-12-4936587, 4986257
Fax: +994-12-4980010
Duty Mobile Phone: +994-50-2201289, 5410535
Email: chinaemb_az@mfa.gov.cn
Consular Office
Third Secretary: Liu Xudong
Tel: +994-12-4936129
Fax: +994-12-4980010
Duty-Phone: +994-50-5410535
Office hours: 15:00-18:00 for application submission, Monday & Wednesday (holidays excepted)
09:30-11:00 for collection and payment, Monday & Wednesday (holidays excepted)
Sections of Chinese Embassy in Azerbaijan
Offices
Contact Information
Military Attaché's Office
Tel: +994-12-4936573
Political Office
Tel: +994-12-4936587, 4930351
Duty-Phone: +994-50-2201289
Administrative Office
Tel: +994-12-4936129
Secretary with Foreign Nationality
Tel: +994-12-4986257
Fax: +994-12-4980010
Economic & Commercial Counselor's Office
Address: 104 Street Teymur, Aliev, 370069, Baku
Tel: +994-12-4656214, 4656215
Fax: +994-12-4652854
Counselor: Liu Weiguang
Tel: +994-12-4652850
First Secretary: Chen Mingzhi
Tel: +994-12-4656215
Second Secretary: Zhang Jinkai
Tel: +994-12-4652852
Second Secretary: Cai Zizheng (Accountant)
Tel: +994-12-4652853
Secretary with Foreign Nationality
Tel: +994-12-4656214
Notices for Chinese Going to Azerbaijan
According to the Visa Abolition Agreement between China and Azerbaijan, Chinese diplomatic/service/ordinary (for public affairs) passport holders are exempt from visa.

Chinese ordinary passport holders are required to apply for visa from its Embassy. They should offer the original or copy of Invitation Letter from concerned authorities, their passport, application form and two photos (3inches X 4inches). If you are invited by an individual, besides the invitation letter from him/her, the copy of his/her ID card is also required.



Please contact Embassy of Azerbaijan in China if this country's citizens have troubles there.



Related Chinese Embassies in Asia: Bahrain, Bangladesh, Brunei

---
Selected Questions and Answers:

Asked by Mr. Ulviyya
My husband works in China for almost 3 years, i also had time to visit him but now he wants me to stay until the end of his contract. I know he can apply a resident Z for me but I'm afraid i would'nt passed the medical because i am positive for having Hepa-B. Would this be a hindrance or obstacle for entry and staying long time with my husband. Please advice me thank you so much in advance.

Answered by Mrs. Bingley(EU)
Hepa-B? This could be a big hindrance for you to apply to China. Mrs, I am wondering how did you get your previous one approved previously. Has the medical report had no influence on your application? If it hadn't had any influence, then your application would be approved this time.
---

Asked by Mr. sder
I plan to make a short trip to HK and Macau, do I need any visa for this?



Answered by Ms. Lisa
Yes, you do have to apply forn both HK and Macau. The HK visa should be applied from the Chinese Embassy in Azerbaijan ahead of your trip, but the Macau one, it can be got on your arrival at the entry port of Macau.
- Last modified on Nov. 04, 2019 -
Questions & Answers on China Embassy in Azerbaijan
Asked by Usman from PAKISTAN | Nov. 10, 2019 02:35

Reply
China visa from azerbaijan for non-azerbaijani
Hi
This is usman from pakistan and i am currently in azerbaijan on business residence permit. I have 3 months residence permit and i am doing business here. Can i apply visa from azerbaijan and what are the required documents ?
Answers (1)
Answered by Patrick from AZERBAIJAN | Nov. 11, 2019 18:03

0

0

Reply
Usman, I'm afraid you cannot apply from Azerbaijan. Only those foreigners have a residence permit, work permit, or student visa valid for more than six months can apply there.
Asked by Mirvari from AZERBAIJAN | Nov. 07, 2019 21:51

Reply
Medical report for a tourist visit
Good morning. I plan to visit China as a tourist. I have already applied for getting a visa. Should I have a medical report? Thanks
Answers (1)
Answered by Ross from AZERBAIJAN | Nov. 10, 2019 21:50

0

0

Reply
You don't need to have a medical report.
Asked by inara from AZERBAIJAN | Nov. 03, 2019 02:09

Reply
Hello, i would like to make a tourist trip to Shanghai for a week with my family. Do i need a visa?
if yes, where i should apply for it, how much it costs and which documents i need to bring with me. Thank you.
Answers (1)
Answered by Jacqui from AZERBAIJAN | Nov. 04, 2019 00:24

0

0

Reply
Yes, you need to apply for a visa. The documents include your passport with a remaining validity of no less than 6 months, a fully completed application form, a passport style photo, and round-trip tickets and hotel reservations.
Asked by Peter from DENMARK | Aug. 28, 2019 10:43

Reply
Non-Azeerbaijan applying for Chinese visa
Hi,
I'm a Danish national, not living or working in Azerbaijan. Can I apply for a tourist visa there?
(Note; this has recently changed in Georgia, Tbilisi, where non-resident foreigners no longer can apply for a visa there, so I'm hoping to get updated information).
Answers (1)
Answered by Carlos from USA | Aug. 29, 2019 18:28

0

0

Reply
No, you still can not apply in Azerbaijian.
Asked by Ilham Hasanov from AZERBAIJAN | Jul. 24, 2019 03:41

Reply
Travel Visa to Honkong
Hi, my name is ILham. I want to visit Hong Kong for three days as a tourist with my wife and then to fly to Bali island. Can I submit valid passport, application form and recent photo, round trip flight tickets and hotel reservation and get a visa? Please, advise.
Answers (1)
Answered by Greta from USA | Jul. 24, 2019 20:52

0

0

Reply
Dear, in addition to the above documents, you also need to provide financial standing proof and itinerary in Hong Kong.