China Embassy in Bahrain

Visa Application Form of PRC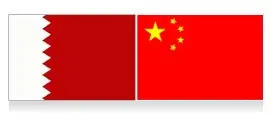 Ambassador: Mr. An Wa'er
Address: Building 158, Road 4156, Juffair Avenue, Block 341, Manama, Kingdom of Bahrain
Mailing Address: P.O.Box 3150, Manama, Kingdom of Bahrain
Tel: + 973-17723800
Fax: +973-17727304
Emergency Tel for Chinese in Bahrain: +973-17723900
Website: http://bh.china-embassy.org/eng/
Economic and Commercial Counselor's Office
Tel: +973-17827890
Fax: +973-17826970
Mobile Phone: +973-39607843
Consular Section of Chinese Embassy in Bahrain
Tel: + 973-17723800
Fax: +973-17826727
Email: chinaemb_bh@mfa.gov.cn
Office Hours: 08:00 - 12:00, Sunday-Thursday (except holidays)


Note: You'd better contact the embassy by email or fax. If you are not on urgent occasions, please call the embassy during the office hours.
General Procedures for Application
Step One: Please queue up in the hall that is for dealing with applications.
Step Two: Please submit application or make enquiries when it is your turn.
Step Three: Please wait in line in the hall to pay fees on the time and date printed on the Pick-Up Form. Please pay attention to the changes when pay for consular services and check the Visa/Passport/Legalized Documents carefully.

Details on How to Apply A Chinese Visa?
The embassy in Bahrain only accepts applications of Bahraini citizens and other citizens who work or reside there for a long period. The foreign applicants should provide the Work Permit or Residence Permit and their copies, CPR and its copy.
Visa to Macao and Hong Kong
Bahraini citizens with valid passport can directly go to Macao and apply for on-site visa at the airport in Macao.

Bahraini citizens with valid passport can go to Hong Kong without visa if they stay there for up to 14 days for sightseeing, visiting relatives, attending a meeting or business investigation. A visa is required if they stay at Hong Kong for more than 14 day and for other purposes, such as study, work, training and residence.



Please contact Embassy of Bahrain in China if this country's people are in troubles there.



Related Chinese Embassies in Asia: Bangladesh, Brunei, Cambodia
- Last modified on Jan. 11, 2021 -
Questions & Answers on China Embassy in Bahrain
Asked by Jully from BAHRAIN | Jan. 06, 2021 07:35

Reply
Accompanying a student-,Parent
Hi. My daughter is admitted to NYU Shanghai, start August, 2021. I want to accompany her for 10 days. I work in Bahrain and both have CPRs My questions:
1. Which visa to apply ?
2. How long does it take to process,?

Answers (1)
Answered by Cindy | Jan. 11, 2021 00:58

0

0

Reply
You can apply for a tourist visa. The normal processing takes four working days.
Asked by Husain hasan from BAHRAIN | Dec. 18, 2019 10:39

Reply
I am bahraini citizen
Greetings , my nationality is bahraini and i want to go to hongkong then to macao for tourism purpose , do i need visa to macao and where should i submitte and what are the requirements ? I heard that they required prove for 1000 dollars?
Answers (1)
Answered by Eric from UNITED KINGDOM | Dec. 18, 2019 22:25

0

0

Reply
Husain, you need a visa for Macau, but you can get it upon arrival. You will need to show your passport, return ticket, hotel bookings, and at least MOP 5000 to afford your stay in Macau.
Asked by ritzi c. hope from PHILIPPINES | Nov. 25, 2019 23:40

Reply
greetings,can I apply visa in Bahrain wherein I work in Saudi?
Answers (1)
Answered by Belle from BAHRAIN | Nov. 26, 2019 18:56

0

0

Reply
Sorry, you can't unless you have residence permit, work visa or study visa in Bahrain.
Asked by Laila from BAHRAIN | Oct. 07, 2019 05:31

Reply
Does a Bahraini national require a visa in going to Guangzhou China for 3 days business conference
Answers (1)
Answered by Klein from BAHRAIN | Oct. 07, 2019 19:42

0

0

Reply
Yes, the person needs to apply for a business M visa prior to departure.
Asked by Paul Enow from CAMEROON | Aug. 30, 2019 05:46

Reply
Hello, i am cameroonian working in Bahrain i wish to find out what are the requirements for me to vi
working in Bahrain i wish to find out what are the requirements for me to get a visa to vist someone in China?
Answers (1)
Answered by Billy from UNITED KINGDOM | Sep. 01, 2019 19:03

0

0

Reply
You could apply for the L visa. You will need your passport, a completed Visa Application Form and Photo, work permit in Bahrain, an Invitation Letter for Chinese Visa issued by a relevant individual in China with the photocopy of Chinese ID or foreign Passport and Residence Permit of the inviting individual.